https://www.bookbub.com/blog/book-to-movies-2021?
20 of the Best Book-to-Screen Adaptations Coming Out This Year
By Melissa Flandreau January 15, 2021
There's no shortage of book-to-screen adaptations to be excited about this year, including several notable releases that were pushed from 2020. From sci-fi classics like Dune to moving dramas like The Nightingale, there's something to delight readers and moviegoers of all kinds. Be sure to mark your calendar for these adaptations, but note that like last year, some of these dates may be subject to change.
Based on John Preston's 2007 novel — which, in turn, is based on real events — The Dig tells the story of the excavation of Sutton Hoo. When widow Edith Pretty invites an archaeological team led by Basil Brown to her property in Suffolk, they make a grand discovery as the nation prepares for war. Carey Mulligan and Ralph Fiennes star in the upcoming film.
Release date: January 15 (select theaters); January 29 (Netflix)
Bestselling author Kristin Hannah will see not one but two of her books adapted for the screen this year. Up first is Firefly Lane, which is headed to Netflix as a 10-episode series. Friendship is at the heart of this emotional novel that traces the lives of Tully Hart and Kate Mularkey across three decades. Katherine Heigl and Sarah Chalke star as Tully and Kate, respectively.
Release date:February 3
The conclusion of Jenny Han's heartwarming young adult trilogy, Always and Forever, Lara Jean follows Lara Jean through what she hopes will be a perfect senior year. But the arrival of some unexpected news throws her plans for a loop. Lana Condor and Noah Centineo have charmed audiences in the first two installments, and the final film will undoubtedly bring more of the same sparkling chemistry.
Release date: February 12
Tom Holland plays an army medic turned bank robber in Cherry, based on Nico Walker's autobiographical novel. The compelling story details the main character's struggle with addiction and the opioid crisis, and the film reunites Holland with the Russo brothers (Avengers: Endgame). The film also stars Ciara Bravo, who plays Holland's wife.
Release date:February 26 (theater); March 12 (Apple TV)
Considering the fascinating magic, riveting plots, and complex characters that fill the Grishaverse, it's no wonder that Leigh Bardugo's world has found a home on Netflix. The eight-episode series, Shadow and Bone, will weave together both the Shadow and Bone trilogy and the Six of Crows duology, giving eager audiences glimpses of Alina Starkov and the Darkling, as well as Kaz Brekker and Inej Ghafa.
Release date: April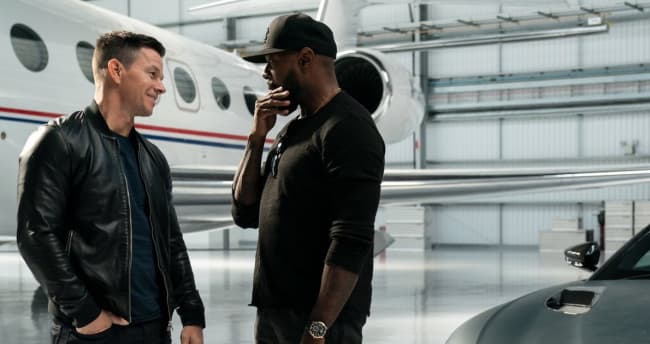 D. Eric Maikranz's novel dives into the world of past lives, creating what Publishers Weekly callsa "high-stakes and clever premise" that "evoke[s] a sense of wide-eyed awe." In the upcoming movie, Mark Wahlberg will play the main character, professional arsonist Evan Michaels, who's long been haunted by memories that aren't his. When a job leaves him in trouble, he's surprised to be rescued by a woman from the Cognomina, a secret society whose members vividly recollect past lives — just like Evan. Chiwetel Ejiofor and Dylan O'Brien also star in this sci-fi thriller directed by Antoine Fuqua (The Equalizer).
Release date: May 28
In the mood for a psychological thriller? Whether you're reading or watching, Deep Water will more than satisfy. Directed by Adrian Lyne (Fatal Attraction) and due out in August, the movie version of this twisted tale features Ben Affleck and Ana de Armas (Knives Out) as Vic and Melinda Van Allen, whose marriage is as loveless as it gets. To avoid resorting to divorce, Melinda is allowed to have a string of affairs, but as she continues to take lovers, her unhappy union with Vic takes a deadly turn.
Release date:August 13
In Death on the Nile, Queen of Crime Agatha Christie sends her famous detective, Hercule Poirot, to Egypt, where what should be a peaceful cruise results in the death of a beautiful young woman. Kenneth Branagh returns as Poirot, a role he first played in the 2017 adaptation of Murder on the Orient Express, with Gal Gadot, Armie Hammer, and Annette Bening costarring in this compelling mystery.
Release date:September 17
Sci-fi fans will want to keep October 1 circled on their calendars. The first installment of Dune, which will be split into two films, is slated to hit theaters. Set in the year 10,191, the first book in Frank Herbert's classic series follows Paul Atreides, whose family has been given control of a desert planet. Denis Villeneuve (Arrival) directs a star-studded cast that includes Timothée Chalamet, Oscar Isaac, Zendaya, and Josh Brolin.
Release date:October 1
Trailer:Watch the Dune trailer here.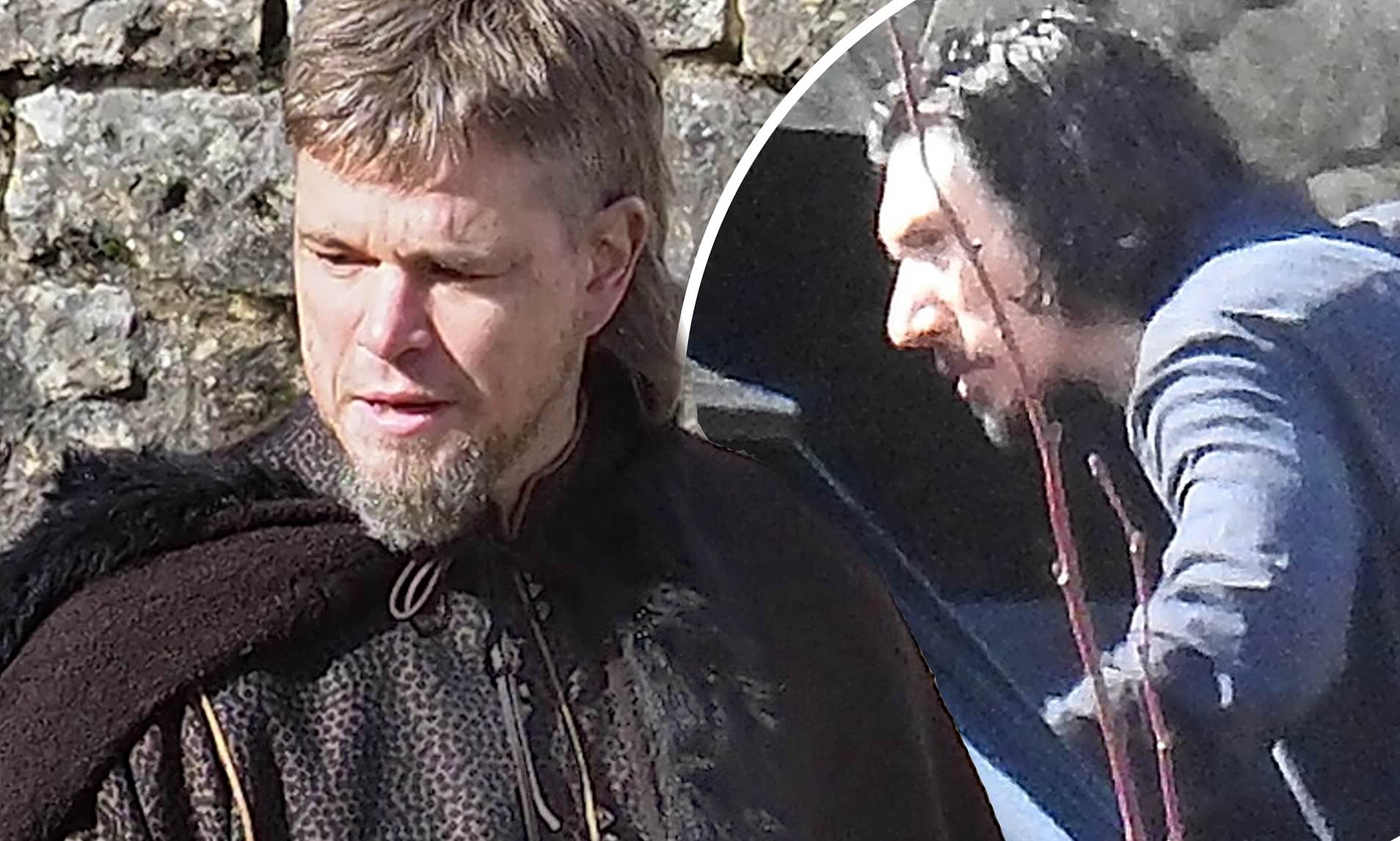 Set in 1386, Eric Jager's The Last Duel tells the true story of the last officially recognized judicial duel fought in France. Taking place before thousands of spectators, the trial by combat is fought by old friends Jean de Carrouges and Jacques Le Gris after Carrouges's wife accuses Le Gris of rape. The dynamic duo Ben Affleck and Matt Damon team up with Adam Driver to bring the story to the big screen.
Release date:October 15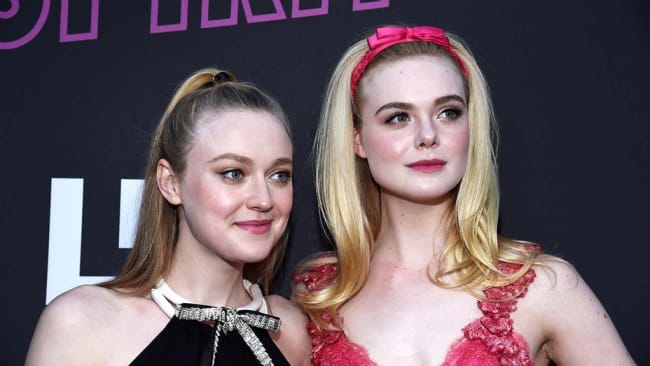 Historical fiction fans have long awaited this one! Set during World War II, Kristin Hannah's bestselling novel follows two sisters, Vianne and Isabelle, who are trying to survive during the German occupation of France. In the upcoming movie adaptation, which is slated to arrive just in time for Christmas, real-life sisters Dakota and Elle Fanning take on the leading roles.
Release date:December 22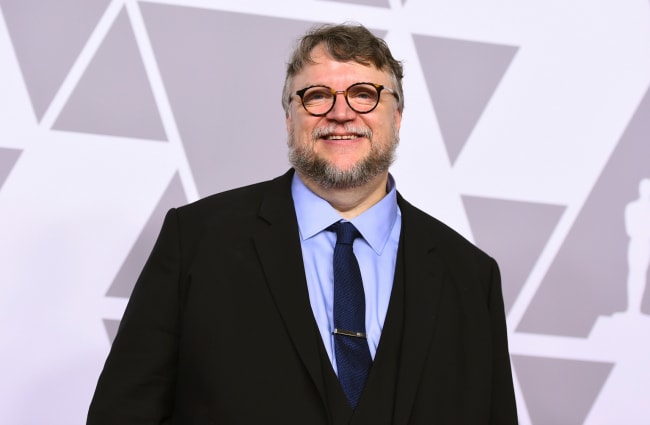 Guillermo del Toro is at the helm for the film adaptation of Nightmare Alley, a dark 1946 novel about Stan Carlisle, a man who works at a second-rate county fair and dreams of something bigger. William Lindsay Gresham's noir first got the silver-screen treatment in 1947; this version will star Bradley Cooper, Cate Blanchett, and Rooney Mara.
Release date: December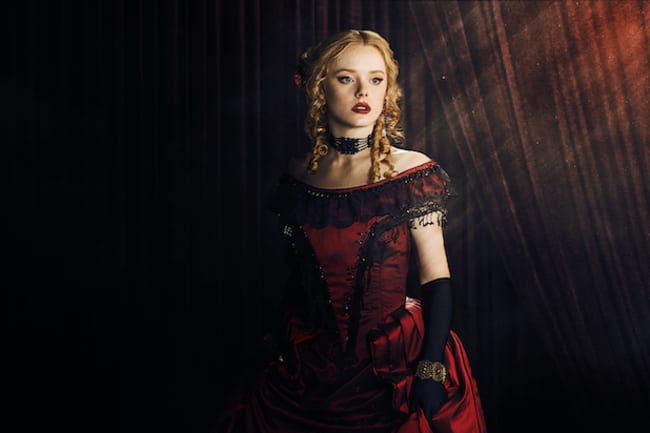 Thirty years after its publication, Francine Rivers's bestselling Christian romance is headed to the big screen. Set in 1850 during the California Gold Rush and based on the Bible's Book of Hosea, Redeeming Love revolves around Angel, a prostitute who's endured a difficult life of betrayal and rejection, and Michael Hosea, the man who loves her. Abigail Cowen (Chilling Adventures of Sabrina) and Tom Lewis (Gentleman Jack) play the leads.
Release date:TBA, potentially spring 2021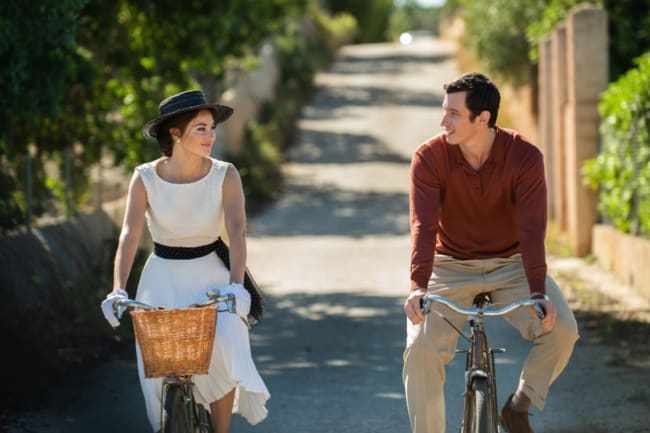 Shailene Woodley and Felicity Jones will share the screen in this moving dual narrative about two women struggling to find themselves. In 1960 London, Jennifer Stirling (Woodley) wakes up in a hospital with no memory of who she is only to discover she doesn't love her husband. And when she comes across love letters written to her by a man known only as "B," she desperately tries to piece together what's become of her life. The letters reappear in 2003, when journalist Ellie Haworth (Jones) finds them while working on a story.
Release date: TBA, potentially spring 2021
When federal police investigator Aaron Falk returns to his hometown for the funeral of his best friend, he's forced to confront his past. And as the community of Kiewarra, Australia, deals with a devastating drought, long-held secrets threaten to come to light. The film adaptation of Jane Harper's page-turning debut, which Kirkus Reviews called "[a] chilling story set under a blistering sun," stars Eric Bana as Falk and has already hit big screens in Australia. No United States release date has been set.
Release date:TBA
Whenever you open a Tom Clancy novel, you know you'll need to buckle up for an action-packed ride. In Without Remorse, readers learn how — and why — John Kelly, former Navy SEAL and Vietnam veteran, becomes John Clark, a CIA operative who also plays an important role in Clancy's Jack Ryan series. Michael B. Jordan portrays Clark in the upcoming adaptation of the action thriller.
Release date: TBA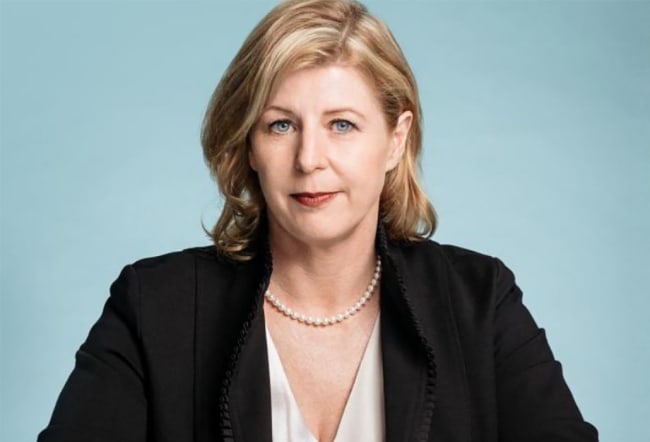 In the wake of Big Little Lies'ssuccess on HBO, Liane Moriarty's 2018 novel, Nine Perfect Strangers, is slated to get the small-screen treatment. The story takes place at a remote health resort called Tranquillum House and follows nine guests — including famed romance writer Frances Welty — who are unsure of what to expect from their 10-day stay. The eight-episode Hulu series touts a star-studded cast that includes Nicole Kidman and Melissa McCarthy.
Release date:TBA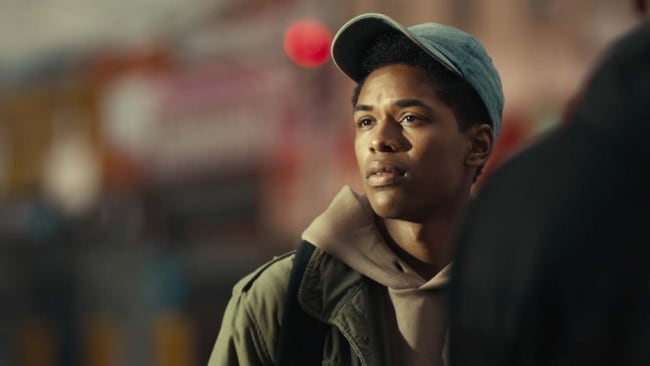 Told partly as a screenplay and partly through journal entries, Walter Dean Myers's Monstertells the story of a 16-year-old on trial for murder after the death of a drugstore owner. A film version of the Michael L. Printz Award winner starring Jennifer Hudson and Kelvin Harrison Jr. debuted at Sundance in 2018, and in 2020, Netflix acquired the distribution rights.
Release date:TBA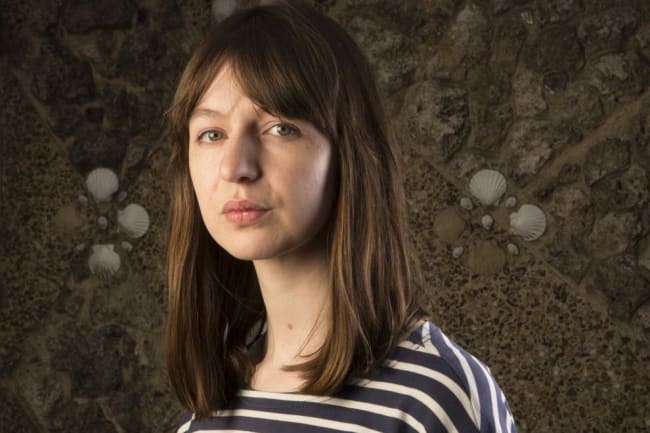 After being treated to a small-screen version of Normal People in 2020, Sally Rooney's fans will also have the chance to see her debut novel unfold as a 12-part series. Conversations with Friends delivers what Publishers Weekly calls "an unapologetic perspective on the vagaries of relationships." When Frances and Bobbi, best friends and ex-lovers, draw the attention of a married couple, they quickly become entangled in each other's lives.
Release date:TBA
In The Underground Railroad, winner of the 2017 Pulitzer Prize for Fiction, Colson Whitehead reimagines a world where the Underground Railroad is an actual locomotive. The story follows Cora, a young woman enslaved on a cotton plantation in Georgia, and her escape north. In 2021, the novel will head to Amazon as an eight-episode series, and with Oscar-winning director Barry Jenkins (Moonlight) at the helm, it's sure to dazzle.
Release date:TBA