Altho many of these ideas are both clever and stylish, I'm amused at the idea that even the most careful and comprehensive redo of a residence could totally hide the presence of a cat. Nonetheless, this is a fresh approach before so it's worth checking out.
https://www.apartmenttherapy.com/cat-proof-chic-31716623?amp&
How to Cat-Proof Your Home—Without Anyone Knowing You Have a Cat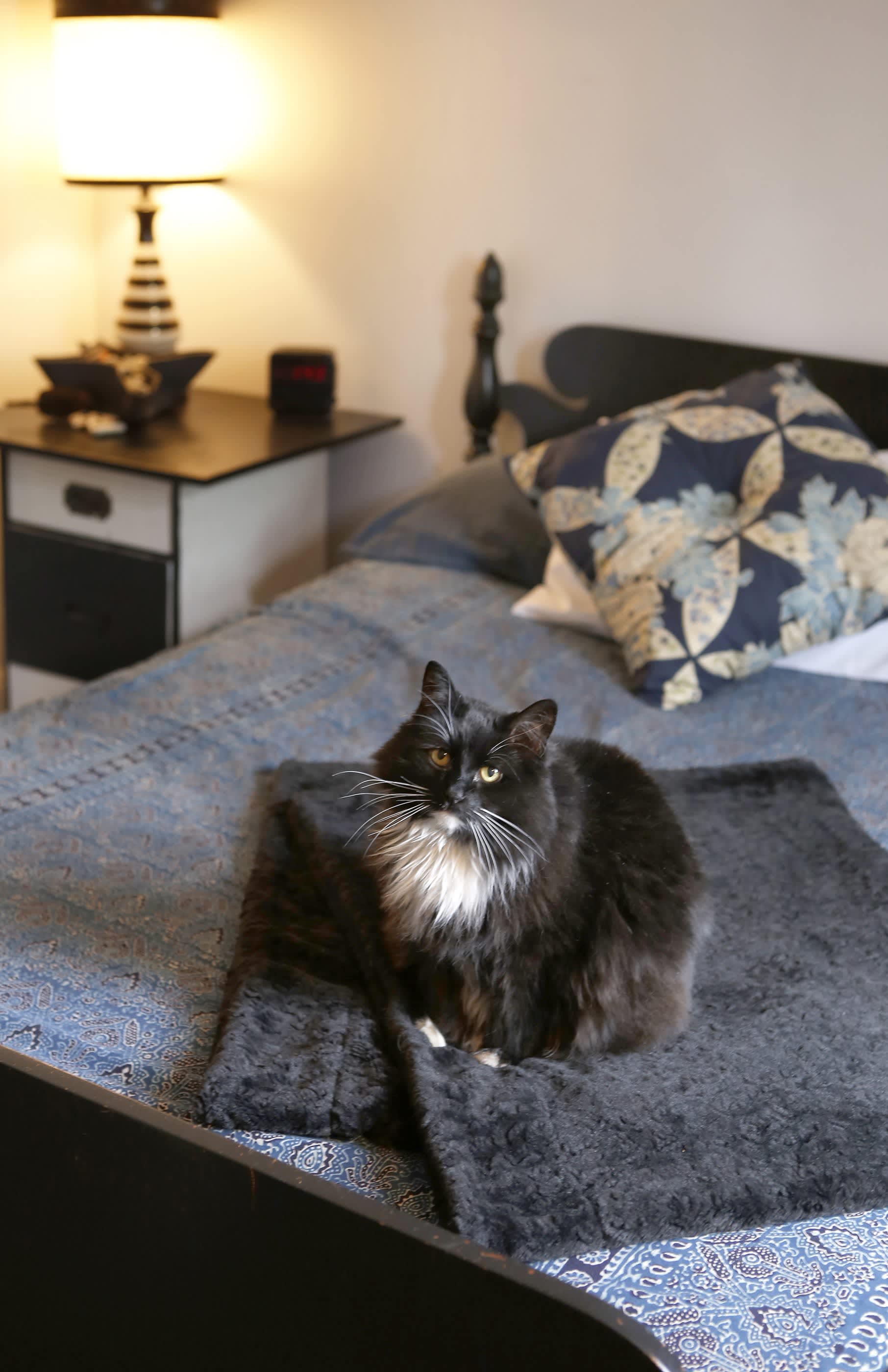 Humans love their cats. From their boopers to their toe beans, cats bring joy to apartment-dwellers everywhere with a gigantic personality that fits comfortably in an urban-sized (read: teeny) apartment. But cats are still animals, which means they can claw, bite, knock over, and damage your #apartmentgoals.
By pooling together the collective wisdom of cat parents who are determined to keep their pads chic and cat-free (in appearance only), here are a few tips to design an apartment that doesn't scream "cat lady" upon first entrance.
Ditch the cat condo, but provide an alternative
If you look up "hideous" in the dictionary, you will see a photo of the dreaded cat condo. You know, those odd structures with multiple cat perches covered in beige carpeting. The cat condo kills an apartment's "mood."
For suburbanites, this usually is not an issue—simply sequester the kitty palace in a less-used room, like an office or enclosed porch, away from guests' judging eyes. Urban dwellers usually aren't so lucky. Imagine the luxury of a nearly-unused room!
Cats enjoy cat condos for two reasons: They like the vantage point that comes from the height of the condo and the ability to stretch their bodies and claw the carpeting without retribution. Combat this urge by providing a scratch-resistant alternative in your home, such as a nubby woven rug in your living room, or a big and thick welcome mat in your entry. Thick wool or even jute rugs can stand quite a bit of abuse and even benefit from a more "lived-in" look after a good scratching. Thanks, Mr. Meow.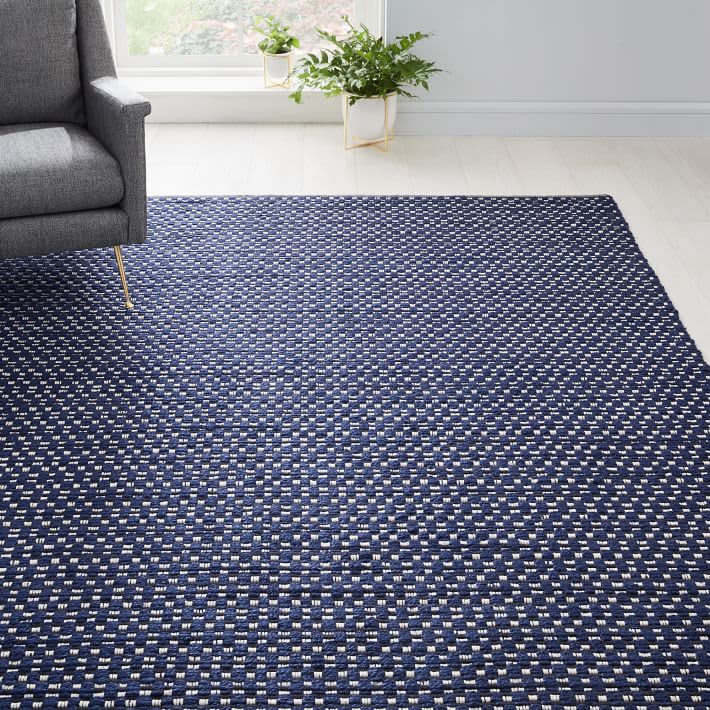 Jute Checkerboard Rug, West Elm, from $149.99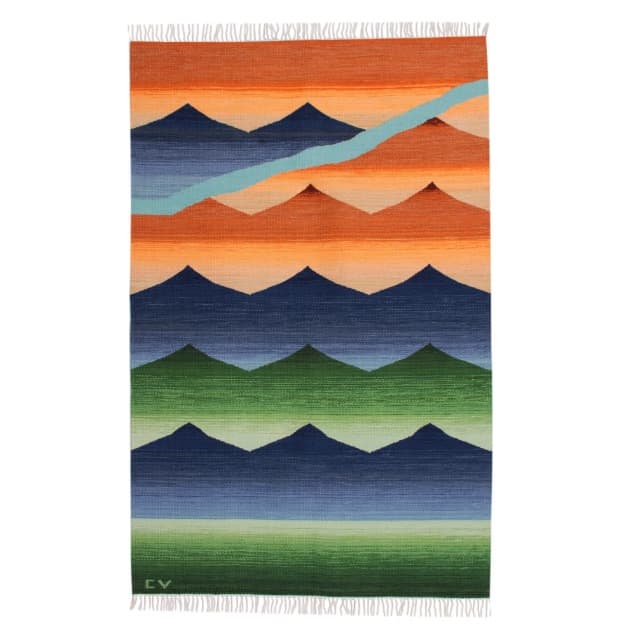 Peruvian Hand Loomed Wool Area Rug (4×6), 'Sunset', UNICEF Market, from $377.99
Now for that pesky vantage-point issue. The best case scenario is that your apartment has a second floor (and therefore a staircase) or a lofted space. Cats love to hang at the top of the stairs, overseeing their domain, like tiny Mufasas (RIP).
But we're not all millionaires—so don't fret if this isn't your reality. In the absence of a vantage point, make one by putting an easy-to-move (when people come over) cat bed on the edge of a counter, credenza, or even your desk.
There are even suction-mounted cat perches that you can attach to your windows. Of course, rip that sucker down before a dinner party and keep it free of fur with a regular vacuuming.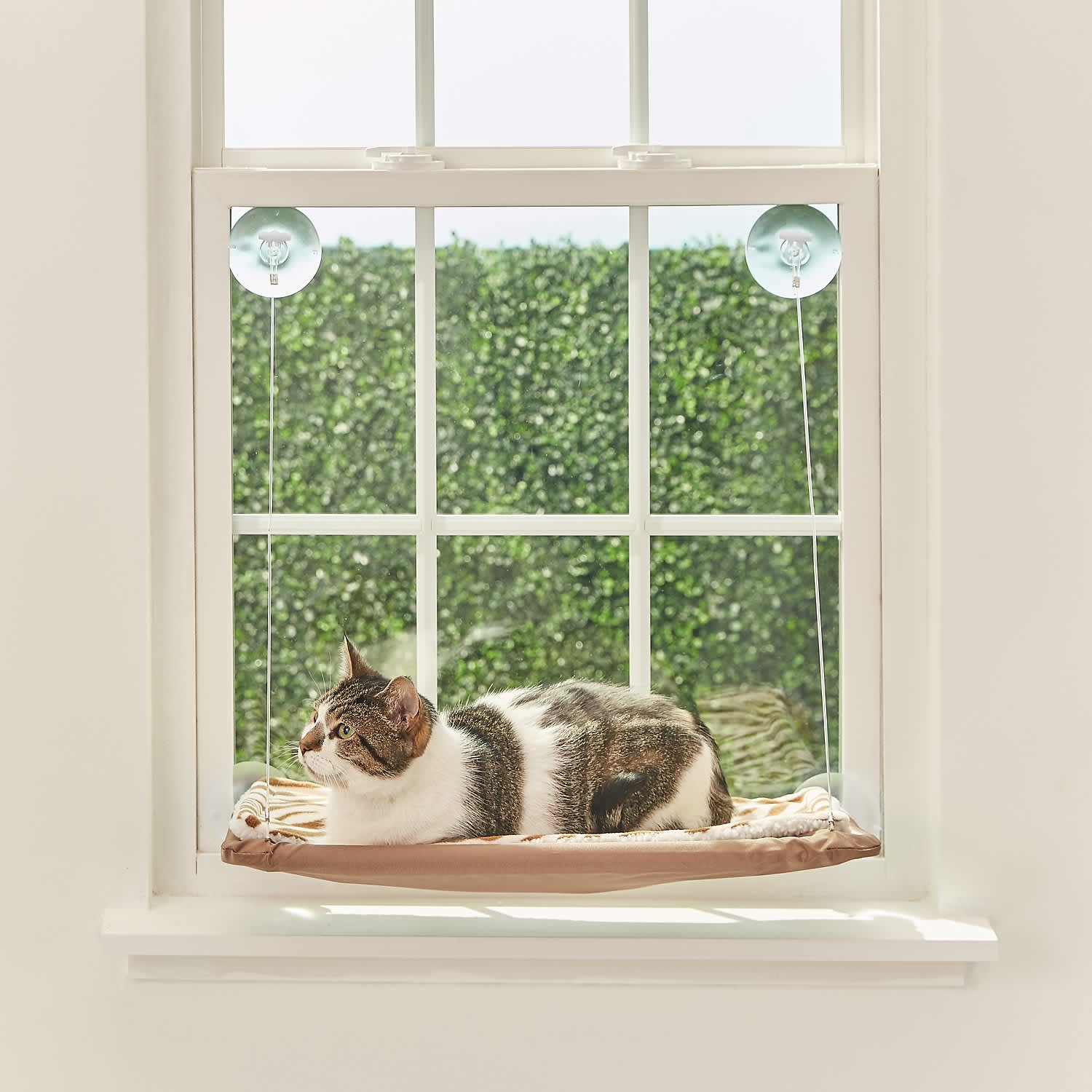 Oster Sunny Seat Window Mounted Cat Bed, Brown, Chewy, $15.99
Reduce sectional shredding with blanket buffers
Even the best-behaved cats are likely to stretch their little bodies and sink their claws into the armrests and corners of your prized mid-century loveseat from time to time. Say what you want about cats, but they take first prize for post-nap stretching. Unfortunately, this means that even seating options marketed as "pet durable," such as Joybird and Article, will show signs of abuse long-term.
Negate the damage by putting a barrier between your couch and your cat, especially while you're not home. The cheapest way to do this is with throw blankets. Drape them over the edges of your sofa while you're at work or sleeping. When your cat gets the urge to claw, they will scratch the blanket instead. Wash the blanket seasonally and replace with a new one if it starts to look worse for the wear.
The best part? You can buy a decent throw almost anywhere, at any price point—and no matter what you spend, it's cheaper than a new chaise. Just remember to fold them up or stash in a wicker basket when guests come over… unless you're going for a blanket fort motif.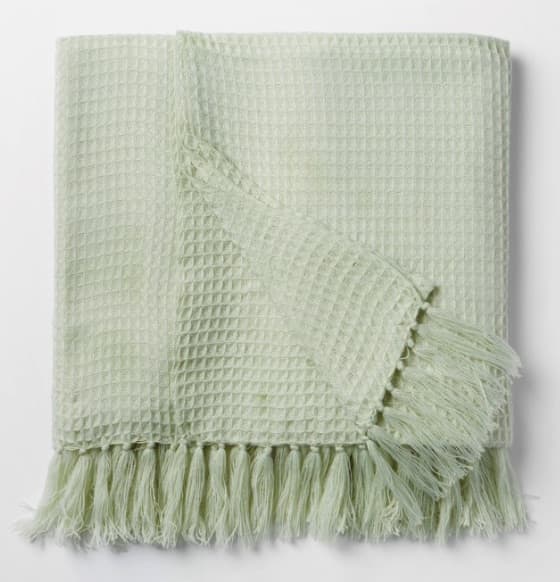 Repeat before bedtime: No visible litter boxes!
Without question, the worst part of cat ownership is the litter box. Could there be a bigger hurdle to a boho-inspired girl-about-town apartment than a literal box of excrement? Révoltant!
Many cat guardians travel the litter-box-in-bathroom route. While this has some obvious perks, such as isolating the nasty business to a room where nasty business already occurs, it does not solve the problem. Unless you have multiple bathrooms, your guests will undoubtedly need to relieve themselves during the course of your fête. Will they find themselves staring at a tray of turds? Unacceptable, and to be avoided at all costs.
Luckily, there are options to avoid this gloomy scenario. The first is to turn your closet into a litter box storage area. Of course, Whiskers can't hold it in all day, so the door must be open. But why not do away with the closet door completely?
Consider, instead, a tension rod/curtain situation. This allows you to add personality to your closet entrance and enable your little fluff monster to enter and exit as he or she pleases.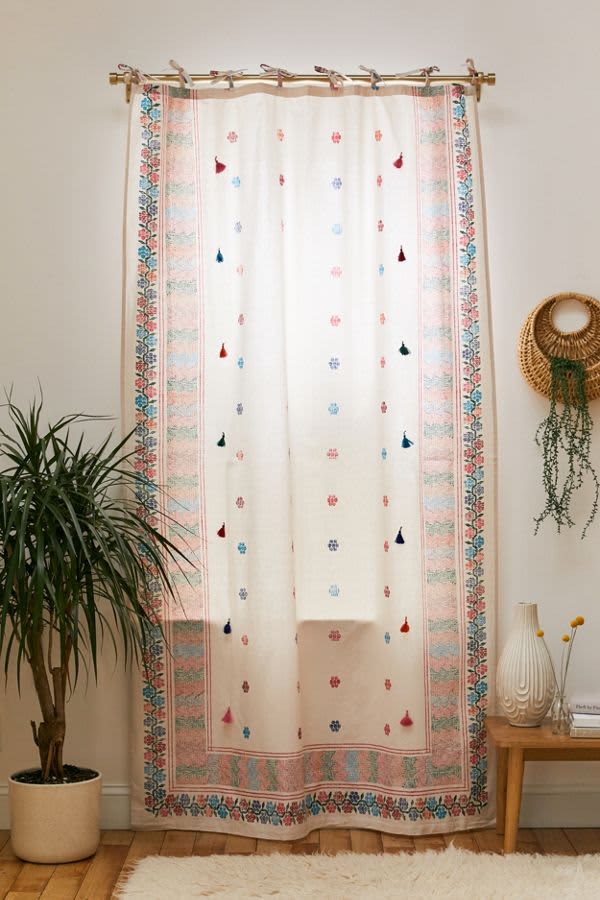 Or, for some added texture, crushed velvet: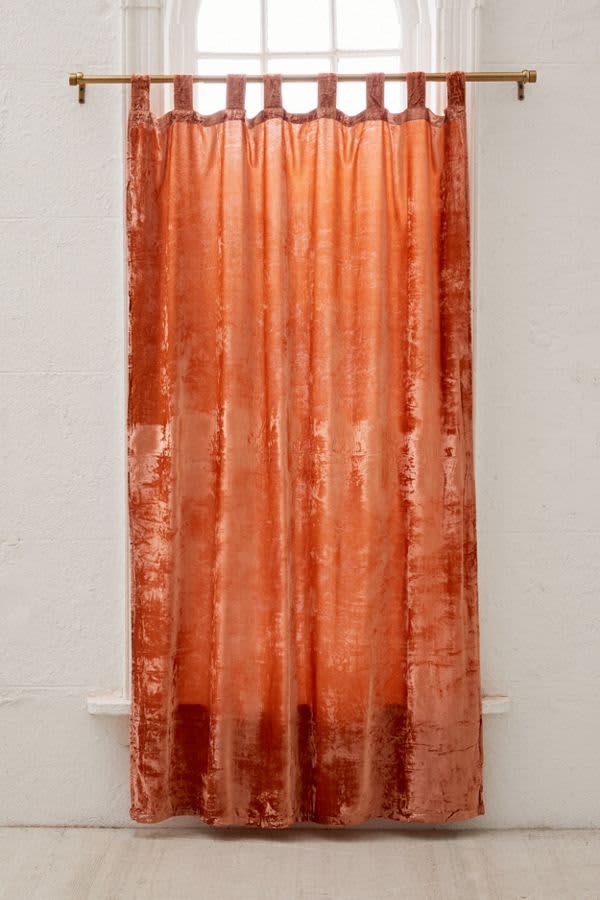 Tension rods can be bought for a song at your local big box store, but if you're feeling extra you might also consider a full-on curtain rod situation. Complete the system with a litter box hood to prevent sand kicking all over your shoes as well as a cat mat for the area around the litter box to contain the sand. If you're unsure how to remove your closet door, consult the all-knowing YouTube.
Follow these tips to keep your status as "cool friend" while still benefiting from the stress-relieving cuddles of your feline roommate.