https://apple.news/AupxDzCDRQy-RwJJXuTN9OQ
Charcuterie's link to colon cancer confirmed by French authorities
Blow for industry as government backs WHO data and vows to cut additives in ham and cured sausages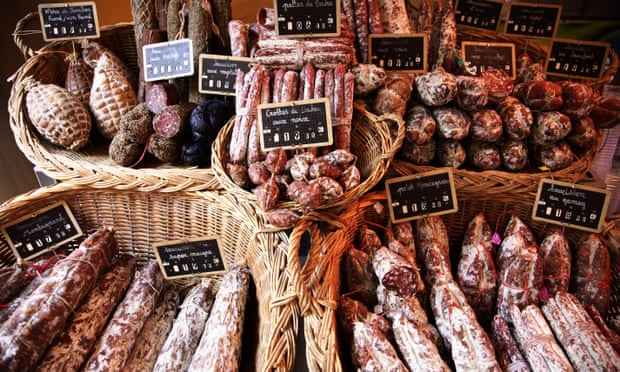 Agence France-Presse in ParisTue 12 Jul 2022 10.12 EDT
French health authorities say they have confirmed a link between nitrates added to processed meat and colon cancer, dealing a blow to the country's prized ham and cured sausage industry.
The national food safety body Anses said its study of data published on the subject supported similar conclusions in 2015 from the World Health Organization (WHO).
Anses "recommends reducing consumption of the range of nitrates and nitrites by deliberately limiting exposure through food consumption", it said in a statement.
Nitrates are added to a range of food products to improve their shelf life and flavour, and to help give pork-based products their pink hue.
France is one of the world's biggest producers of cold cuts, known as charcuterie, which are often consumed as snacks or with early evening drinks.
The government immediately announced it would launch an action plan to reduce the use of the additives later this year.
"It is about limiting their use to the strictly necessary," said a joint statement from the health and agricultural ministers. "The reduction must be done in a balanced way that guarantees food security for the consumer."
The 2015 WHO warning caused headlines around the world after the UN body's International Agency for Research on Cancer concluded that processed meats should be classified as group 1 carcinogens.