I have seen all of these and agree with the list.
https://www.bookbub.com/blog/best-science-fiction-adaptations-ever-according-to-our-readers?
The Best Science Fiction Adaptations Ever, According to Our Readers
By BookBub•April 30, 2020•2 min read
We set out on a mission to find the very best science fiction adaptations. But with many universes to choose from, we couldn't do it alone. So we asked you: What are the best sci-fi film adaptations? And you answered! Below are the best science fiction movie adaptations ever, according to our savvy BookBub readers.
The Martian by Andy Weir
The MartianAndy WeirView Price…Save to Wishlist
Kimberly said: "The Martian was by far the best book to movie adaptation. Matt Damon portrayed the main character to a T with his dry humor. The environment and the struggles were also visually captivating like the book, which was perhaps difficult to pull off since the book was tech-heavy."
Arrival by Ted Chiang
ArrivalTed ChiangView Price…Save to Wishlist
Randy said: "I would have to go with Arrival. It is an excellent adaptation of the original story. That is an impressive feat for a book that is more of a thinking man's book than an action novel."
Ender's Game by Orson Scott Card
Ender's GameOrson Scott CardView Price…Save to Wishlist
Chris said: "Ender's Game! It certainly had a different atmosphere and feel than the book, but it was a great movie in its own right."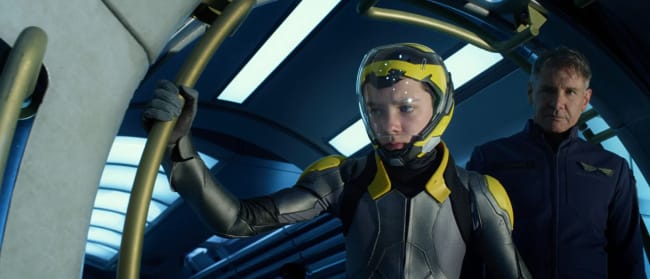 Leviathan Wakes by James S. A. Corey
Leviathan WakesJames S. A. CoreyView Price…Save to Wishlist
Michael said: "A lot of good suggestions here. While Minority Report and Ready Player One come to mind, I'd have to give it to The Expanse television show."
Nancy said: "It's TV, not a movie, but The Expanse is exceptional. I've read all the books in the series (the show hasn't caught up), and love both media. The casting is impeccable."
Jurassic Park by Michael Crichton
Jurassic ParkMichael CrichtonView Price…Save to Wishlist
Laurie said: "I loved Jurassic Park, both book and movie. They were different but enjoyed both."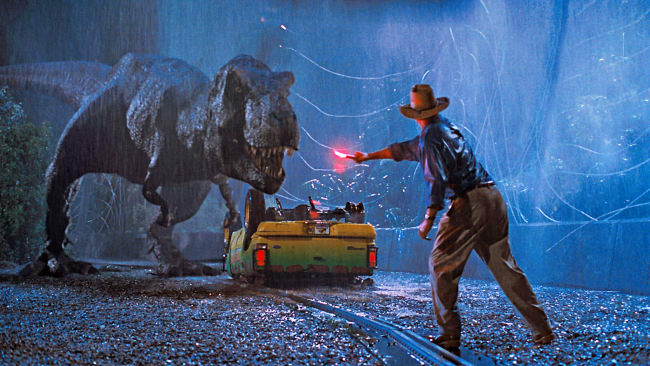 2001: A Space Odyssey by Arthur C. Clarke
2001: A Space OdysseyArthur C. ClarkeView Price…Save to Wishlist
Jackson said: "2001: A Space Odyssey. Holds up even today."
Do Androids Dream of Electric Sheep? by Philip K. Dick
Do Androids Dream of Electric Sheep?Philip K. DickView Price…Save to Wishlist
Andre said: "Has to be Blade Runner."
The Hitchhiker's Guide to the Galaxy by Douglas Adams
The Hitchhiker's Guide to the GalaxyDouglas AdamsView Price…Save to Wishlist
Nate said: "Hitchhiker's Guide to the Galaxy. The original BBC production."
Guardians of the Galaxy by Dan Abnett and Andy Lanning
Guardians Of The Galaxy Vol. 1: The Final Gauntlet (Guardians of the Galaxy (2019))Donny CatesView Price…Save to Wishlist
Francis said: "Hot take, Guardians of the Galaxy, based on the Marvel comics (please count it). It's funny, exciting, and genuinely tense at times (so many superhero movies lack tension because you can so easily guess who's gonna win and who's gonna survive). The best part of the film is its characters. They're so fun and unique. Way to go, whoever wrote this film."