What a wealth of great viewing!!
http://www.complex.com/pop-culture/best-shows-on-amazon-prime/
The Best Shows on Amazon Prime (March 2021)
BY ALYSON LEWIS, NATE HOUSTON Mar 05, 2021
Though Netflix and Hulu tend to get more buzz when it comes to streaming TV shows, Amazon Prime certainly gives the platforms a run for their money. Amazon Prime is home to not only a solid amount of original comedy, drama, and other TV shows, but there are also popular series from other networks streaming on the site. There are even add-ons available from networks like HBO, so you don't have to miss another episode of your favorite prestige drama ever again.
Amazon Prime has an incredible selection of TV shows, from half-hour comedies to your favorite '90s spin-off. There's no shortage of must-watch television on the streaming service, like the Emmy-winning Fleabag, led by Phoebe Waller-Bridge, Mr. Robot, and the Mads Mikkelson-starring Hannibal. What are you waiting for? There's an endless supply of quality drama, comedy, thriller, and more on Amazon, so walk, don't run. These are the best TV shows streaming right now on Amazon Prime.
Small Axe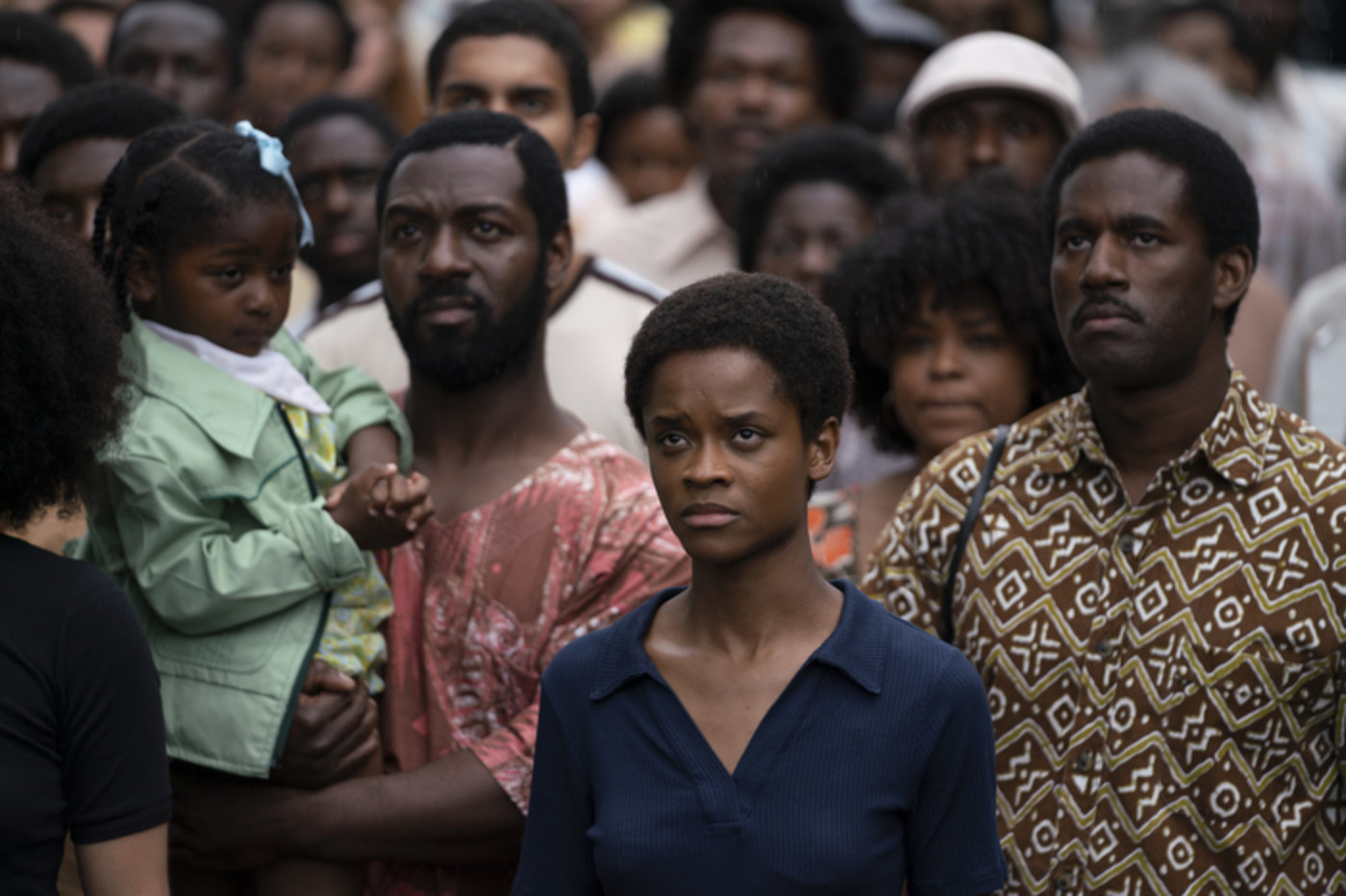 Created By: Steve McQueen
Cast: John Boyega, Letitia Wright, Rochenda Sandall, Shaun Parkes
Genre: Drama
Number of Seasons: 1
Rating: TV-MA

An anthology consisting of five films, all focusing on the Afro-Caribbean communities of London from the 1960s through the 1980s, Small Axe explores the relationship between country, people, and culture. In the 1960s England's educational programs were designed to segregate West Indian children from their native white English counterparts. Determined that their kids not be deprived of the future they had immigrated for, the "sub-intelligent" parents came up with a way to outsmart the system and seize a chance at prosperity for the next generation. London's police force in the 1970s remained overwhelmingly white despite the city's demographics changing rapidly. Looking to make a difference from the inside, first-generation British-Caribbean Leroy Logan (John Boyega) joins the force. Expecting racism from other officers, Leroy's true shock comes when he loses the acceptance of his own people. Stellar performances, captivating stories, and top-tier production result in a group of films that easily could've been theatrically released individually and would've been worth every penny to see them all.

WATCH ON AMAZON PRIME
Hunters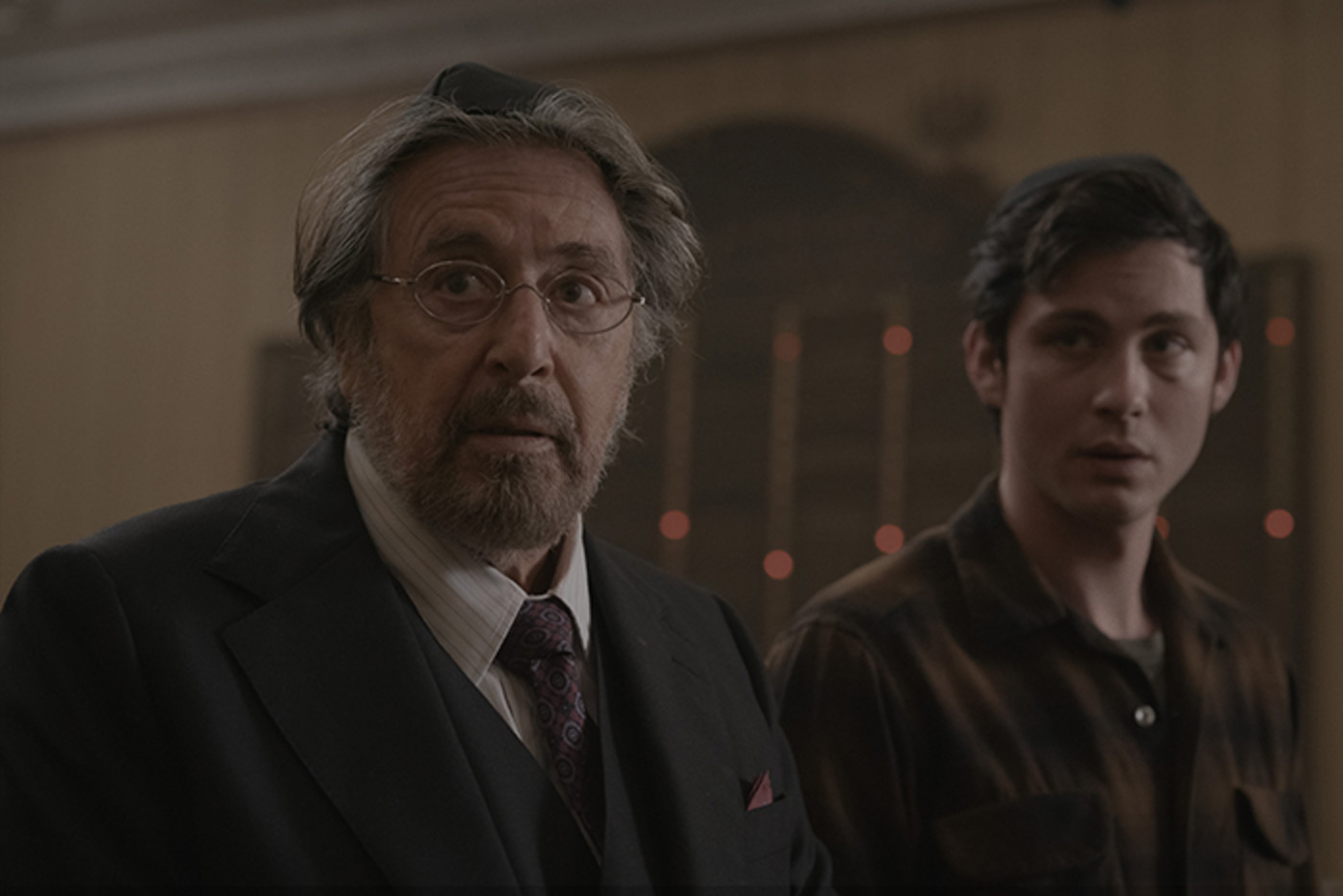 Created By: David Weil
Cast: Al Pacino, Josh Radnor, Logan Lerman, Kate Mulvany, Jerrika Hinton, Tiffany Boone
Genre: Crime, Drama, Mystery
Number of Seasons: 1
Rating: TV-MA

Reality may often be stranger than fiction, but Hunters proves fiction based on the latter is way more entertaining. Inspired by real-life Nazi hunters who would seek out post-war Nazis living under false identities, Hunters follows holocaust survivors Meyer Offerman (Al Pacino), Murray Markowitz (Saul Rubinek), Mindy Markowitz (Carol Kane), teenage math whiz Jonah Heidelbaum (Logan Lerman), Vietnam war veteran Joe Mizushima (Louis Ozawa), MI6 agent Sister Harriet (Kate Mulvany), counterfeiting expert Roxy Jones (Tiffany Boone), and master of disguises Lonny Flash (Josh Radnor) as they prowl 1970s New York in an attempt to stop a secret society from toppling the U.S. government and creating a Fourth Reich. With stakes that can't get much higher, history's evilest bad guys, and good guys so scarred from their past traumas that there is no low they won't sink to in order to stop their enemy, Hunters establishes itself as a heart-pounding period piece from its opening scene and never lets off the accelerator.
Flack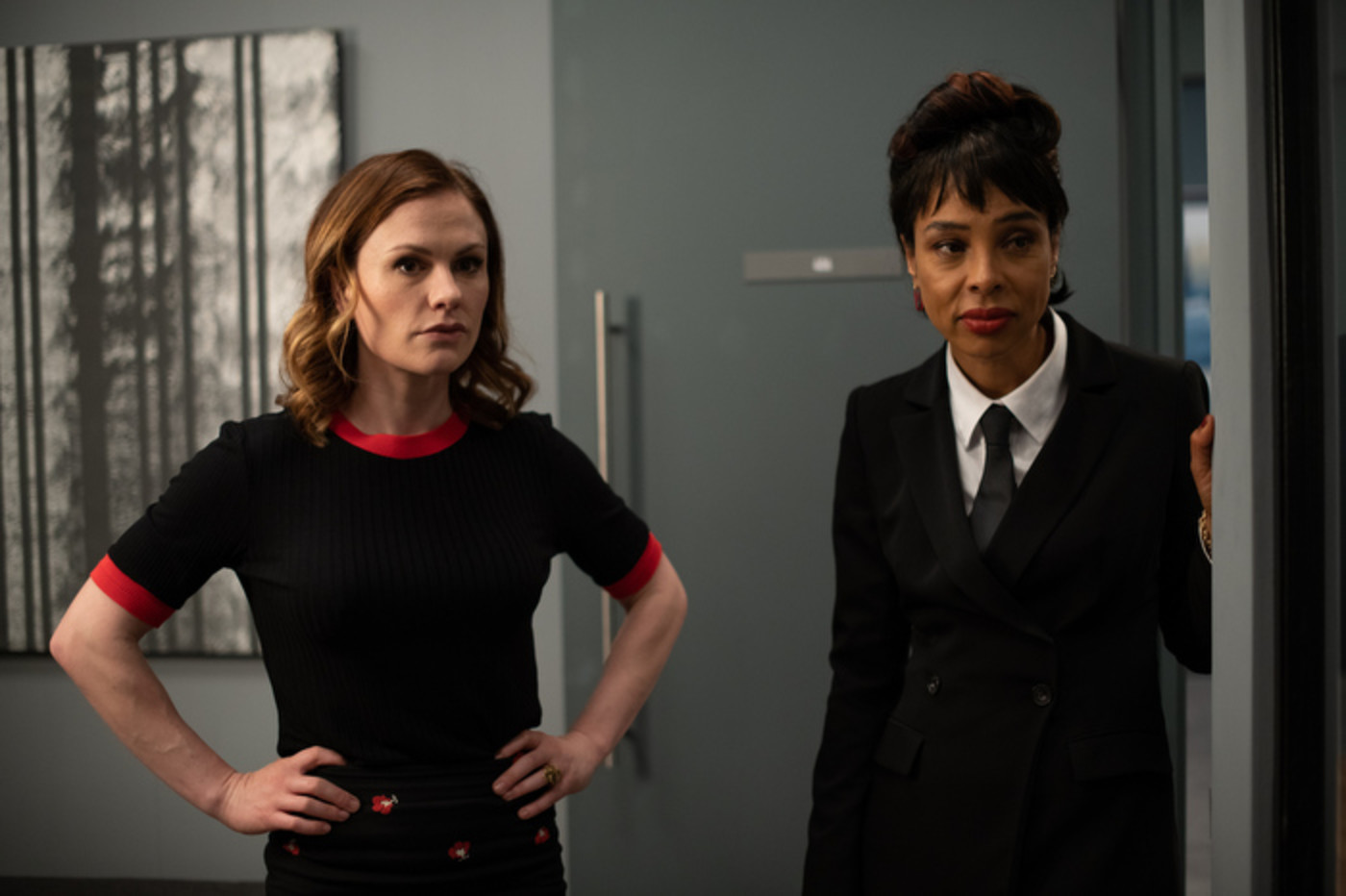 Created By: Shawn Simmons
Cast: Anna Paquin, Lydia Wilson, Sophie Okonedo, Rebecca Benson, Genevieve Angelson
Genre: Comedy, Drama
Number of Seasons: 1
Rating: TV-14
Ever wonder how celebs manage to get away with behavior that would see most of our lives go down in flames? The short answer—they have a Robyn (Anna Paquin). As a public relations agent for one of London's biggest firms, Robyn's job is to protect, babysit, and often clean up after her celebrity clients. The bigger the challenge the more she shines. Not in a heartwarming, wholesome way. No, ferocity, cunning, and outright depravity are tricks of her trade. Whether trapped in a plane 40,000 feet up with a paparazzi nightmare unfolding on the ground below, or rewarding herself with a line of coke for saving a client's overdosing hooker, this dark humor queen is just screwed up enough to handle anything Hollywood has to throw at her. So, hurry and press play, because we all know flaws are where the fun is.
Transparent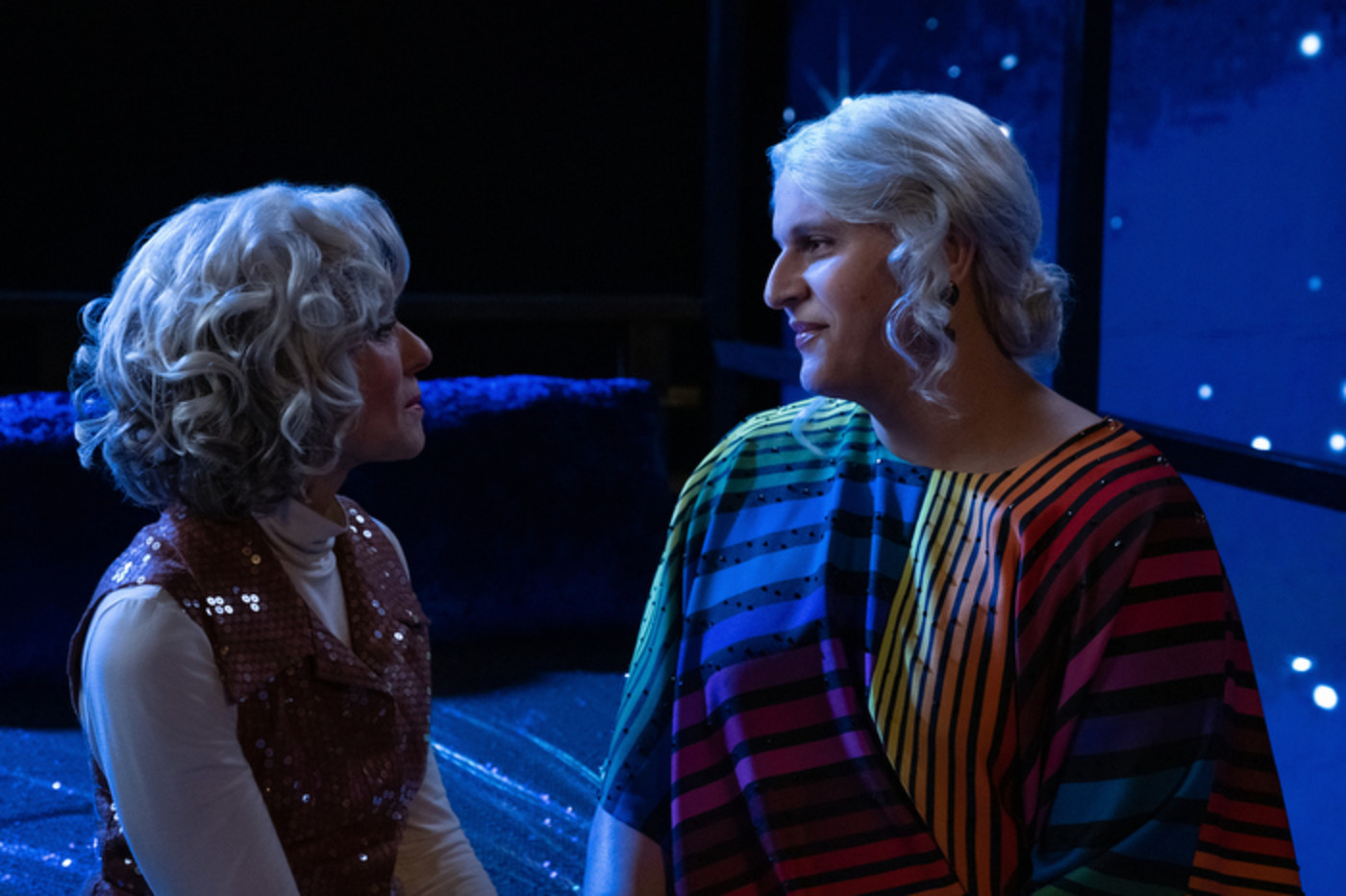 Created by: Joey Soloway
Cast: Jeffrey Tambor, Amy Landecker, Gaby Hoffmann, Judith Light, Jay Duplass
Genre: Comedy, Drama
Number of Seasons: 5
Rating: TV-MA

Coinciding with society's larger recognition of transgenderism, Transparent seeks to shed a light on the lives behind the headlines. Mort, a middle-aged father of three, has something he wants to tell his children, Sarah Pfefferman (Amy Landecker), Josh Pfefferman (Jay Duplass), and Ali Pfefferman (Gaby Hoffmann). His confession—he's a transgender woman and will from henceforth live as Maura Pfefferman (Jeffrey Tambor). As the seasons unfold, Maura's life isn't full of big public battles like the news has led us to expect, but instead personal ones. Finding clothes you feel comfortable in when you don't feel comfortable in your own body, explaining to family and friends that this new you isn't new at all but who you've always been, and reconciling with a religion that you love but ultimately rejects you. Transparent's earnest storytelling puts a face to the subject and shows us episode to episode that no matter what you identify as we're still all just human.
The Wilds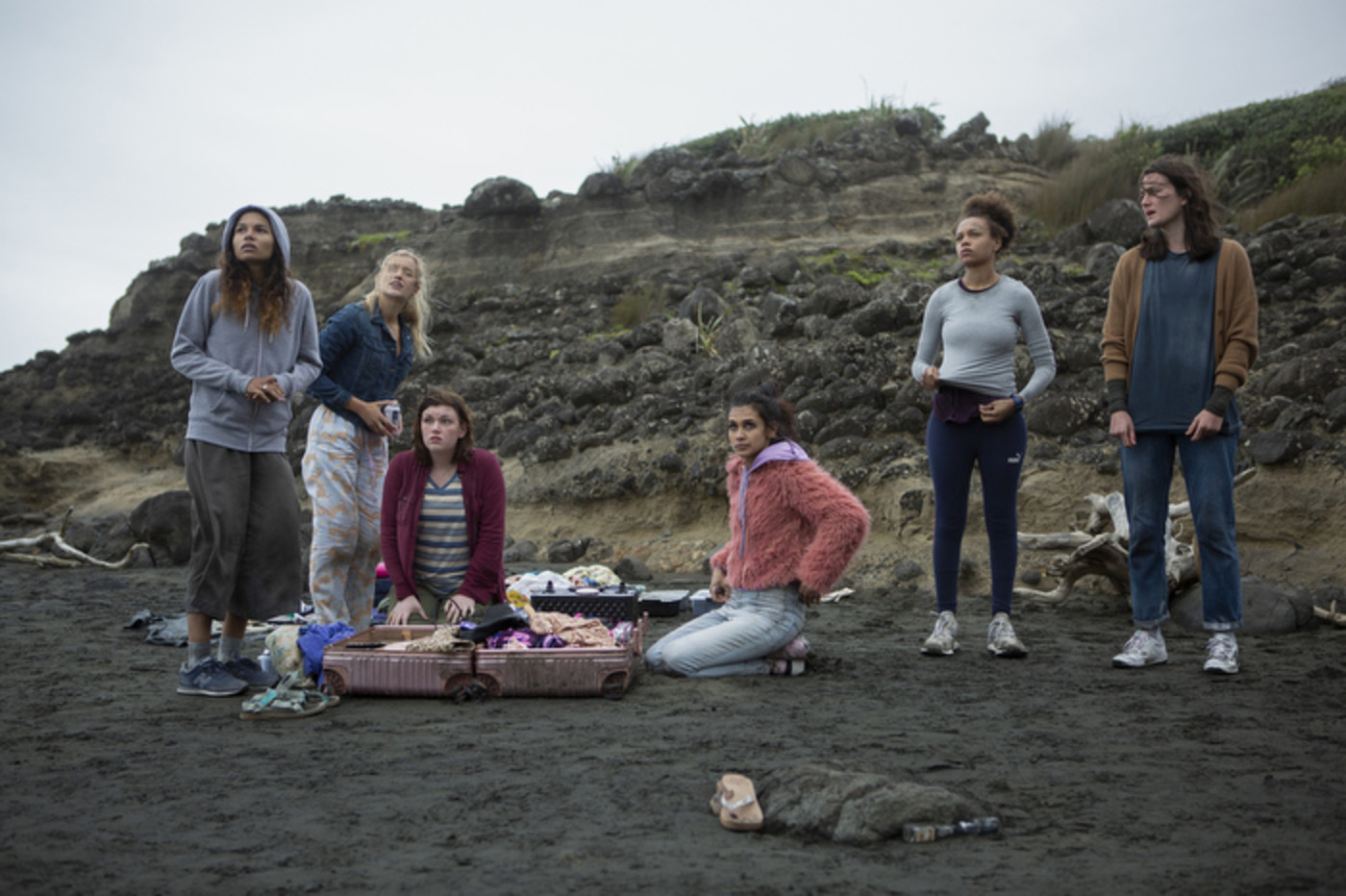 Created By: Sarah Streicher
Cast: Mia Healey, Sophia Ali, Shannon Berry, Helena Howard, Erana James, Sarah Pidgeon, Reign Edwards
Genre: Adventure, Drama, Mystery
Number of Seasons: 1
Rating: TV-14

Akin to a mini-Lost, this female-driven thriller pokes fun at the horrors of being a teenager while also examining some very real issues. When their plane crashes on an uninhabited island, girls Fatin Jadmani (Sophia Ali), Dot Campbell (Shannon Berry), Martha Blackburn (Jenna Clause), Rachel Reid (Reign Edwards), Shelby Goodkind (Mia Healey), Nora Reid (Helena Howard), Toni Shalifoe (Erana James), and Leah Rilke (Sarah Pidgeon) must try and survive. Spanning an array of different backgrounds each survivor is forced to reckon with the other's personalities while also trying to keep their own issues in check. Sexuality, eating disorders, and religion are all subjects brought out by occurrences on the island, and the longer the girls are stranded the more apparent it becomes that their locale may be a cover for something else entirely.

WATCH ON AMAZON PRIME
Wayne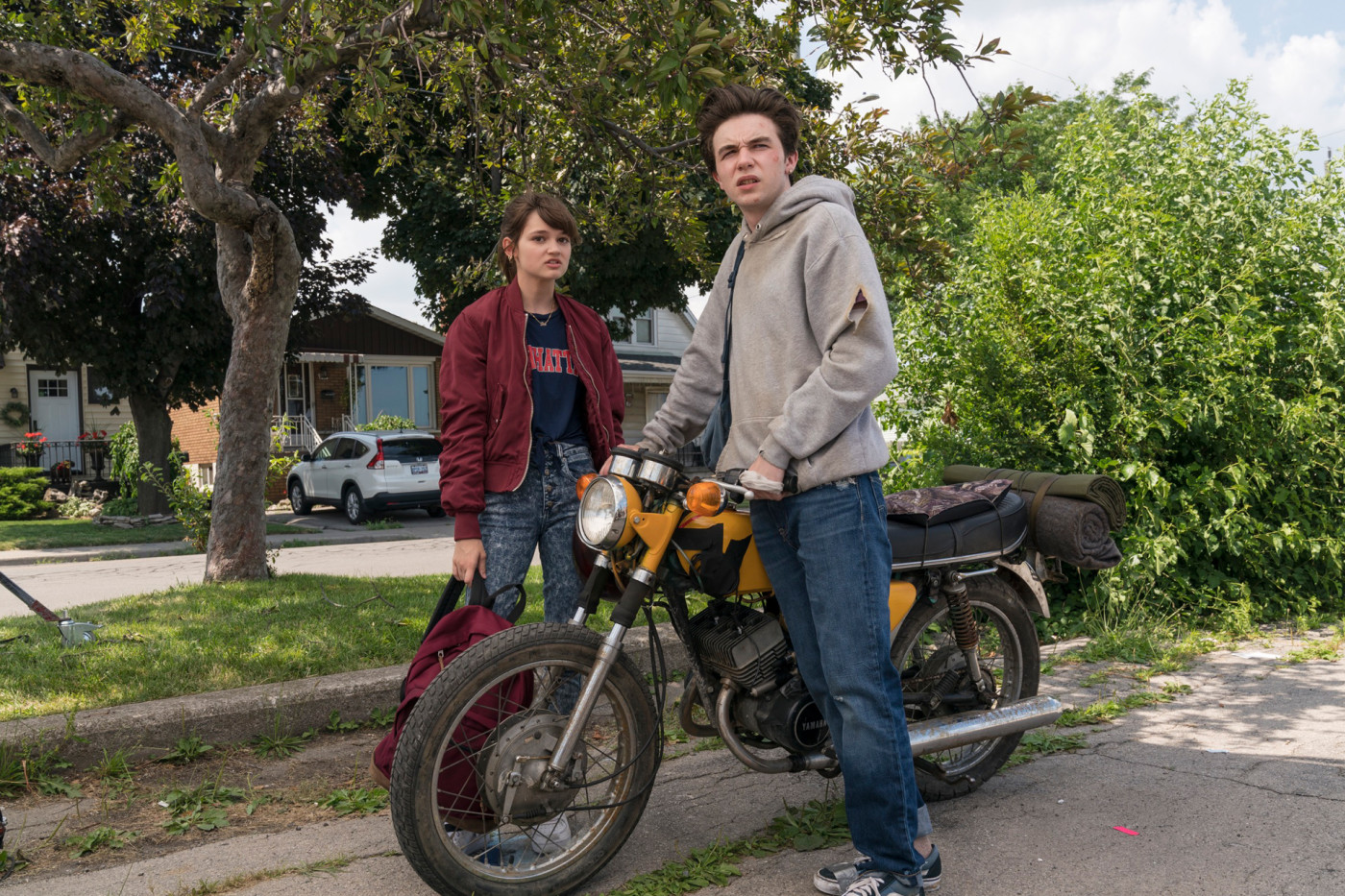 Created By: Shawn Simmons
Cast: Mark McKenna, Ciara Bravo, Dean Winters
Genre: Action, Comedy, Drama
Number of Seasons: 1
Rating: TV-MA
Set in the blue-collar town of Brockton, Massachusetts, this show centers around teenage Wayne (Mark McKenna), who often resembles a punching bag with a good heart, getting into can't-win fights to right the world's wrongs. So when his dying father tells him about how Wayne's mother and her tool-bag boyfriend stole the Pontiac Trans Am he intended to bequeath to him, Wayne doesn't flinch at what promises to be an uphill battle to retrieve what's rightfully his. Teaming up with fellow misfit Del (Ciara Bravo), the two hit the road à la Bonnie and Clyde, wreaking havoc on the wicked, sorting out issues from their difficult upbringings, and maybe finding the family they've always wanted within each other. Full of heart, headbutts, and some of the most hilarious dark comedy available on streaming, Wayne truly is one of those rare shows that captures the passion of everyone involved in its creation. Top-notch acting is bolstered by thoughtful writing and fast-paced directing to infuse each episode with the exact type of high energy the story demands and that you're guaranteed to love. So, go watch, and get this show the second-season renewal it deserves.
The Hitchhiker's Guide to the Galaxy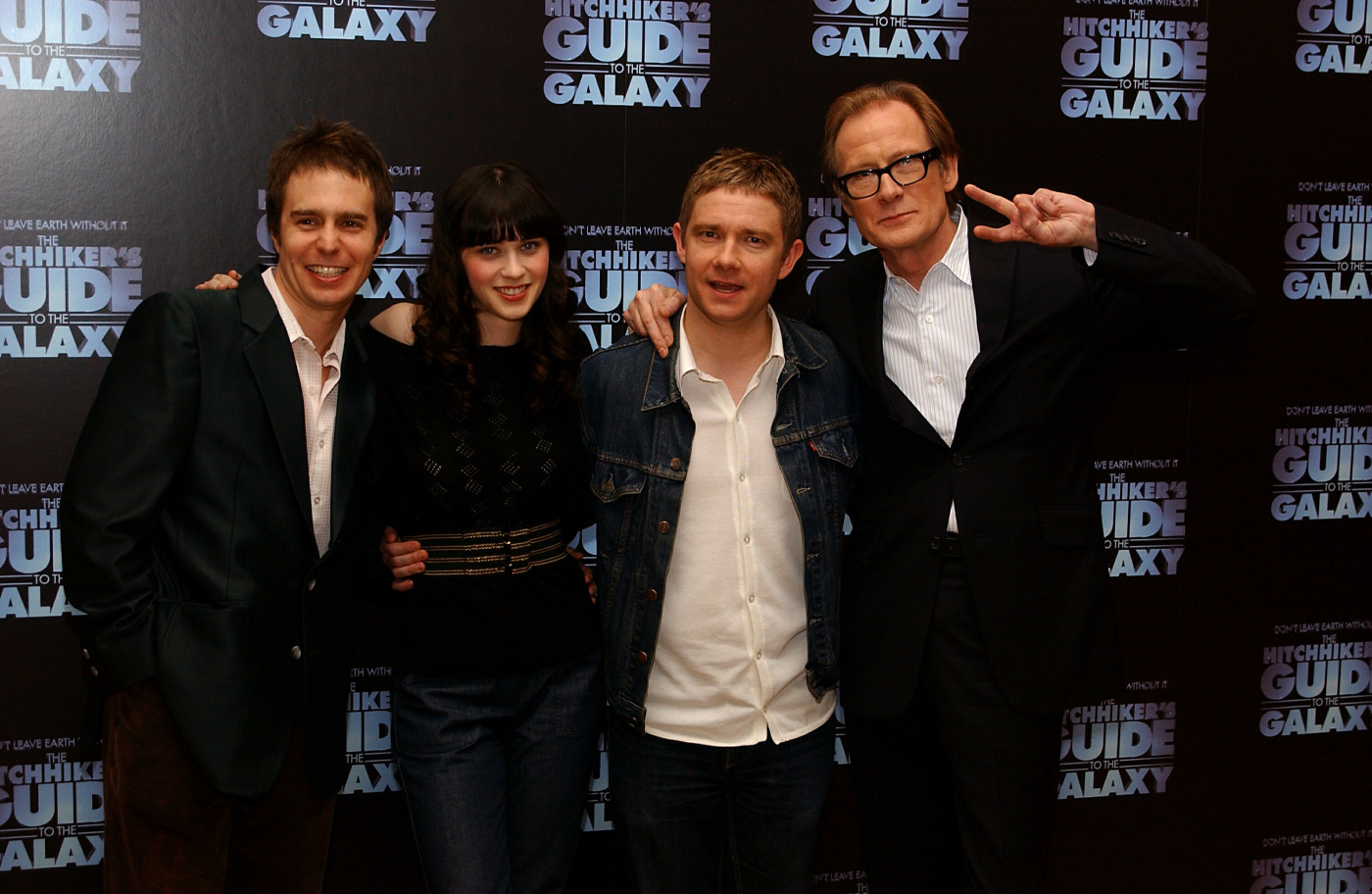 Created By: Douglas Adams
Cast: Peter Jones, Simon Jones, David Dixon
Genre: Sci-Fi
Number of Seasons: 1
Rating: PG
Based on the hit '70s radio series by Douglas Adams, this 1981 BBC adaptation tells the story of an almost boringly average Englishman, Arthur Dent (Simon Jones), who discovers the existence of extraterrestrials and space travel only after his friend, Ford Prefect (David Dixon), who unbeknownst to him is an alien, escorts him off Earth moments before it's destroyed to make way for an intergalactic highway. Sound crazy? You ain't seen nothing yet. Upon being introduced to a tome of facts wilder than any fiction he'd ever dreamed of, Arthur sets out with Ford, hitchhiking across the galaxy to further discover its many mysteries. Zany British humor, quirky '80s CGI, and surprisingly deep reflections on the meaning of life and our place in the universe make this Star Wars-meets-Monty Python mashup a one-of-a-kind watch that's guaranteed to leave you yearning for more.
Billions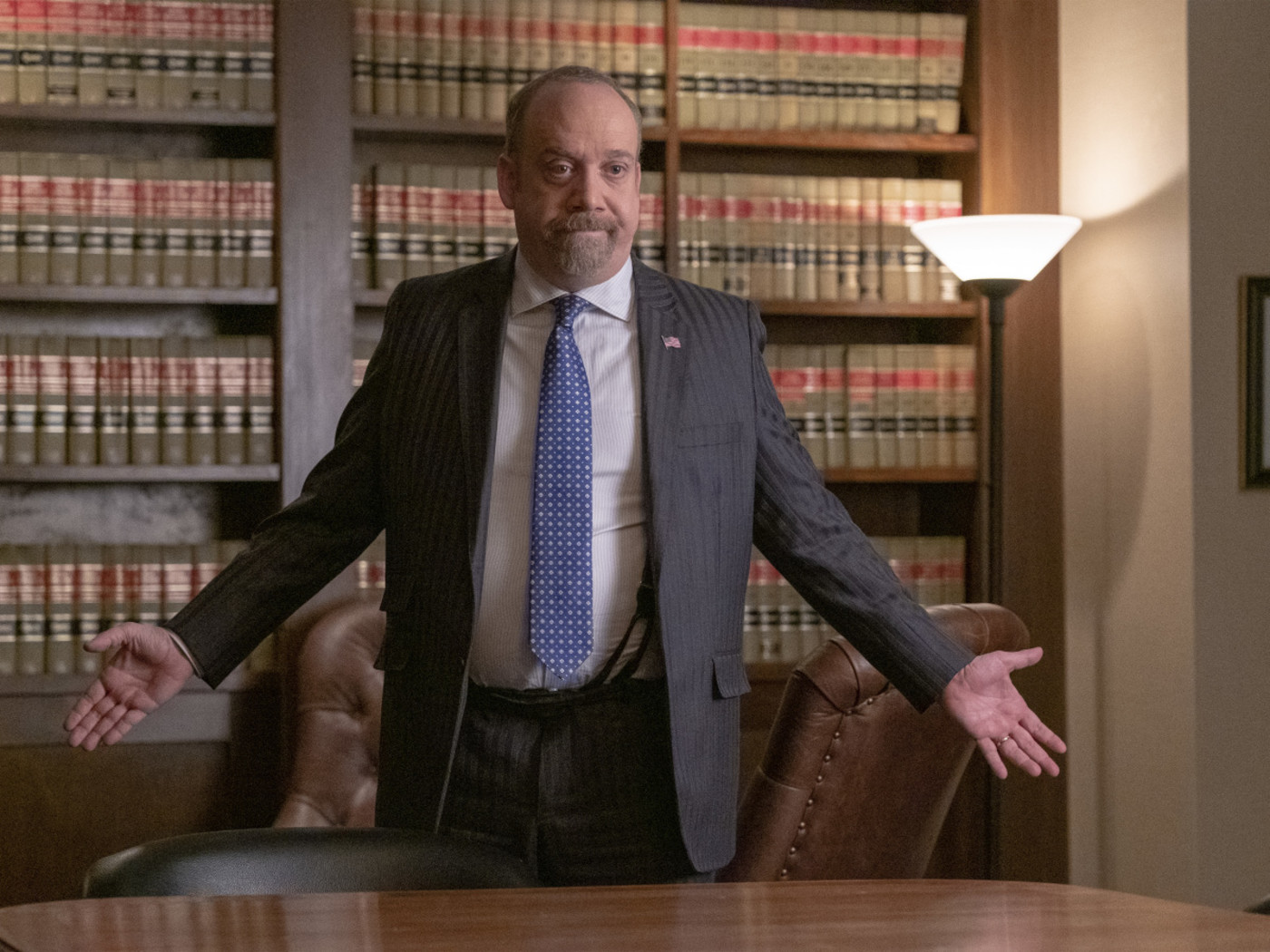 Created By: Brian Koppelman, David Levien, Andrew Ross Sorkin
Cast: Damian Lewis, Paul Giamatti, Maggie Siff, David Costabile
Genre: Drama
Number of Seasons: 1-5
Rating: TV-MA
Prime users: sit back, relax, and get ready to dip your toes into the narrative greed that is Wall Street. Billionaire hedge fund manager Bobby Axelrod (Damien Lewis) has a reputation for flouting the rules and often crossing over into the illegal in his never-ending quest for riches. Chuck Rhoades (Paul Giamatti), U.S. DA for the Southern District of New York, is more than capable of bending the law in his own favor and is looking to mount the seemingly untouchable Axelrod's head on his wall. The showdown between these two giants is set to test the limits of the American financial and legal systems to the point of breaking. But as the battle grows more personal, it might just be one of these men that breaks first. Holding a microscope up to the real-life corruption of our country and the growing disparities of wealth and privilege, Billions weaves facts and plot seamlessly so as to avoid ever feeling like anything other than peak entertainment.
Sneaky Pete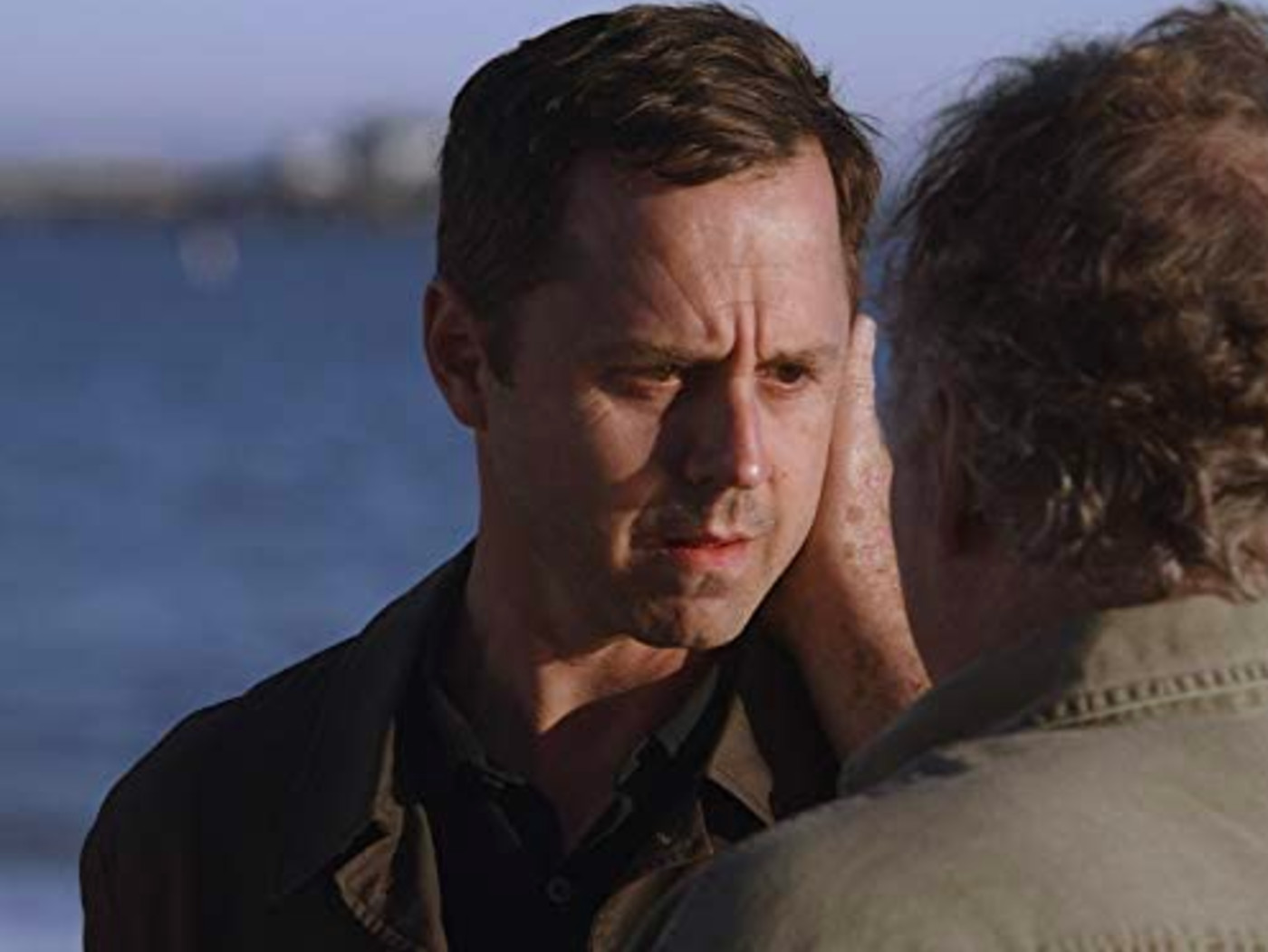 Created By: Bryan Cranston, David Shore
Cast: Giovanni Ribisi, Marin Ireland, Margo Martindale, Shane McRae
Genre: Drama
Number of Seasons: 3
Rating: TV-MA
"A liar gets caught in a lie. They don't come clean; they build a bigger lie." That quote from main character and professional con man Marius Josipovic (Giovanni Ribisi) makes the premise of him assuming his cellmate Pete Murphy's (Ethan Embry) identity in order to trick Murphy's estranged family into believing that he's their long-lost kin and avoid paying back a blood-thirsty gangster (Bryan Cranston) from Josipovic's own life all the more believable. What remains unbelievable is just how good Sneaky Pete—the show in which this takes place—manages to be. Bank robberies, slights of hand, double crosses, fist fights, shootouts, and chases are just some of the high-octane thrills this hour-long drama packs into its tightly wound narrative while remaining more of a mental torsion machine than action vehicle. As with any story about a compulsive liar, the fact that their charade will eventually come crashing down is inevitable. But with a roster of characters all spinning their own distinct types of deceit, this impending pileup proves to be one hell of a ride, and an absolute must-watch.
The Boys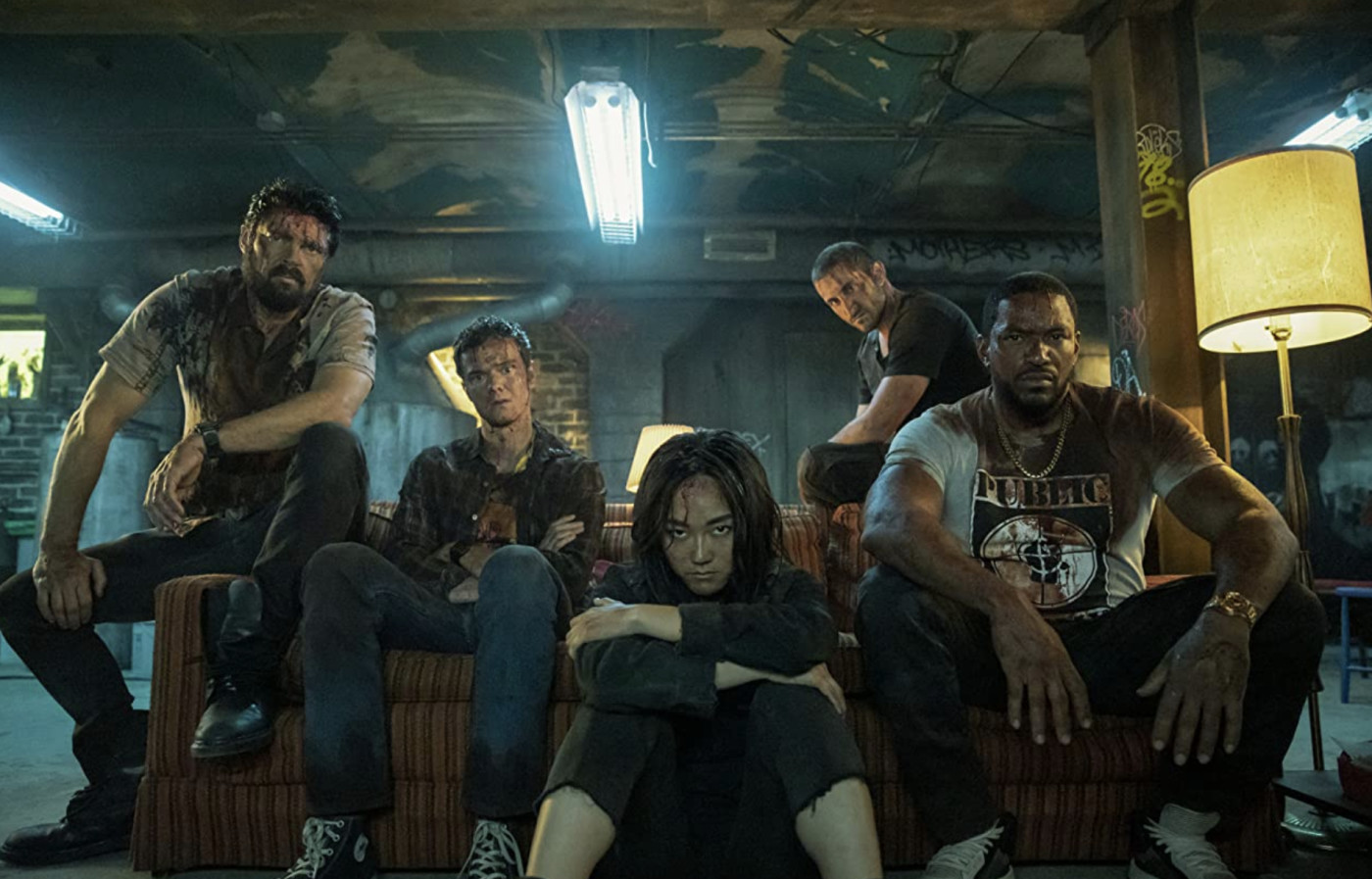 Created By: Eric Kripke
Cast: Jack Quaid, Karl Urban, Antony Starr, Dominique McElligott
Genre: Comedy, Action
Number of Seasons: 2
Rating: TV-MA

The Boys is an Amazon original series, based on the comic book by Garth Ennis (who also created AMC's Preacher), in which superheroes not only solve crime, but commit it. Civilians rely on the Supes to save them from general world chaos, but there are multiple underlying motives for the superheroes to come to their rescue. When Hughie (Jack Quaid) becomes implicated in a tragedy caused by the Supes, the incident is covered up by government officials, and Billy Butcher (Karl Urban), a rogue civilian, approaches Hughie in an effort to find out why. A pulsing series, The Boys takes the usual superhero trope and turns it on its head, in a visually stunning story where darkness lives inside everyone.
Utopia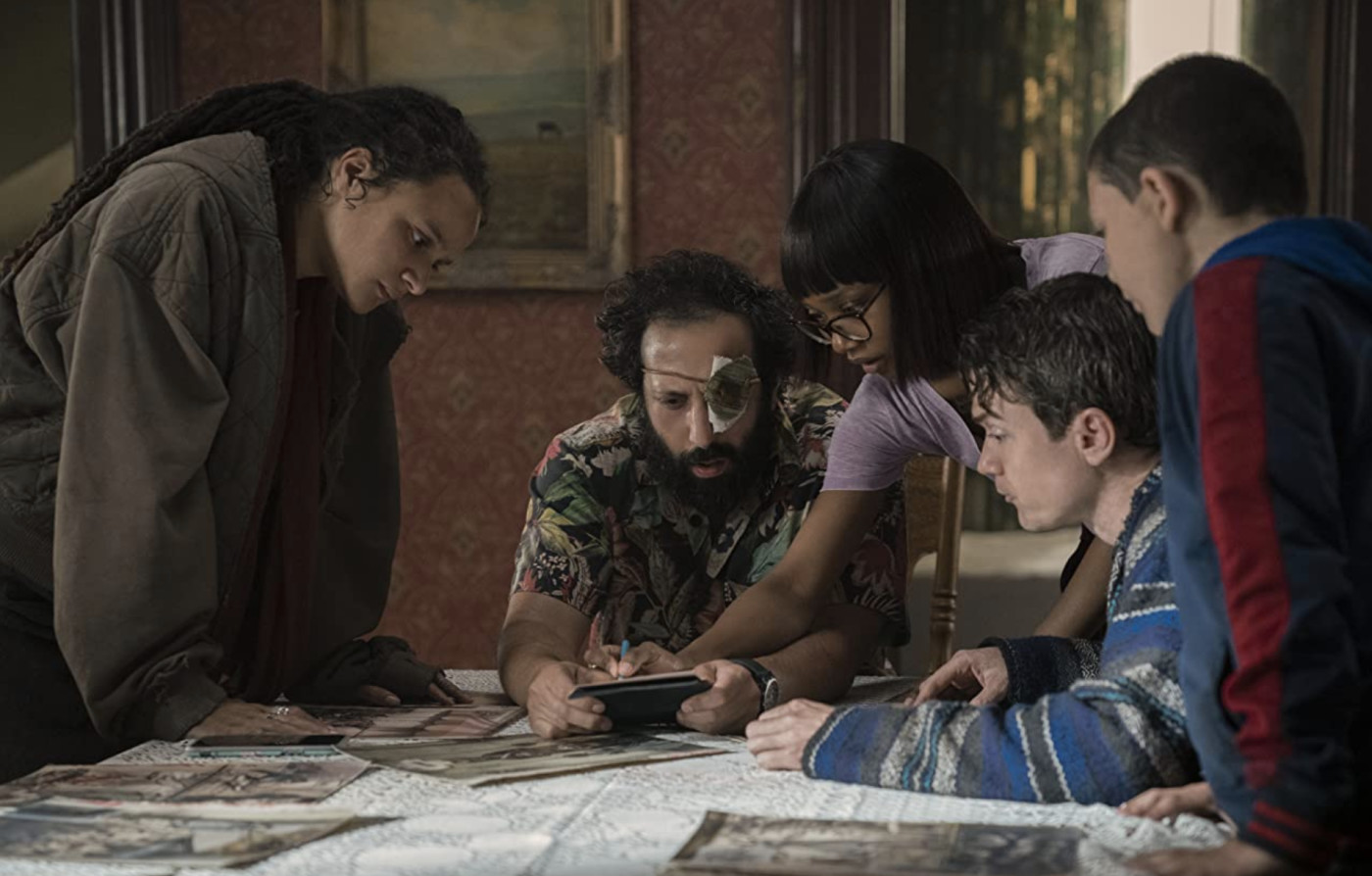 Created By: Gillian Flynn
Cast: Sasha Lane, John Cusack, Desmin Borges, Jessica Rothe
Genre: Drama
Number of Seasons: 1
Rating: TV-MA

Based on the criminally underrated British series of the same name, Utopia tells the now all-too-familiar story of a world in the midst of a pandemic. When a graphic novel long thought nonexistent goes up for auction, five online friends set out to buy it, believing that it could hold key information needed for stopping future blights to mankind. But things don't play out as easily as planned, and our geeky group of five soon finds itself hunted by unknown assailants hellbent on retrieving the book for an unknown boss in order to cover up, yep, you guessed it, some unknown conspiracy. Much like its sibling series The Boys, comic book style permeates both story and visual, allowing for semi-ridiculous elements such as evil geniuses and books that predict the future to take you on a journey minus reason but chock-full of fun.
Tales From the Loop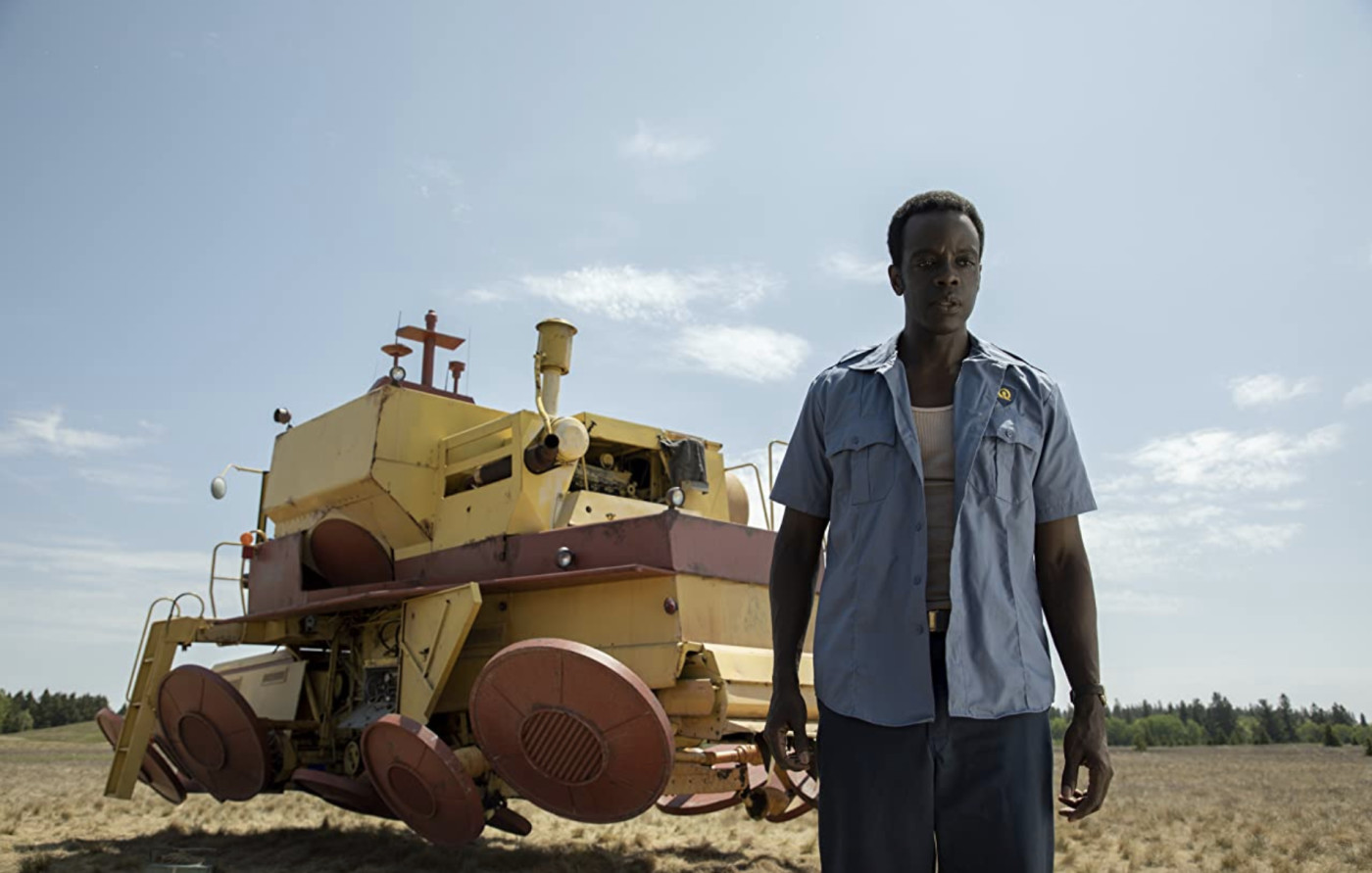 Created By: Nathaniel Halpern
Cast: Daniel Zolghadri, Paul Schneider, Rebecca Hall, Jonathan Pryce
Genre: Sci-Fi
Number of Seasons:
Rating: TV-MA

Based on a futuristic graphic image book from Sweden, Tales From the Loop promises to be anything but ordinary. Set in the fictional town of Mercer, Ohio, home to a top-secret lab facility, it focuses on scientists attempting to give their families some sense of a normal life while simultaneously working to deconstruct the very idea of impossible as it relates to everything. With big budgets and weak stories oversaturating the current sci-fi landscape, Tales From the Loop distinguishes itself with a heavy character and concept focus. Yes, there are still plenty of cool machines and near-magical creations, but the wow factor firmly belongs to the nuanced personal interactions that arise due to its fantastical environment and the theological/moral quandaries anyone would face in a similar situation, yet for some reason no other series seems to possess. Both heartwarming and thought-provoking, Tales From the Loop shuns the idea that sci-fi means choosing pomp over personal, and it's a better show for it.
Jack Ryan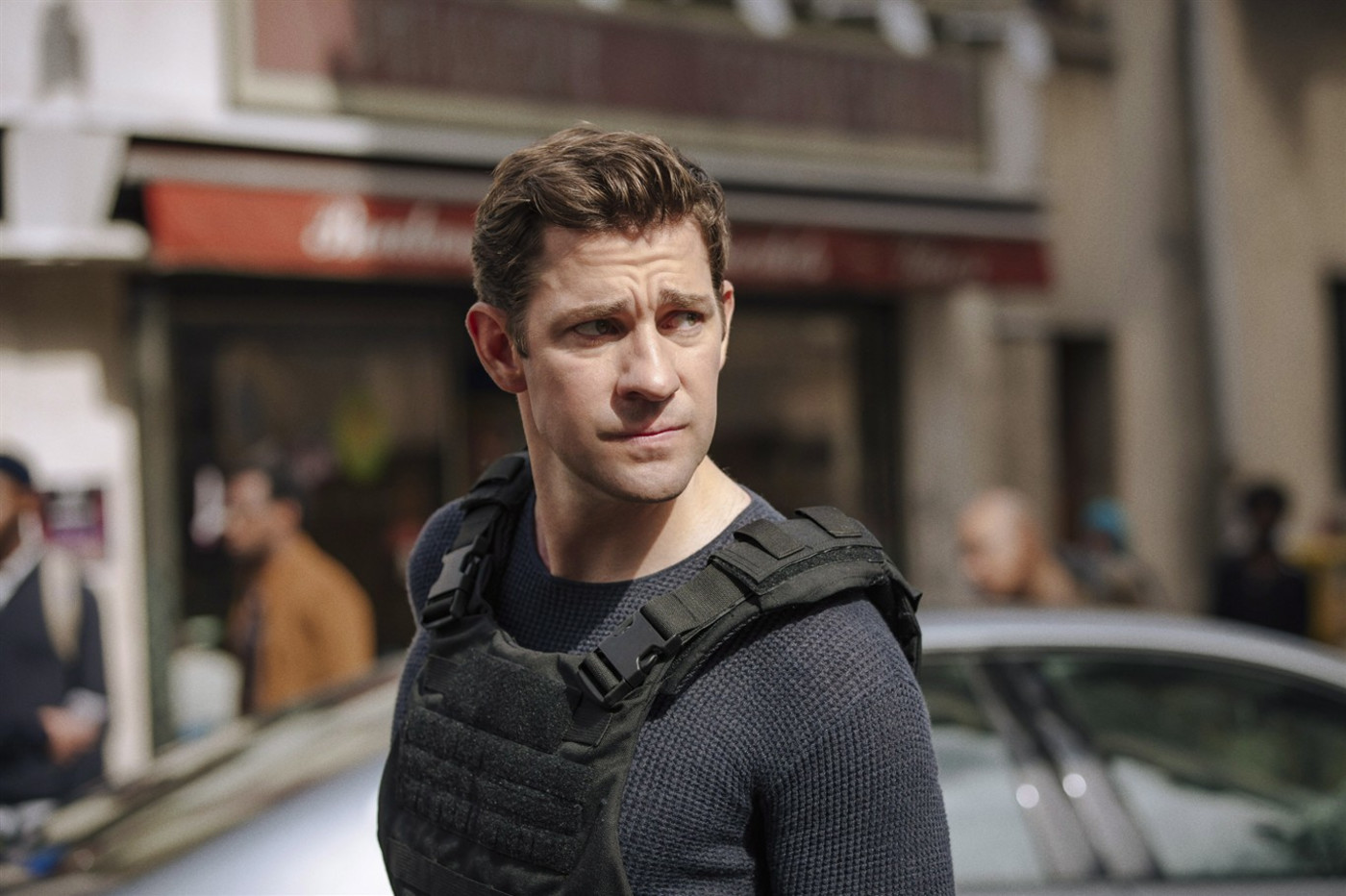 Created By: Carlton Cuse, Graham Roland
Cast: John Krasinski, Wendell Pierce
Genre: Drama, Action
Number of Seasons: 2
Rating: TV-MA
Hands-down one of Amazon's best original series, Jack Ryan also easily claims the title of most enticing spy thriller of the past decade. Based on the endlessly adapted series of Tom Clancy books, this iteration ignores all predecessors in favor of starting anew. Jack Ryan (John Krasinski) works a nine-to-five as a number-crunching financial analyst for the CIA, following the oh-so boring money trail of terrorists and foreign agents. After stumbling upon a big buck anomaly he's dragged out into the field by his mysterious new boss James Greer (Wendell Pierce) where the action he thought he'd left behind in his soldiering years comes back to stab, burn, and shoot him. More dramatically developed than the recently failed big-screen attempt with Chris Pine recent Tom Cruise movies of the same name, and less daunting than the thirty novels, Jack Ryan offers an accessible entry point to anybody looking for a sophisticated story set in the world of international espionage.
The Honeymooners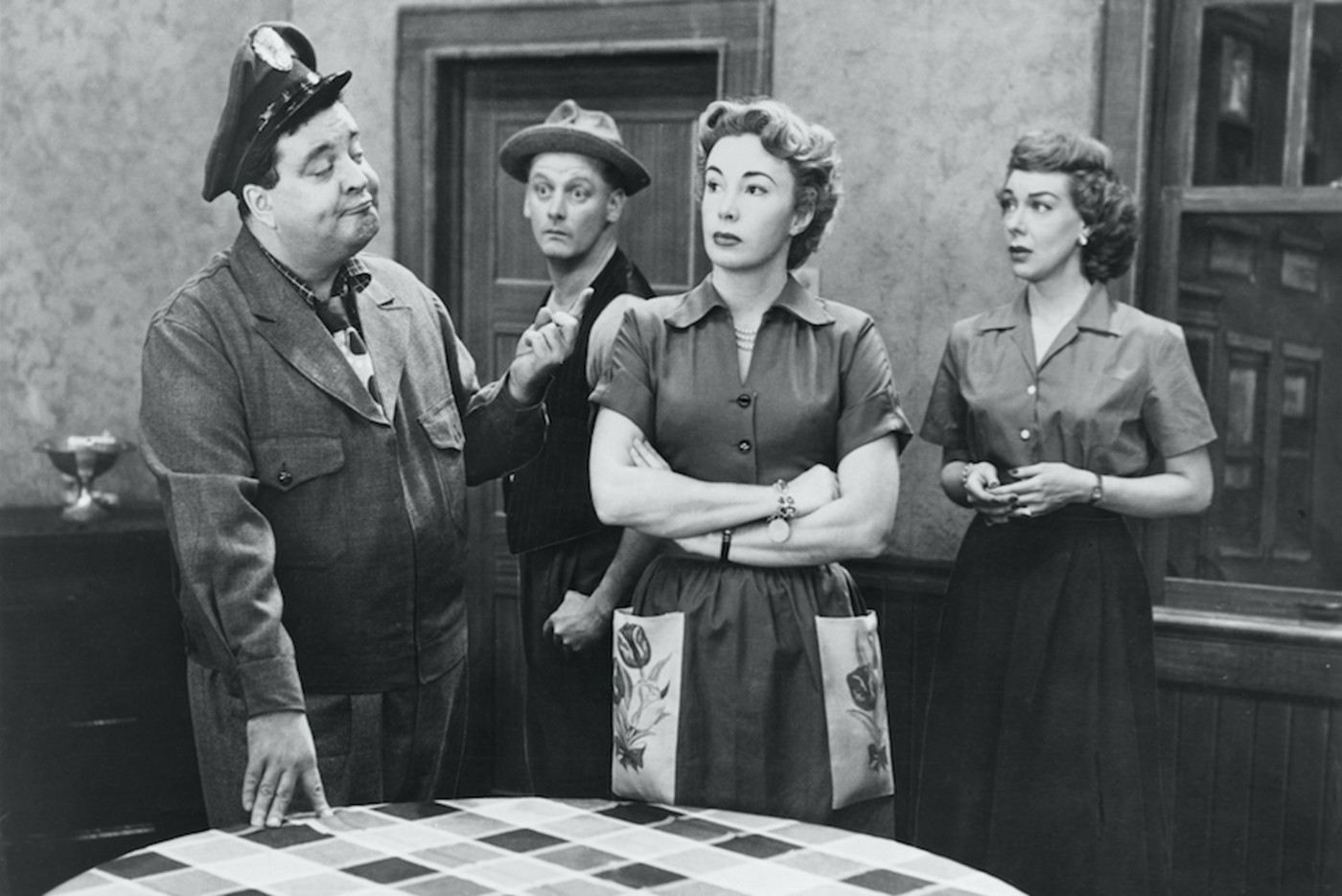 Created By: Jackie Gleason
Cast: Jackie Gleason, Audrey Meadows, Art Carney, Joyce Randolph
Genre: Comedy
Number of Seasons: 4
Rating: TV-PG

Strictly a New Year's Eve offering for decades, The Honeymooners' 39 classic episodes are now available for year-round consumption. Cantankerous bus driver Ralph Kramden (Jackie Gleason) and his wife Alice (Audrey Meadows) eke out a living in Bensonhurst, Brooklyn, often ending up in some small chaos as a result of Ralph's over-the-top ideas for snagging a better life. Ralph's upstairs neighbor Ed Norton (Art Carney) plays the funny-man to his straight creating one of the best duos in history, and his wife Trixie (Joyce Randolph) fleshes out the comedy quadruplet to add a level of intimacy which makes anyone watching feel part of the gang— undeniable chemistry that extended to the audience. The razor-sharp dialogue— often the result of improv—has often been described as lightning in a bottle, and once you've seen it it's not hard to understand why. The Honeymooners remains a one-of-a-kind treat in which the people on the screen enjoy every genuine second as much as those of us watching.
The Missing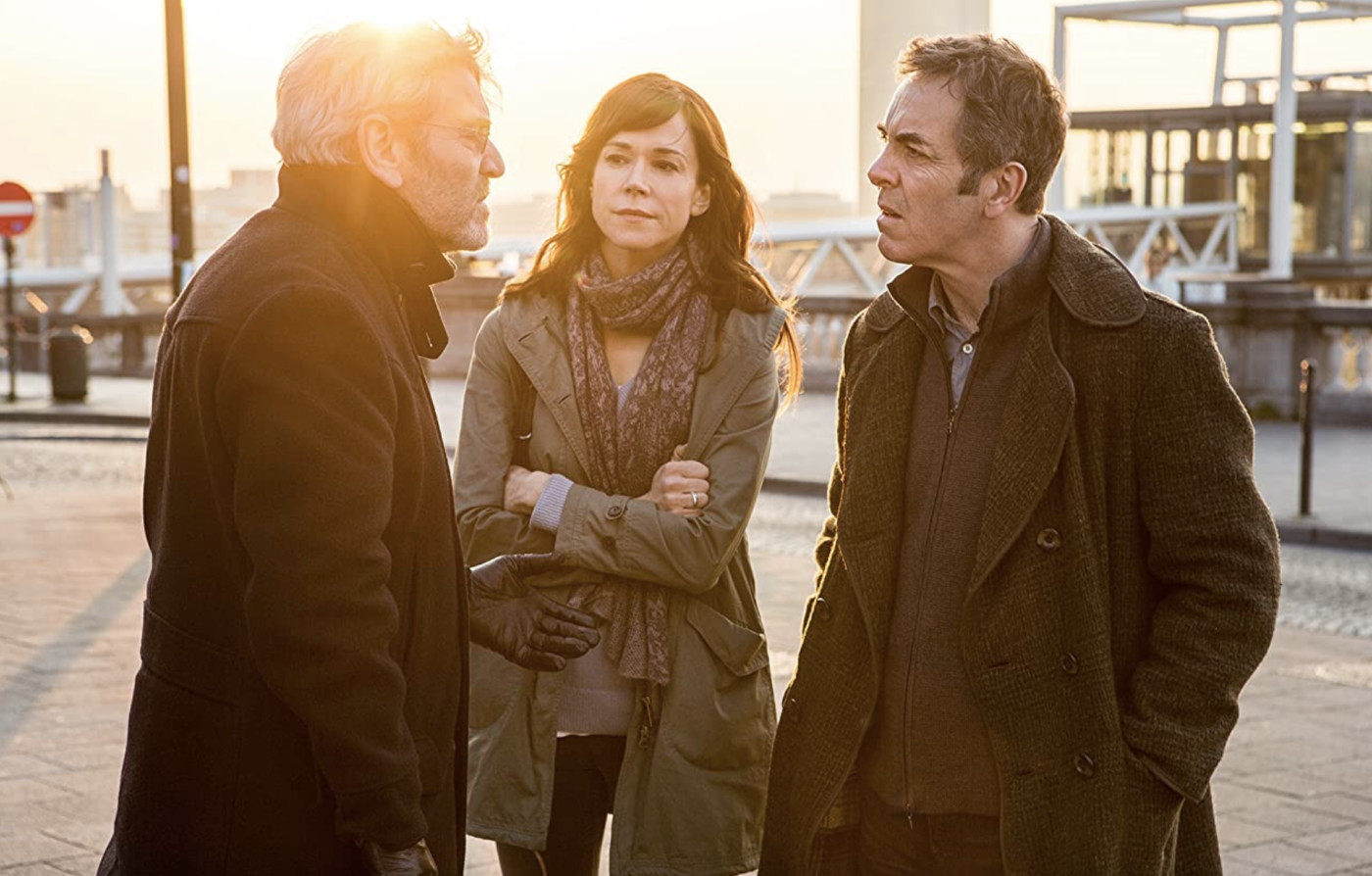 Created By: Harvey and Jack Williams
Cast: James Nesbitt, Frances O'Connor, Tchéky Karyo
Genre: Drama
Number of Seasons: 2
Rating: TV-MA

Another import from the BBC, a channel that holds claim to crafting some of the most captivating crime dramas on tv today, none more so than The Missing. While on vacation in France, Tony (James Nesbitt) and Emily Hughes' (Frances O'Connor) five-year-old son Oliver (Oliver Hunt) is abducted. As the shortcomings of the police become ever more apparent, Tony grows even more desperate, cutting himself off from the outside world and becoming obsessed with his own investigation. Perhaps the most in-depth and realistic examination into what extreme evils can do to good people, The Missing is not for the faint of heart. Relying on masterful emotional manipulation rather than gore or shock, each season plays as its own case ensuring every episode is fluff free and packed full of gut-wrenching clues. Be warned, you will scream, cry, and laugh; and since you're bound to binge this one, you'll probably do it all in one delightfully exhausting afternoon.
Hannibal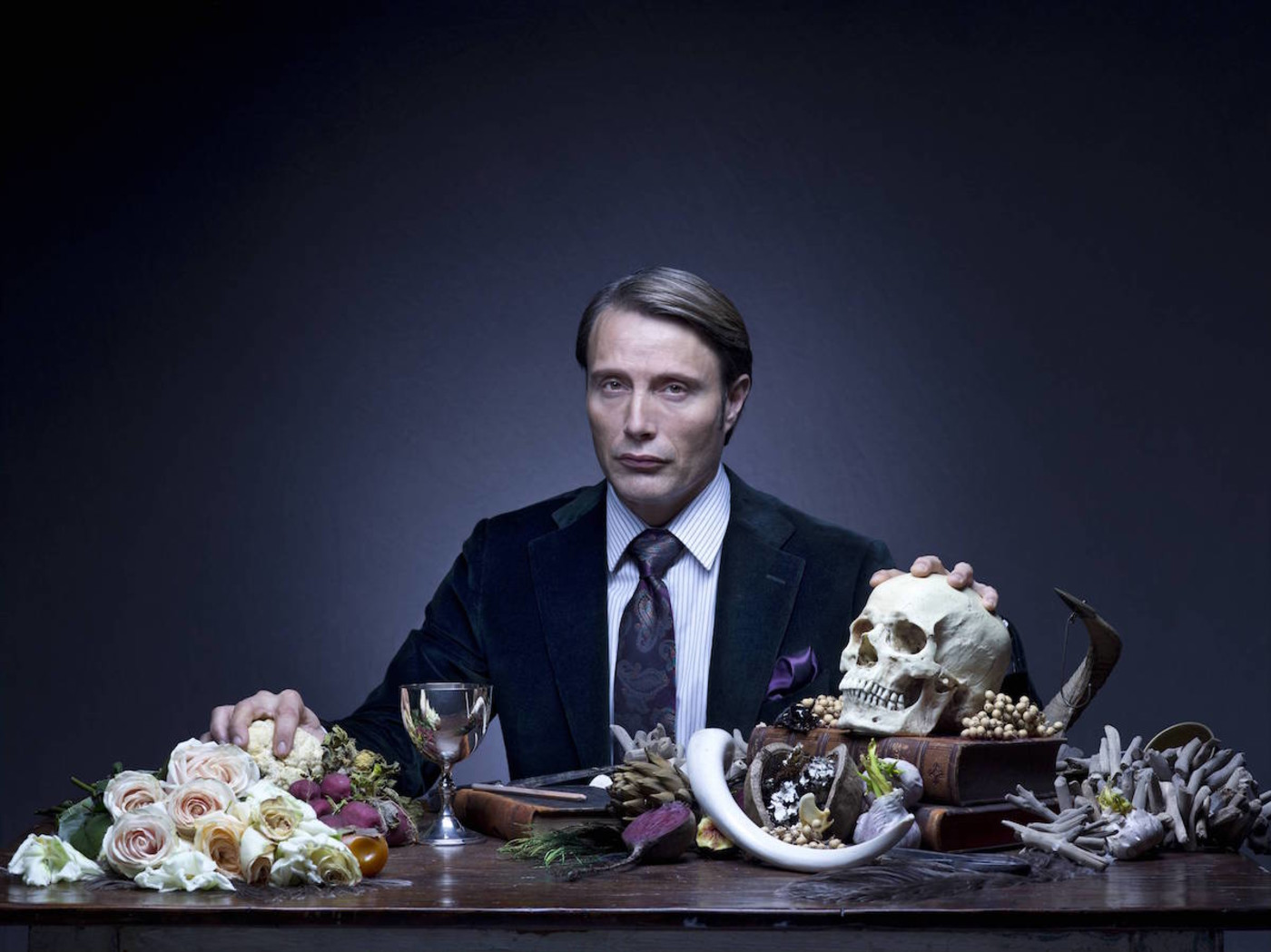 Created By: Bryan Fuller
Cast: Mads Mikkelsen, Hugh Dancy, Laurence Fishburne
Genre: Crime, Drama
Number of Seasons: 3
Rating: TV-MA
Set pre-Silence of The Lambs, this new foray into the world of Hannibal The Cannibal brings with it just the right flavors from Jonathan Demme's iconic film while cooking up its own creative lane to thrive in. Following serial killer Dr. Hannibal Lecter (Mads Mikkelsen), psychologically damaged criminal profiler Will Graham (Hugh Dancy), and head of the FBI's behavioral sciences Jack Crawford (Laurence Fishburne) as they pursue one another in a never-ending chase, exactly who is pursuing who switches and blurs with every episode. As undeniably artistic levels of violence, food-porn (albeit meant to be made from human remains), and plots as intricate as the psyches they're set in get grander with every season, the only regret you'll have after watching all three is that there isn't more to enjoy. Even in a genre as over-saturated as serial killer procedural, Hannibal perfects the cultivated creep factor better than all the rest.
Lost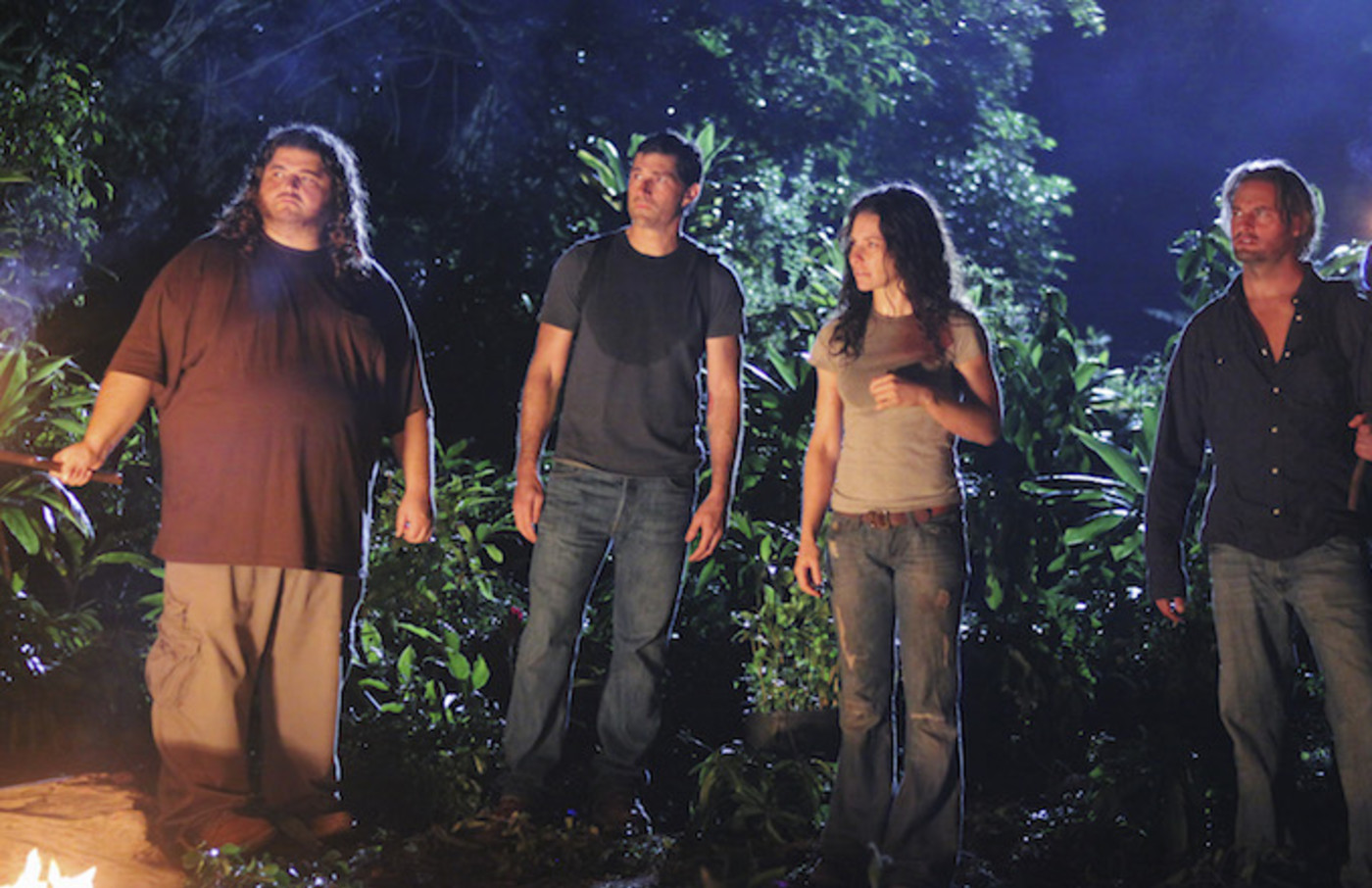 Created By: J. J. Abrams
Cast: Matthew Fox, Evangeline Lilly, Josh Holloway, Terry O'Quin
Genre: Drama, Action
Number of Seasons: 6
Rating: TV-14

Every decade a show transcends the boundaries of its broadcast to become a watercooler phenomenon. In the 2000s, Lost was that phenom. Opening with a plane crash on a seemingly deserted island the survivors must attempt to adapt not only to their new home, but each other. Utilizing flashbacks that delve into their pre-crash backstories, deeply personal stories run the gamut from Korean gangster to acclaimed surgeon offering further insight into the rifts that threaten to tear the group apart. Meanwhile, another danger lurks just under the surface. Literally. The island itself is far from what it seems, using both science and supernatural to pick apart those that remain from Oceanic Flight 815. With nearly all of its 121 episodes ending with a nail-biting cliffhanger, Lost remains not only one of the most addictive shows ever, but also might just be the perfect binge-pick to fill those hours stranded in quarantine.
Hunters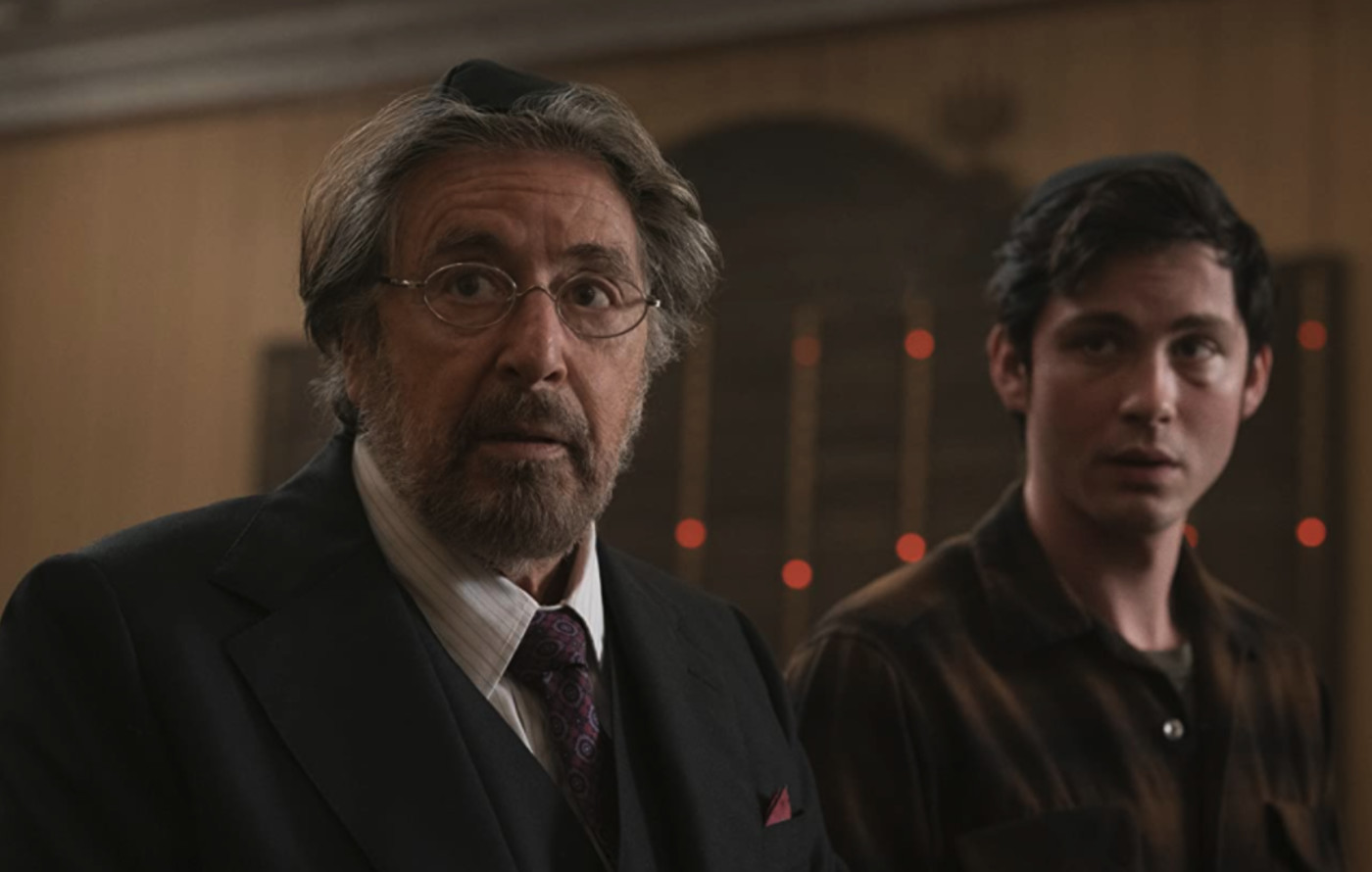 Created By: David Weil
Cast: Al Pacino, Logan Lerman, Jerrika Hinton
Genre: Adventure, Drama
Number of Seasons: 1
Rating: TV-MA

Amazon original series Hunters takes place in New York City, and follows a group of misfit Nazi Hunters hell-bent on destroying prevalent Nazis that made their way to the United States in the 70s. The Nazi Hunters are led by Meyer Offerman (Al Pacino), who has spent decades collecting information on Nazis in order to carefully execute them. The black comedy series, created by David Weil and executive produced by Jordan Peele, is a fictionalized telling of true events, including details about Operation Paperclip–an operation that allowed Nazi scientists and technicians to work for the U.S. government.
The Americans
Created By: Joseph Weisberg
Cast: Keri Russell, Matthew Rhys, Keidrich Sellati
Genre: Drama, Suspense
Number of Seasons: 6
Rating: TV-MA

The Americans is a stunning espionage thriller about a married couple who poses as an '80s-era suburbanite American family by day, while fulfilling their duties as KGB spies at night. Philip (Matthew Rhys) and Elizabeth (Keri Russell) temper their mysterious professional life with their more lighthearted home life, where they raise two children and bake brownies for the neighbors. This storyline sprawls over the course of six remarkable seasons, and as the original premise remains intact, new complications arise to challenge the husband-and-wife spy duo both at work and at home.
Comrade Detective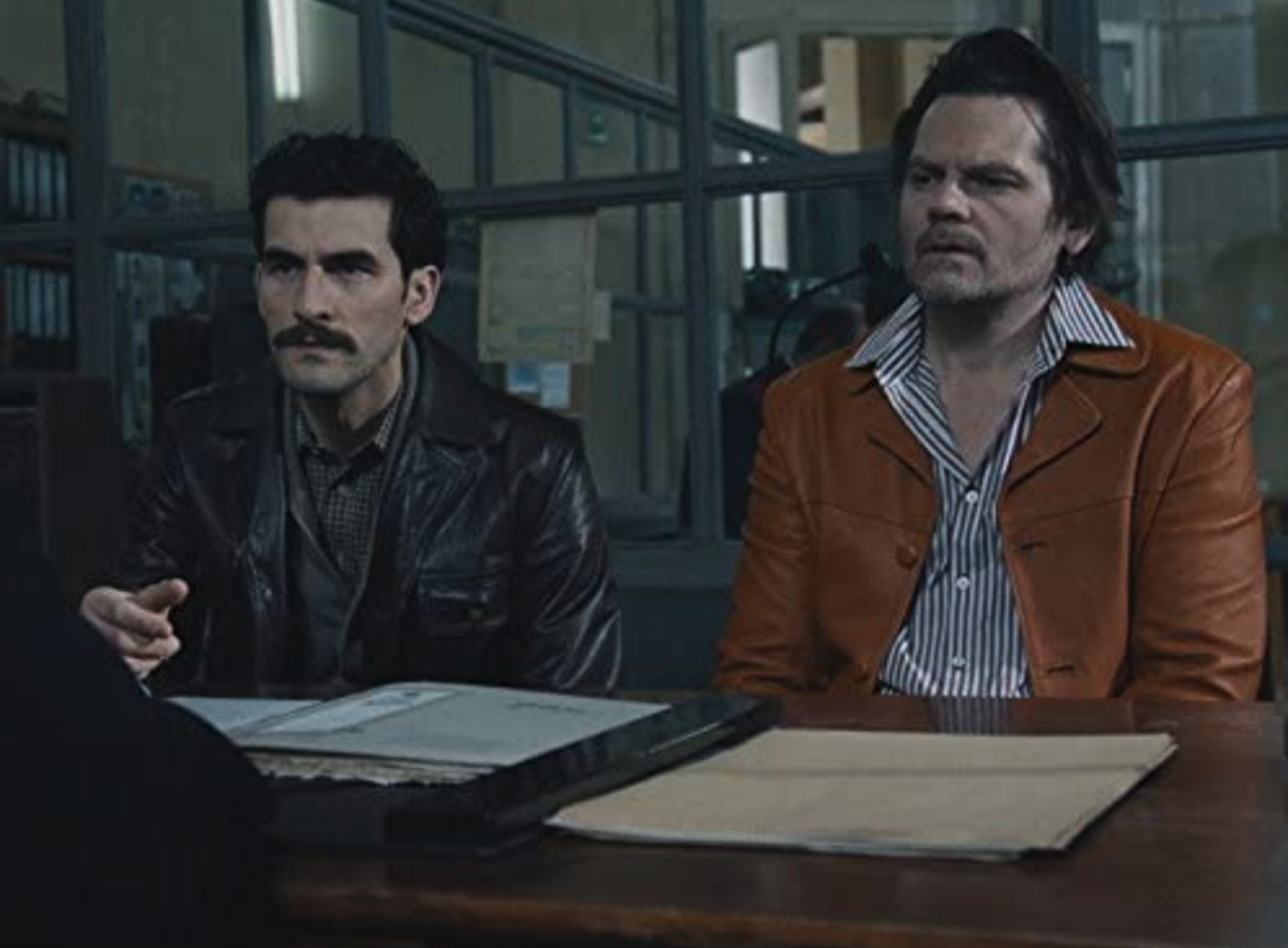 Created By: Brian Gatewood, Alessandro Tanaka
Cast: Channing Tatum, Joseph Gordon-Levitt, Jenny Slate
Genre: Comedy
Number of Seasons: 1
Rating: TV-MA

Comrade Detective was first filmed with all Romanian actors, meant to have the feel and construction of an 80's propaganda film. The dialogue was then dubbed over by English-speaking actors. These moving parts come together to form a cleverly satirical buddy-cop series intended to make us think about politics and propaganda while laughing at capitalism. This smart, original method houses a story within the film, where Detective Anghel (voiced by Channing Tatum) sets out to solve his partner's murder and stumbles across a sinister plan where the U.S. is attempting to infiltrate Romanian society.
The Goode Family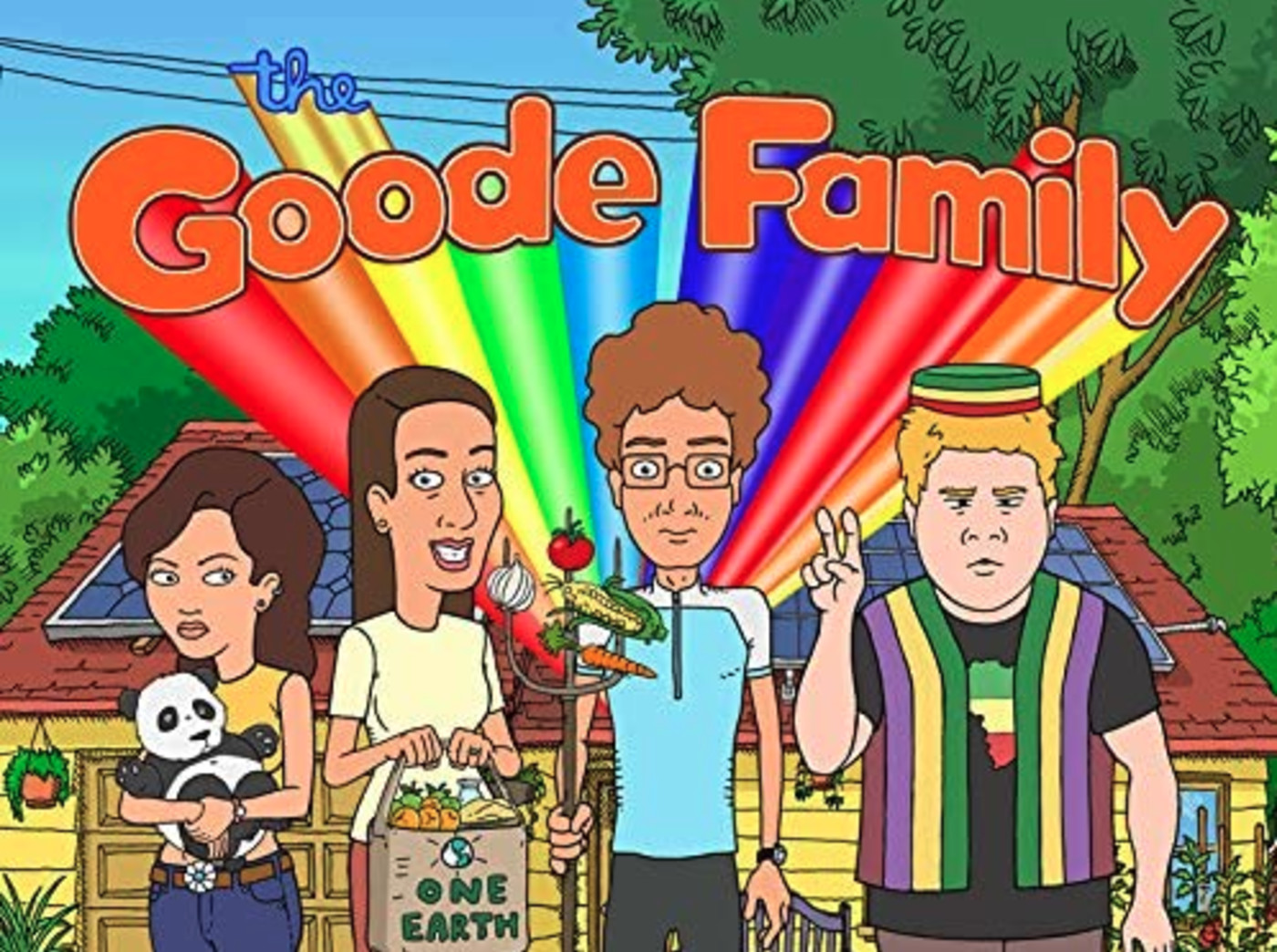 Created By: John Altschuler, Mike Judge, Dave Krinsky
Cast: Mike Judge, Nancy Carell, David Herman, Linda Cardellini
Genre: Comedy, Animated
Number of Seasons: 1
Rating: PG-13

Mike Judge brings King of the Hill-style animation and humor to The Goode Family in a laugh out loud show about a family grappling with political correctness. In the series, the characters attempt to be "good", and end up committing contradictory gaffes that provide a comedic take on society as a whole. The Goode family bumbles through half-attempted activism and green living while sticking to the motto "What Would Al Gore Do?", and the clever writing provides an amusing look at what can go wrong when you're Goode.

Homecoming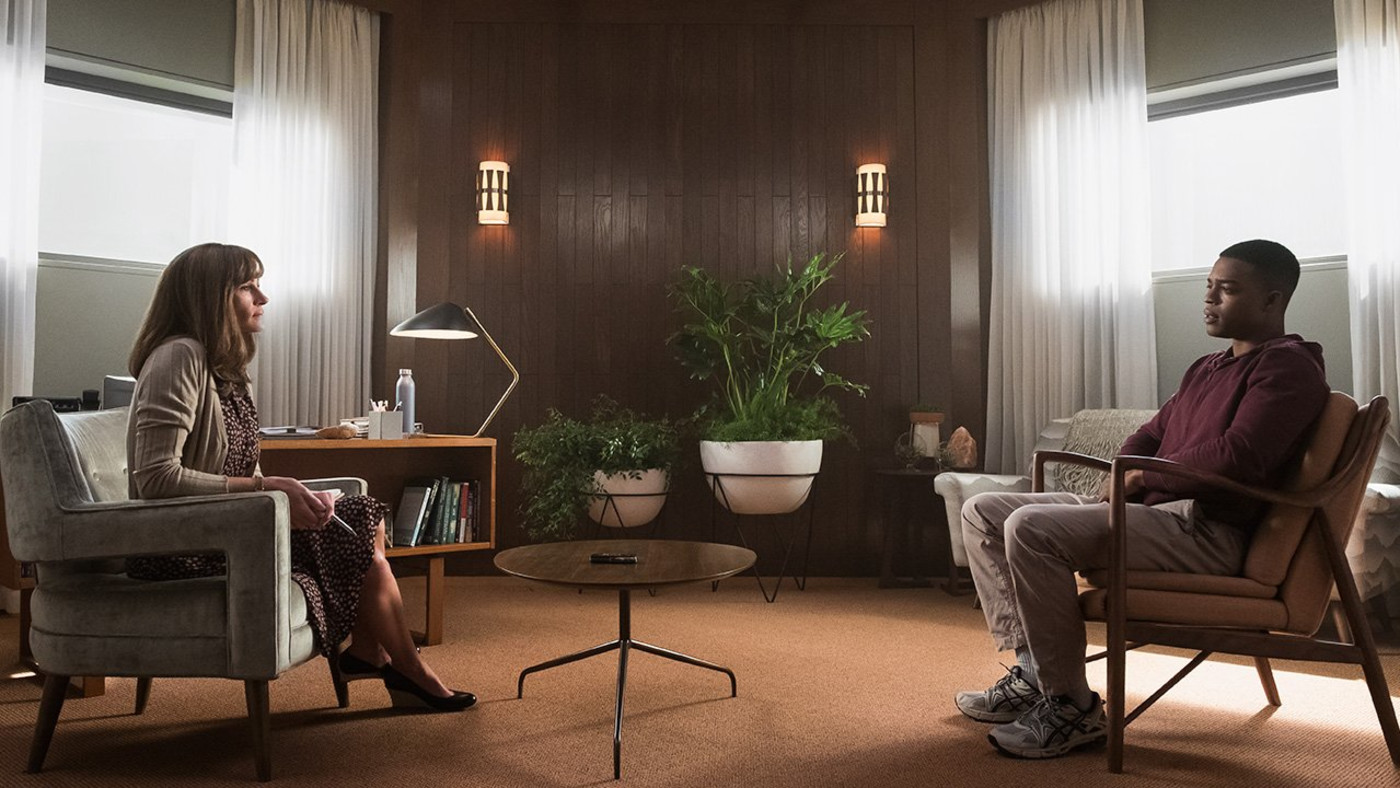 Created By: Micah Bloomberg, Eli Horowitz, Sam Esmail
Cast: Julia Roberts, Bobby Cannavale, Stephan James, Shea Whigham
Genre: Drama
Number of Seasons: 2
Rating: TV-MA
Heidi Bergman is a social worker for Homecoming– a rehabilitation program where soldiers can ease the transition back into civilian life. The inner workings of the program are unclear, and some soldiers become suspicious of what's really going on. Four years later, a Department of Justice employee begins peeking into the program, searching for the truth about the government's intentions behind the facility. This thrilling Amazon original series is created by Sam Esmail, the mastermind behind Mr. Robot. Esmail is an expert at weaving a dramatic, spine-chilling web for us to get tangled up in, and Homecoming is no exception.
Enlightened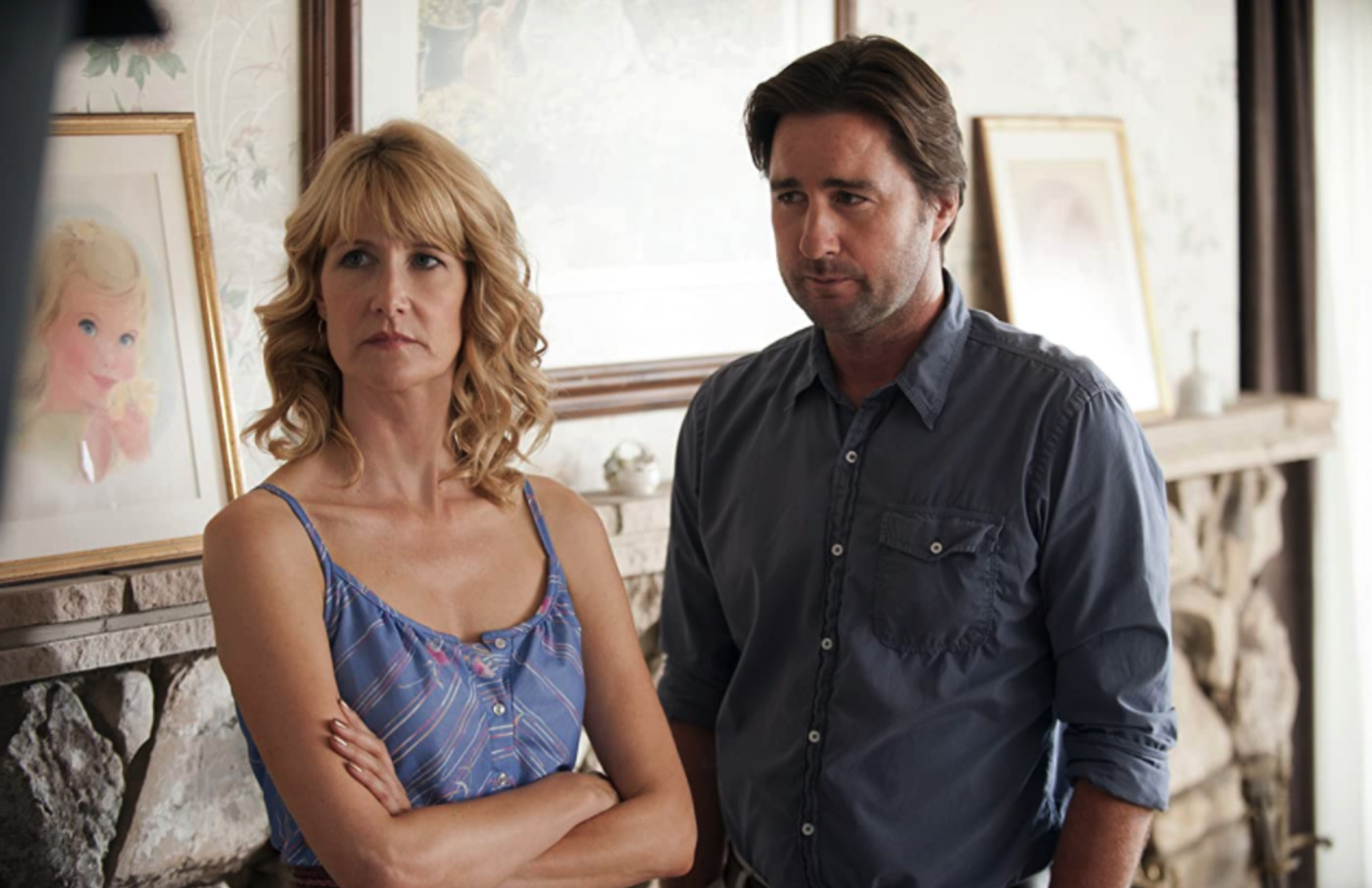 Created By: Lauran Dern, Mike White
Cast: Laura Dern, Luke Wilson, Diane Ladd
Genre: Comedy, Drama
Number of Seasons: 2
Rating: TV-MA

After having a nervous breakdown at work, Amy Jellico (Laura Dern) goes to a clinic to clear her mind. She returns to her old job armed with a chronically hopeful outlook on life, but drama crops up at every turn. When Amy discovers that the company she works for is corrupt, she sets out on a mission to expose their immoral inner workings to an L.A. Times reporter. Amy Jellico speaks to everyone's inner frustration, and her chaotic approach to fixing problems is a funny and endearing story about the reinvention of self. Dern co-produced the series with Mike White and earned a Golden Globe for her knockout performance that implores all of us to examine our agency to change, grow and enlighten.
Undone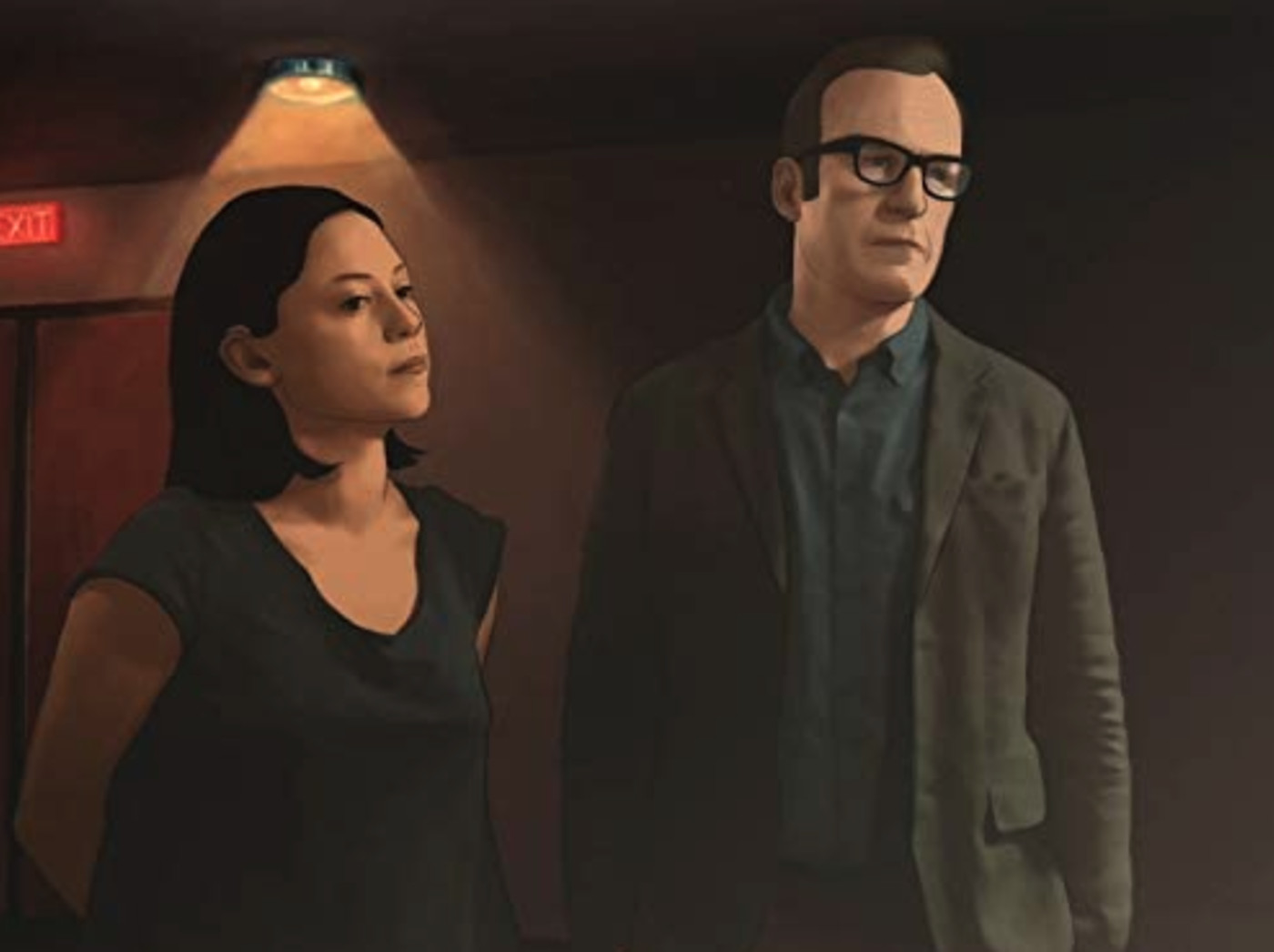 Created By: Raphael Bob-Waksberg, Kate Purdy
Cast: Rosa Salazar, Angelique Cabral, Bob Odenkirk
Genre: Animation, Drama
Number of Seasons: 2
Rating: TV-MA

Alma (Rosa Salazar) is a wisecracking, cynical prankster who feels overwhelmed by the notion of living a mundane, cookie cutter life. After a near-fatal car accident, Alma's reality becomes suspended in time, and she's left to piece together the details of her past and present. In this Amazon original series, Alma undertakes a journey with her deceased father (Bob Odenkirk) to pinpoint the details surrounding his death. Undone is a binge-worthy adult animation that offers a poignant and surreal view of millennial angst with a perfect blend of comedy, drama and fantasy.
A Different World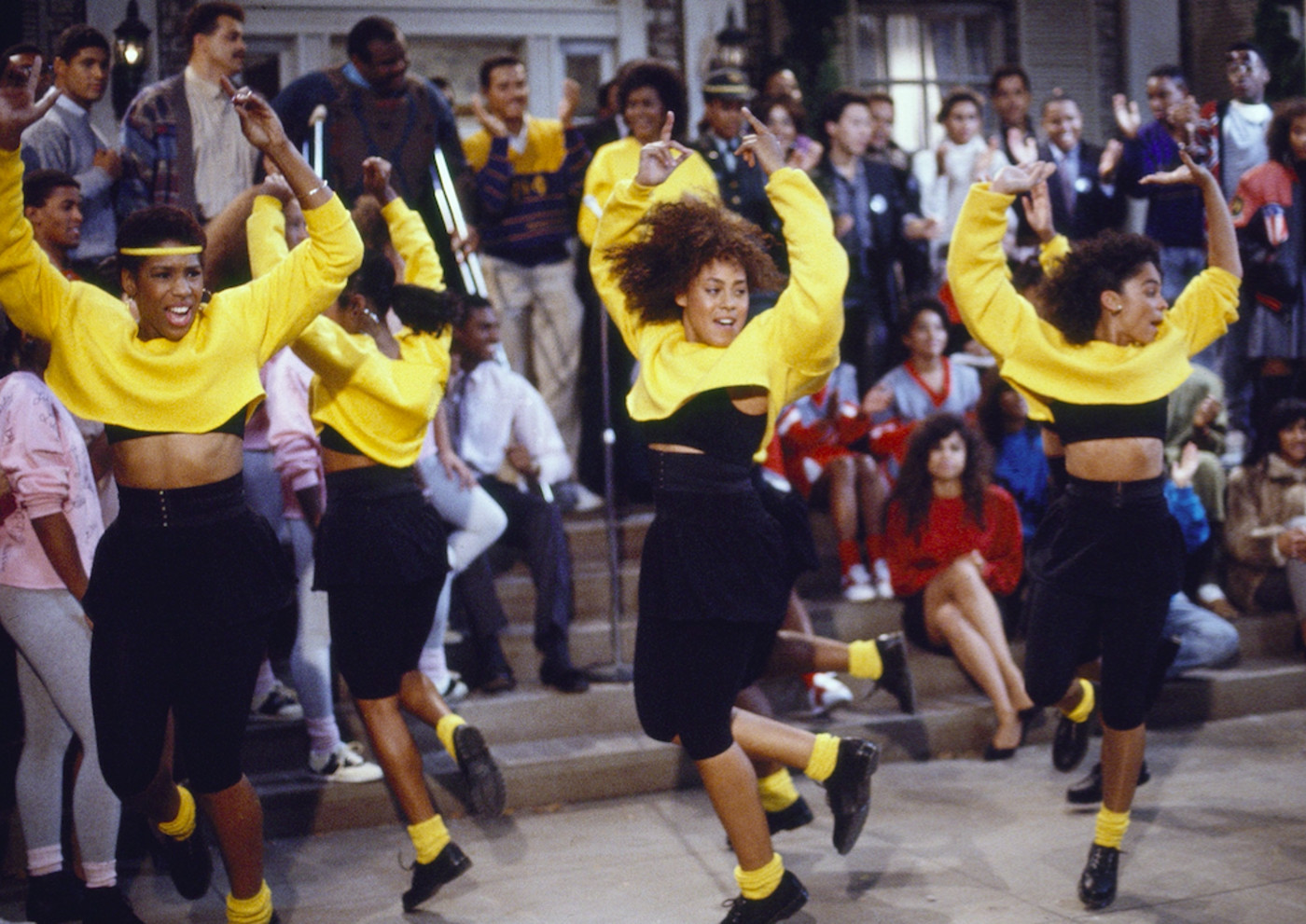 Created By: Bill Cosby
Cast: Lisa Bonet, Jasmine Guy, Kadeem Hardison, Dawnn Lewis, Darryl M. Bell
Genre: Comedy
Number of Seasons: 6
Rating: TV-PG

This Cosby Show spin-off begins with Denise Huxtable (Lisa Bonet) going through the typical trials and tribulations of college life at Hillman, a historically black college. Though some of the topics that arise are light-hearted, A Different World doesn't hesitate to include conversations about race relations and other social issues happening at the time. The show depicts black life in multi-faceted experiences, bringing characters from different backgrounds together and drawing from their different lives to make a well-rounded show. Though Lisa Bonet leaves the show after the first season, Jasmine Guy continues her role as Whitley Gilbert, and pivots to being the star of the sitcom without missing a beat.
Fleabag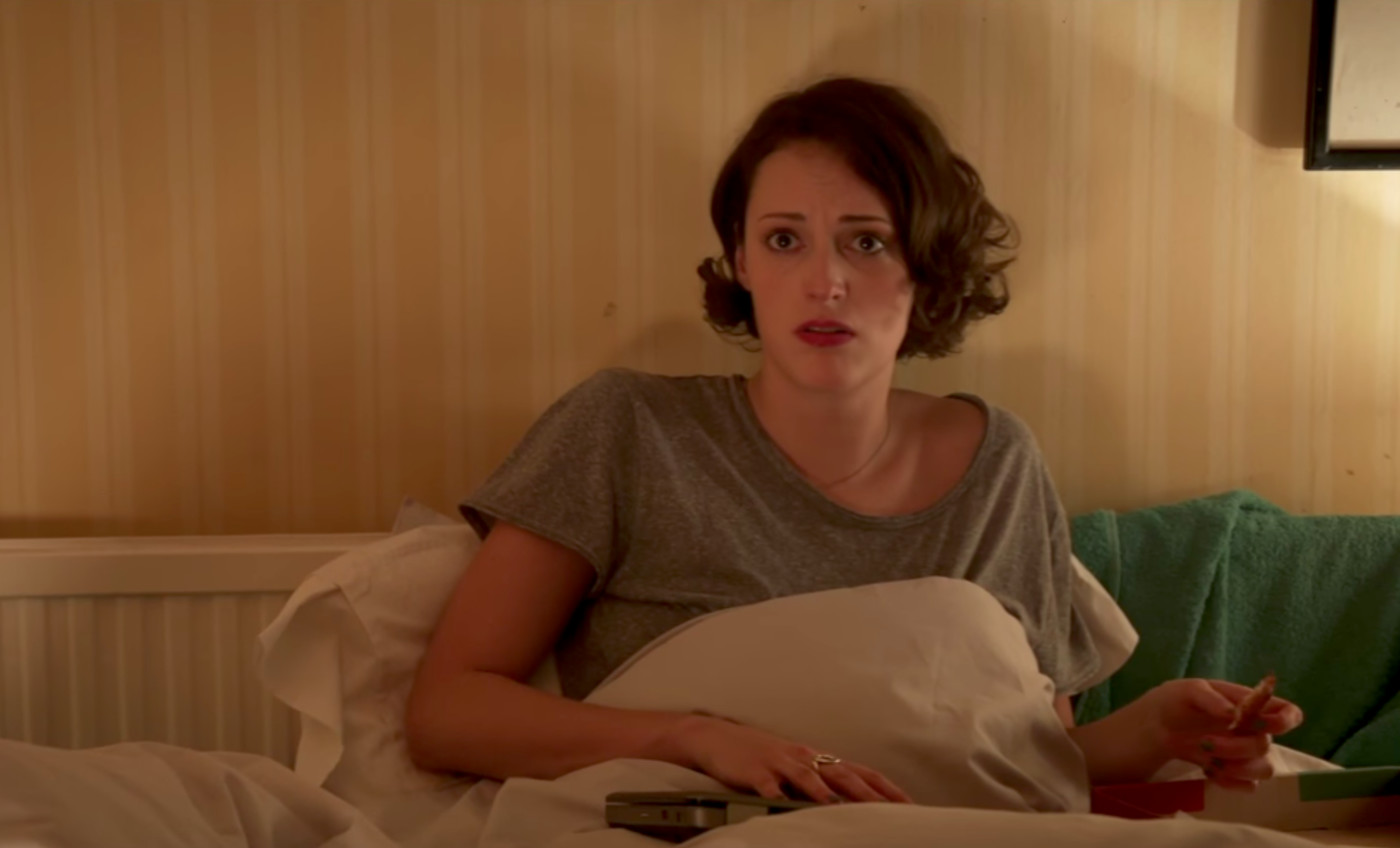 Created By: Pheobe Waller-Bridge
Cast: Phoebe Waller-Bridge, Sian Clifford, Olivia Colman, Brett Gelman, Jenny Rainsford
Genre: Comedy
Number of Seasons: 2
Rating: TV-MA

Fleabag is a series created by Phoebe Waller-Bridge, who also stars as the titular character. Waller-Bridge has won three Emmys for the series, including Outstanding Comedy Series, Outstanding Writing in a Comedy Series, and Outstanding Lead Actress in a Comedy Series. In the show, Fleabag deals with grief after the death of her best friend Boo (Jenny Rainsford), and a multitude of other stressful events and people in her life, not the least of which are her own habits. She has a café in London, an on-and-off relationship, and a tense relationship with her godmother (Olivia Colman). Fleabag uses dry humor in response to the sometimes-brutal realities of her life, and retreats to sexual gratification to cope with conflict. Through the series, Fleabag has candid side conversations with the viewer, often breaking the fourth wall, which lends an intimate narration to the events taking place. Fleabag, which started off as a one-woman play assembled from stand-up comedy night bits, is a dry-witted drama worth binge watching.
Mr. Robot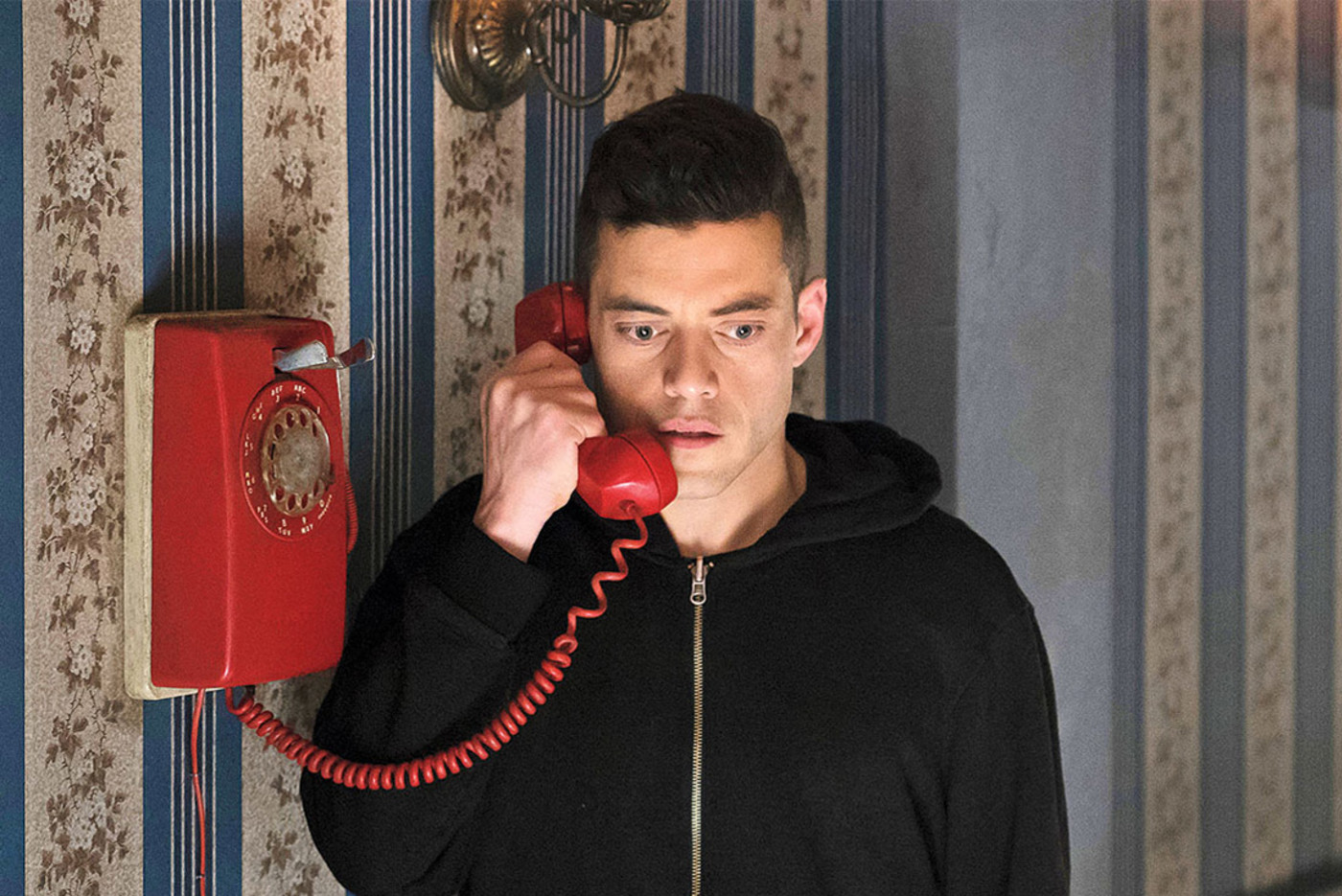 Created By: Sam Esmail
Starring: Rami Malek, Christian Slater, Carly Chaikin, Portia Doubleday
Genre: Drama
Number of Seasons: 4
Rating: TV-MA

This Golden Globe-winning series is narrated by Elliot Alderson (Rami Malek), a depressed hacker committed to wiping out consumer debt from major corporations. Elliot, who as a cybersecurity engineer, hacks the data of people around him in attempts to get to know them, because his social anxiety prevents him from doing so in an authentic way. He is soon recruited by Mr. Robot (Christian Slater) to complete a series of missions in which the line between reality and figments of his imagination becomes blurred. Mr. Robot was written and directed by Sam Esmail, who remarked that some of the inspiration behind the series derives from being an immigrant and feeling distant while immersed in American culture.
One Mississippi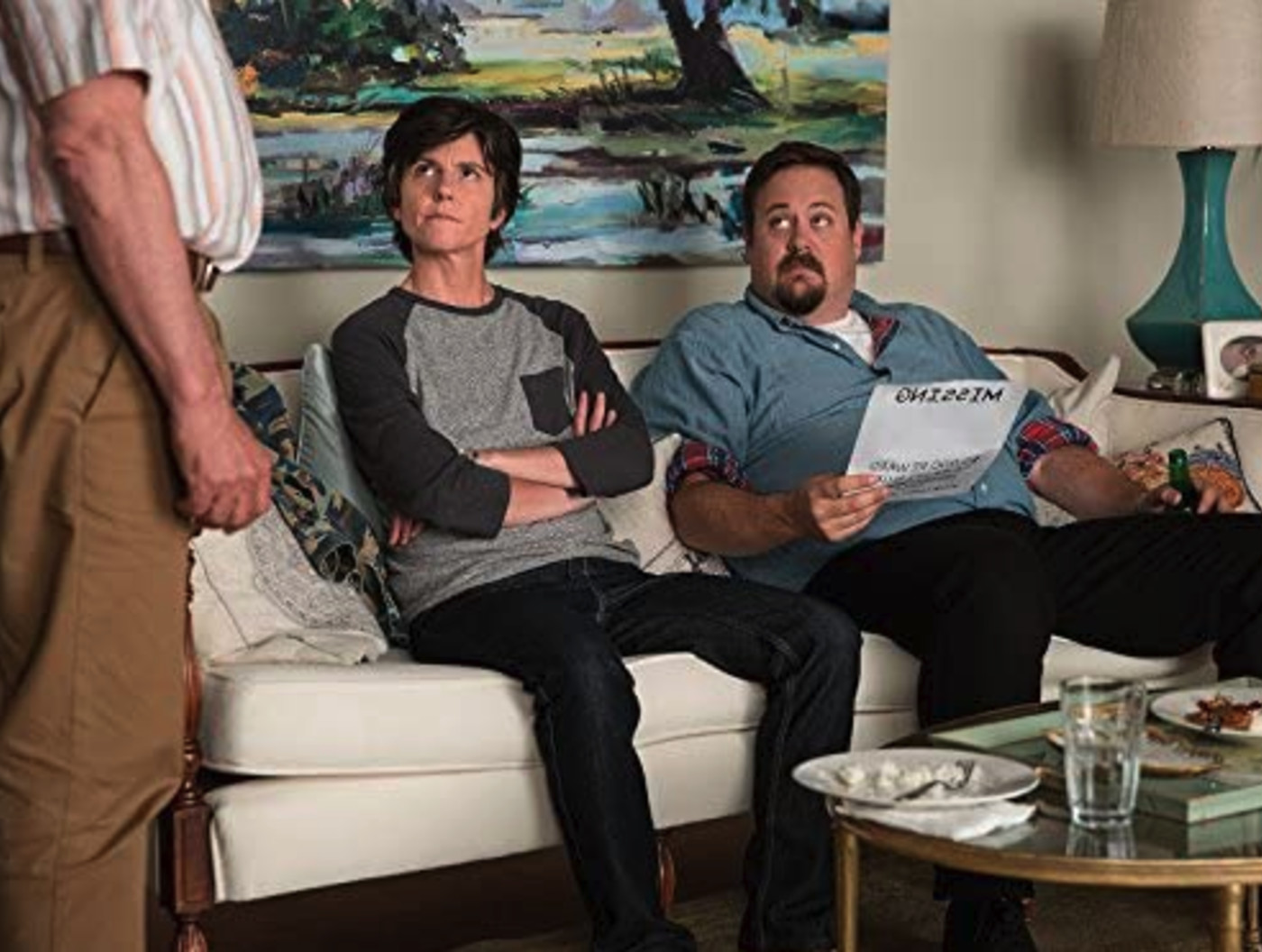 Created By: Diablo Cody, Tig Notaro
Cast: Tig Notaro, Stephanie Allynne, John Rothman, Noah Harpster
Genre: Drama, Comedy
Number of Seasons: 2
Rating: TV-MA

Tig Bavaro (Tig Notaro) travels back to her Mississippi hometown to see her mother taken off of life support. Struggling with her own health, Tig grieves the loss while listening to those closest to her describe what they loved most about her late mother, and eventually decides to move in with her stepfather Bill (John Rothman) and her brother (Noah Harpster) and stay for an indefinite period of time. This leads to a series of revelations that force Tig to deal with aspects of her mother's life that she previously knew nothing about. In this tear-jerking Amazon original series, Tig experiences the range of emotions that come with the unique grief of losing a parent, and learns to embrace her roots.
The Sopranos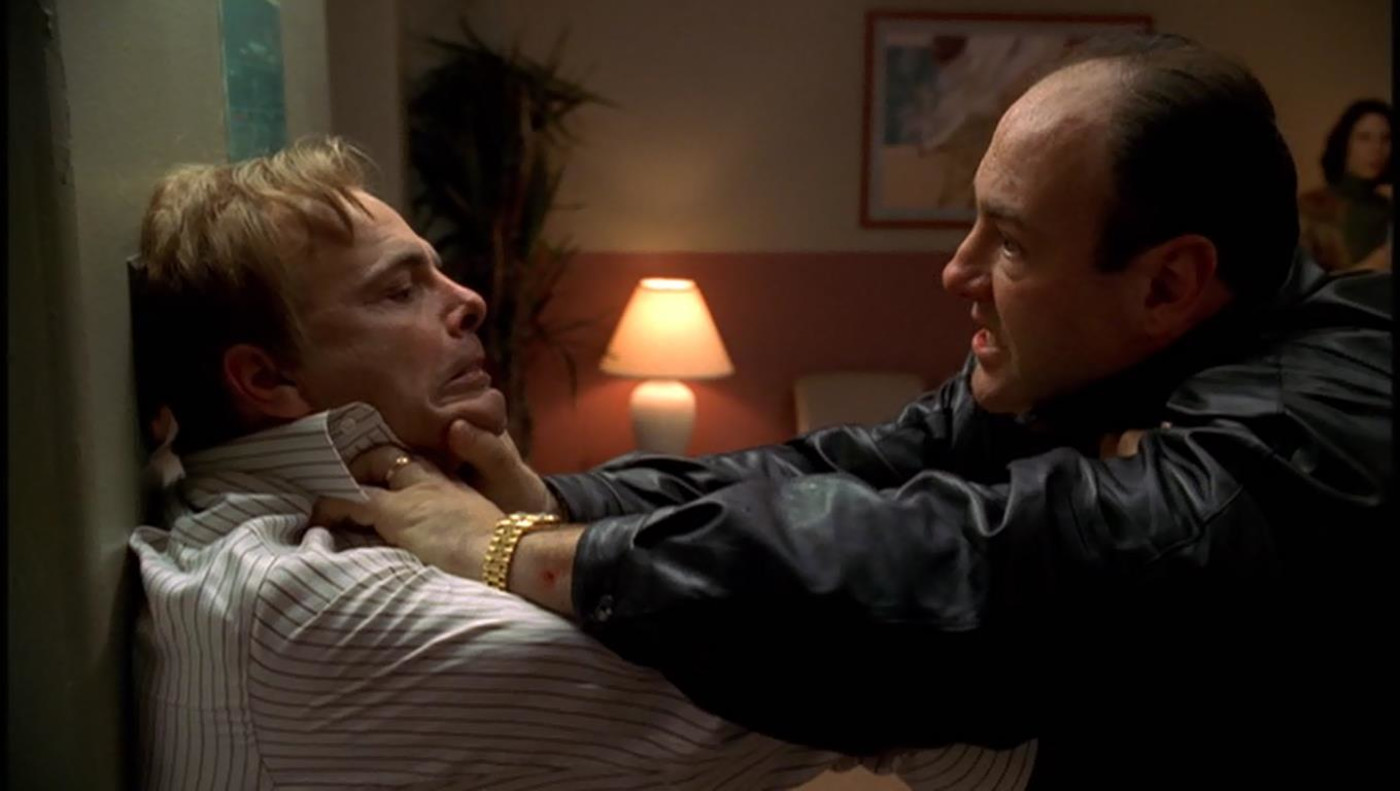 Created By: David Chase
Cast: James Gandolfini, Edie Falco, Michael Imperioli, Lorraine Bracco
Genre: Drama
Number of Seasons: 6
Rating: TV-MA

The Sopranos has experienced a resurgence in viewers lately, and it's easy to see why. The series opens with Italian mob boss Tony Soprano (James Gandolfini), who recently suffered a panic attack due to "work-related stress," in his therapist, Dr. Melfi's (Lorraine Bracco) office. In this Emmy-winning crime drama, Tony's power struggles with business associates and family lead to varying levels of conflict that land him back in Dr. Melfi's office. While The Sopranos shares plot points (and cast members) with other mob-related dramas, the unique character development and carefully executed storyline have cemented the series as one of the best of all time.
Sex and the City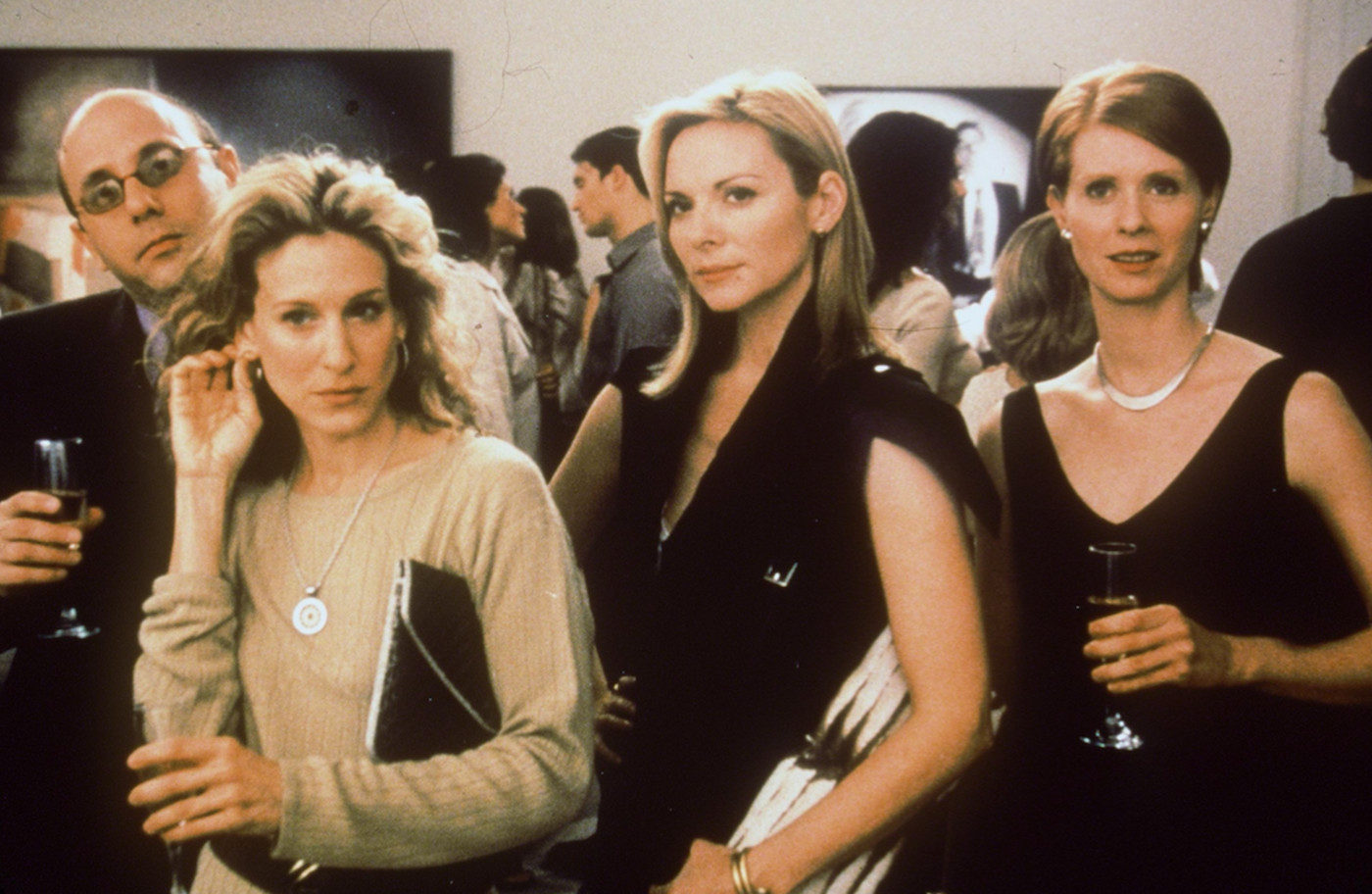 Created By: Darren Star
Cast: Sarah Jessica Parker, Kristin Davis, Cynthia Nixon, Kim Cattrall
Genre: Comedy
Number of Seasons: 6
Rating: TV-MA

Carrie Bradshaw (Sarah Jessica Parker) is a writer living in New York City. Sex and the City, her weekly column in The New York Star, illustrates the peaks and pitfalls of what she learns from dating, and of course, sex. Thankfully, Carrie has her friends—Charlotte York (Kristin Davis), a successful gallery curator; Miranda Hobbes (Cynthia Nixon), a no-nonsense attorney; Samantha Jones (Kim Cattrall), who works in PR—through it all. The series watches the four women as they take different approaches to their love lives and have honest, hilarious conversations about their sexual encounters. Not only is Sex and the City's confessional style unrivaled, but Patricia Field's costume design was also unmatched. Despite the series' end in 2004, Sex and the City continues to garner attention from millennials, even sparking Instagram accounts dedicated to keeping the culture alive.