This article is in slides so use the link if you want to read about all of them. For me, #1 on the list is the one I want to see so am posting its description below. You'll still have to click thru for the trailer OR just watch "I Care a Lot" as you simply can't go wrong with Rosamund Pike, Dianne Wiest, and Peter Dinklage.
You Have 10 New Netflix Treats To Binge This Weekend — Here's What's Worth Watching
ARIANA ROMERO LAST UPDATED FEBRUARY 19, 2021, 7:00 AM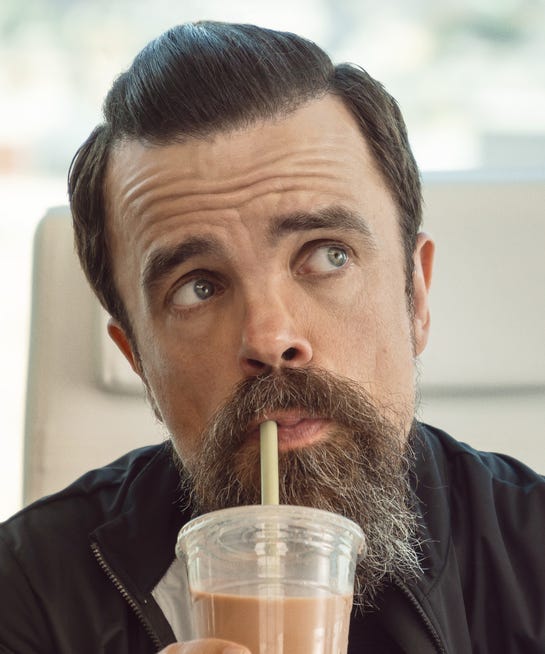 PHOTO: COURTESY OF NETFLIX.Last week, Netflix wanted you to watch one new movie: To All the Boys: Always and Forever. The final chapter of the YA rom-com series was all over Instagram, Twitter, and your Netflix home screen. This week, expect for things to be a little bit different. Instead of a  mega-blockbuster series or highly-anticipated film franchise,  expect a myriad of new hyper-specific projects for every streaming palette. If you're someone into awards-nominated movies (and blunt bob cuts), there's I Care a Lot, starring Rosamund Pike, which premieres Friday, February 19. For those who like a thriller but want it to be a little spookier, Netflix is serving up British series Behind Her Eyes. Survivalist and adrenaline lovers can control Bear Grylls in Animals on the Loose, while network comedies can find their preferred vibe in The Crew. These are all the new Netflix offerings broken down by plot, genre, and whether you should watch something immediately or skip for now. Keep reading for the lowdown on all of these Netflix treats, including their trailers.
I Care a Lot
What is it?: One of the coolest movie posters of 2021. Something you'll look at very differently in the wake of Framing Britney Spears. A black comedy thriller.
What is it about?: Reminding you just how well Rosamund Pike plays ice cold. In I Care a Lot, the Gone Girl star plays Marla Grayson, a professional legal guardian and complete scammer. Marla, with help from her girlfriend Fran (Eiza González), gains conservatorship over elderly clients, forces them into a home, and then drains their life savings into her own pockets. This foolproof plan hits a snag when seemingly harmless old lady Jennifer Peterson (Dianne Wiest) ends up in Marla's "care."
Unbeknownst to Marla, having Jennifer as a mark has put her directly in the crosshairs of Roman Lunyov (Peter Dinklage, in one of his first major post-Thrones roles), a drug kingpin. Mindy Project dreamboat — and Birds of Prey nightmare — Chris Messina also appears.
See or skip?: See… if you don't require pesky themes like morality for your movies. In a fight between a professional grifter of sweet old ladies and a murderous manipulative crime boss, there aren't a lot of people to root for in I Care a Lot. That's the fun of it.