I've been posting a lot of items streaming on Netflix.. This list features other platforms as well.
https://www.buzzfeed.com/laurengarafano/shows-and-movies-like-the-queens-gambit
16 Underrated Shows And Movies You'll Love Too
Or you could just rewatch all of The Queen's Gambit 20 more times.by Lauren Garafano
1. Emma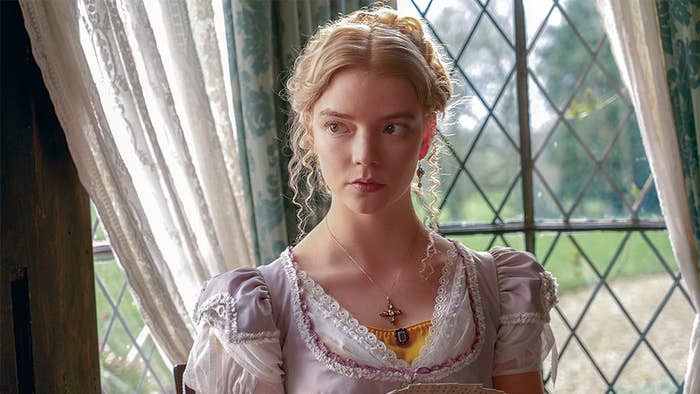 Anya Taylor-Joy, who plays Beth in The Queen's Gambit, stars in the titular role in this remake of Jane Austen's historically whimsical tale, Emma. The film follows Emma Woodhouse as she uses her matchmaking skills to help those around her, when in actuality, she really just causes a bunch of chaos. This remake is fun, fresh, and a pure delight. If you fell in love with Anya's performance in The Queen's Gambit, get ready to fall in love all over again.
Where to watch: HBO Max
2. Godless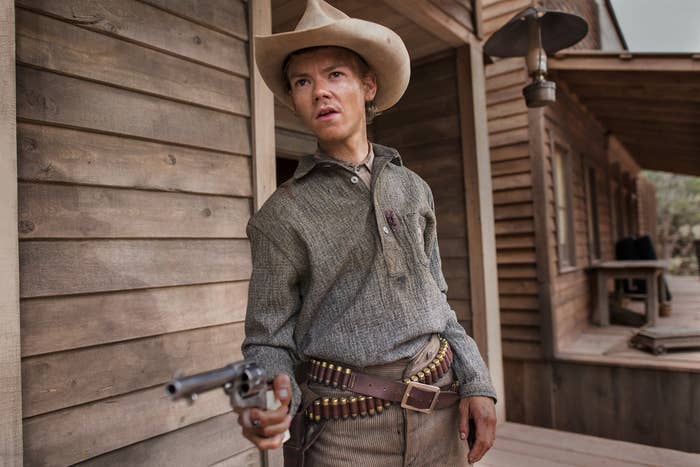 Godless is a miniseries that revolves around an 1880s town in New Mexico called La Belle that's governed mainly by women, after a mining accident killed most of the town's male population. Meanwhile, known outlaw Frank Griffin is on the hunt to get revenge on one of his men, Roy Goode. After Roy seeks refuge in La Belle, chaos erupts between the women of La Belle and Frank Griffin. Thomas Brodie-Sangster (who plays Benny in The Queen's Gambit) also stars as Whitey Winn, the town's young deputy, who fights in the battle alongside the women of La Belle. The bottom line is: If you're into strong, powerful women who know what they want AND falling in love with Thomas Brodie-Sangster, this show is for you.
Where to watch: Netflix
3. Queen of Katwe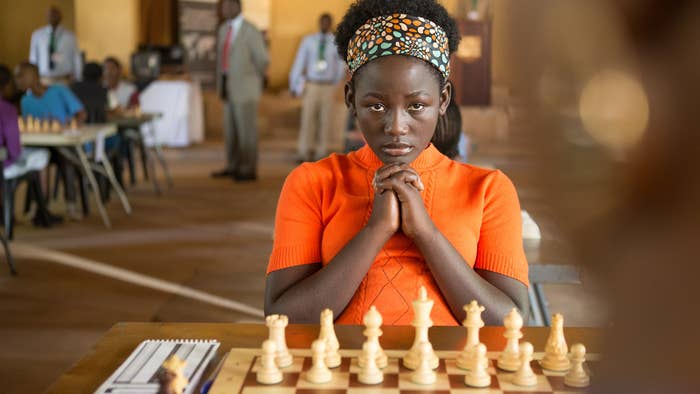 Lupita Nyong'o and David Oyelowo star in this biographical drama about a Ugandan girl named Phiona Mutesi whose life changed drastically after learning to play chess. After learning the game, she becomes a top player and wins competition after competition, earning a brand-new life for herself. This movie is heartwarming and wholesome in all the best ways. I promise you'll find yourself rooting for Phiona the second the movie begins.
Where to watch: Disney+
4. The Devil All the Time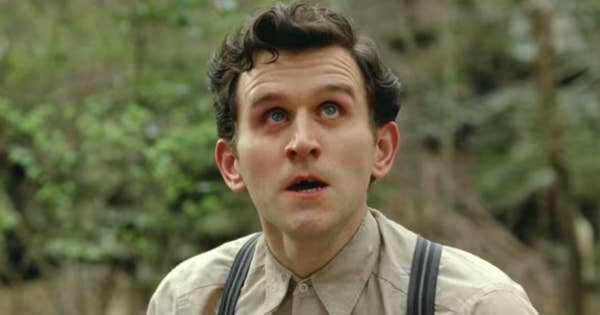 The Devil All the Time features a star-studded cast, including Tom Holland, Bill Skarsgård, Robert Pattinson, Sebastian Stan, and Henry Melling — who you might recognize as Henry from The Queen's Gambit and Dudley from Harry Potter. The movie follows a sinister cast of characters whose lives interweave as a result of their horrid acts. Similarly to The Queen's Gambit, this movie will make you question every character's motives and loyalty, while also asking yourself what choice you'd make if you were in the same position.
Where to watch: Netflix
5. A Beautiful Day in the Neighborhood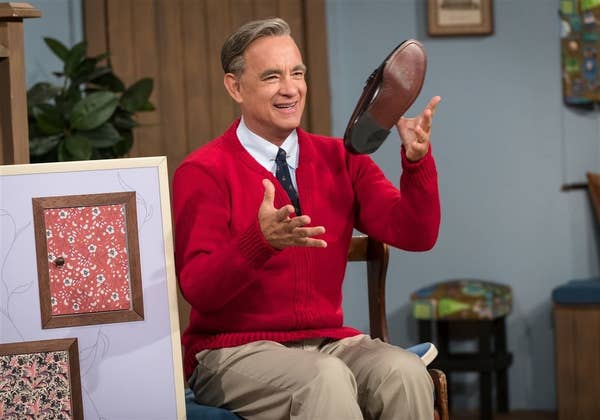 This movie follows investigative journalist Lloyd Vogel as he profiles Fred Rogers, who was famously known as Mr. Rogers. Throughout the film, Lloyd's skepticism and jaded nature are chipped away as he spends more time with Mr. Rogers and learns to accept and face his difficult past. Like The Queen's Gambit, the film features a main character who doesn't become a product of their upbringing and overcomes many challenges during their lifetime. A Beautiful Day in the Neighborhood was also directed by Marielle Heller, who plays Beth's mother Alma in The Queen's Gambit.
Where to watch: Amazon Prime with Starz or you can rent the movie on iTunes and Amazon
6. Mrs. America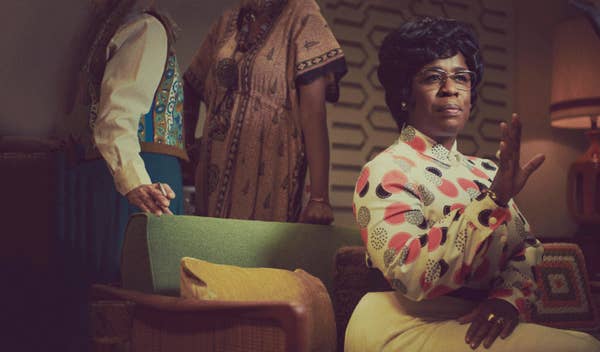 One thing that The Queen's Gambit and Mrs. America have in common is they both follow strong female characters who get stuff done — especially when the world seems to work against them. Beth's journey to becoming a world chess champion revolves around her being the only female player among a bunch of men. The Queen's Gambit actually takes place during 1958–1968, which is just before the beginning of Mrs. America, a miniseries about women like Gloria Steinem, Shirley Chisholm, and Bella Abzug as they fight to get the Equal Rights Amendment passed. It's 100% worth watching these women fight to achieve the fame and respect they deserve.
Where to watch: Hulu
7. The Great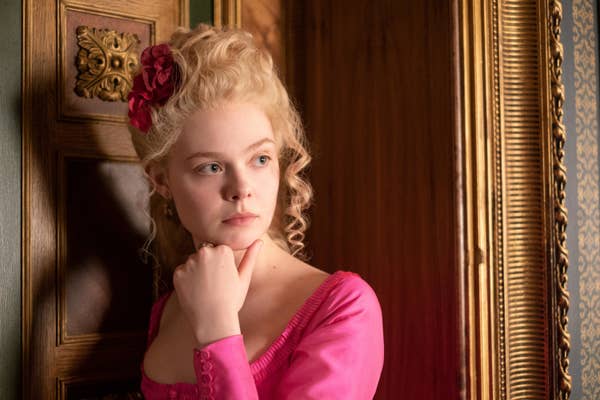 The Great is a fictionalized retelling of the rise of Russia's Catherine the Great. This series bends genres in so many ways that there's no doubt you'll be laughing, crying, and eager for more episodes. Elle Fanning stars as the show's sneaky, deceitful, and pretty iconic Catherine, and her performance is to die for. The characters in this show are by no means perfect, or even morally sound, but Elle plays Catherine as a sharp-witted, keen, fiery hero that you can't help but root for — much like Anya Taylor-Joy's portrayal of Beth Harmon.
Where to watch: Hulu
8. The Crown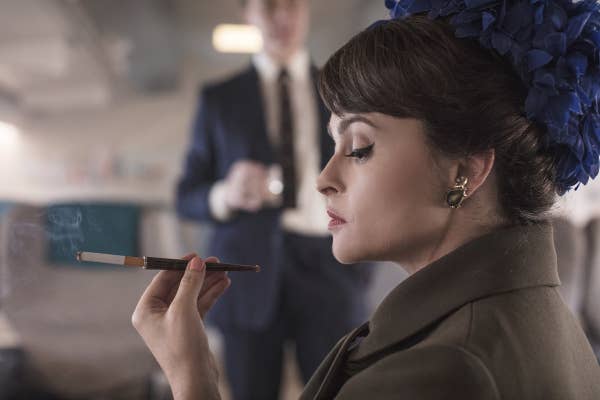 The Crown is a historical drama that retells the reign of Queen Elizabeth II, starting with her sudden ascension to the throne. As the series progresses, the mid-century era becomes just as important as the queen herself, and the show's overall vibe is extremely similar to The Queen's Gambit. This show is full of romance, political rivalries, and the performances are phenomenal. What makes the show even more gripping is that it all actually happened.
Where to watch: Netflix
9. Alias Grace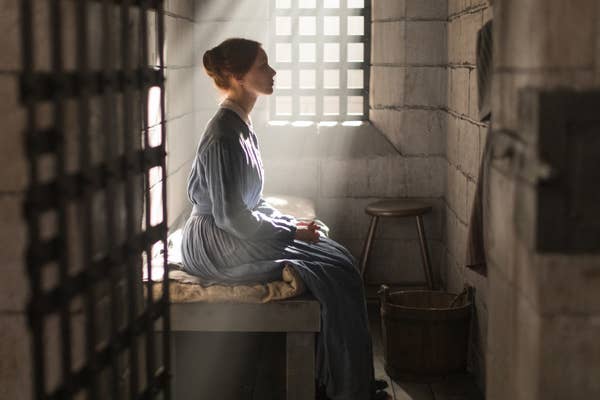 This miniseries is based on the book of the same name by Margaret Atwood. Alias Grace tells the story of Grace Marks, an Irish immigrant convicted for the murder of her employer and his housekeeper. A lot of this series is told through flashbacks from Grace's life, as we learn more and more about her state of mind. Like The Queen's Gambit, this show packs so much plot into so few episodes, while not feeling too busy or confusing. This series falls a little on the darker side, but it's absolutely still a must-watch.
Where to watch: Netflix
10. The English Game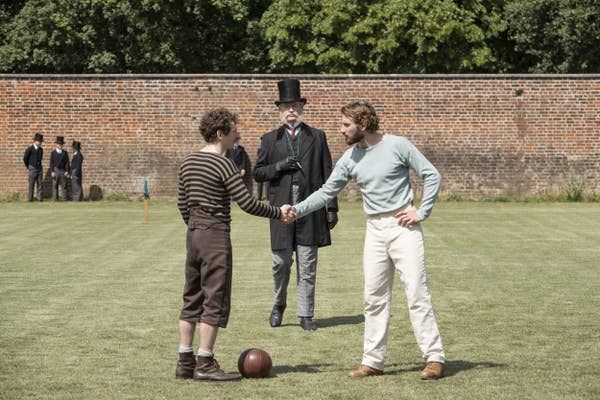 If you were into The Queen's Gambit for the fierce competition and unmatched skills, then this has to be your next watch. The English Game is a documentary-style fictional drama about the early beginnings of football — or as we in the states like to call it, soccer. This miniseries is light and entertaining with some bits of melodrama and sexual innuendo here and there. Most importantly, it has the just right amount of sports in it, especially for people who aren't huuuuuge soccer fans.
Where to watch: Netflix
11. Endgame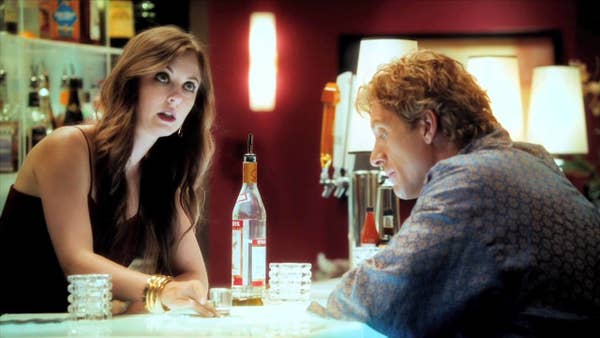 If you low-key became a chess master after watching The Queen's Gambit, then you'll love this series. Endgame follows former chess champion Arkady Balagan, who uses his sharp, analytical chess skills to solve crime. This series has the excitement of an intense chess game and a police procedural, both fighting to succeed before the clock runs out.
Where to watch: Season 1 is available for purchase on Amazon Prime Video
12. Thoroughbreds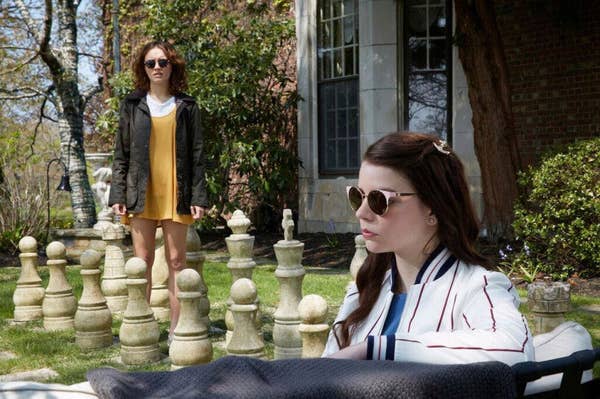 Thoroughbreds is a dark comedy starring Anya Taylor-Joy, Olivia Cooke, and Anton Yelchin. Taking place in a wealthy suburb in Connecticut, the movie follows Anya and Olivia's characters, Lily and Amanda, as they plot to kill Lily's stepfather Mark and hire a drug dealer to do it. Both Anya and Olivia's performances are nuanced and sharp, leaving you on the edge of your seat the entire time. Basically, if you're looking for more Anya Taylor-Joy in your life, watch this movie.
Where to watch: It's available to rent or buy on Amazon Prime Video
13. The Marvelous Mrs. Maisel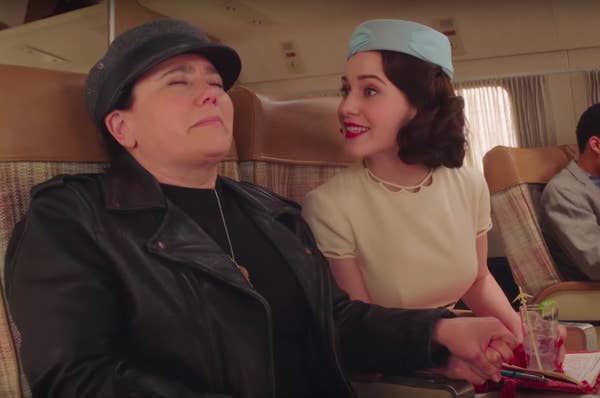 The Queen's Gambit thrives in its portrayal of the late '50s–'60s — much like The Marvelous Mrs. Maisel. The series revolves around seemingly ordinary housewife Midge Maisel, who discovers she actually has a knack for stand-up comedy. Throughout the series, you'll meet new and memorable characters that you can't help but adore. The script is tight and the jokes are quick. This show is also such an easy binge-watch, you'll wonder why you never started it earlier.
Where to watch: Amazon Prime Video
14. Years and Years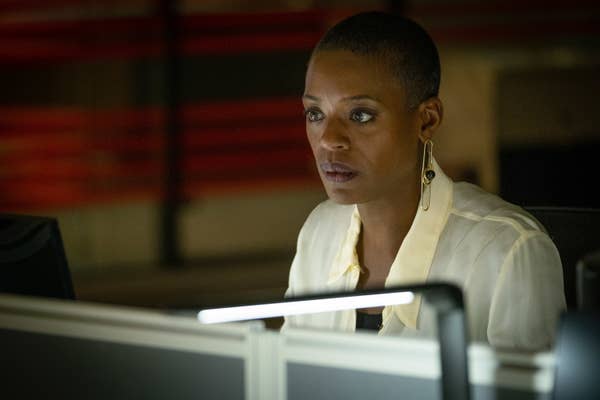 This miniseries follows the Lyons family over the course of 15 years after a very important night in 2019. Throughout the episodes, each character's life changes drastically because of political, technological, and even personal life advances. Similarly to the ups and downs of Beth's life in The Queen's Gambit, this series includes the many good and bad events that come with everyday life.
Where to watch: HBO Max
15. The Imitation Game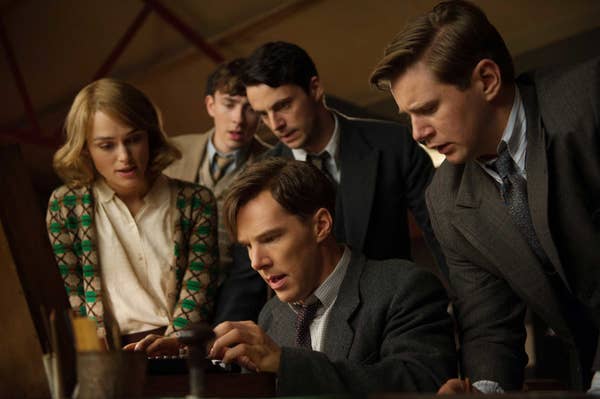 The Imitation Game follows MI6 recruit and math wiz Alan Turing, who's hired to crack seemingly impossible Nazi codes. This movie is all about skill, tension, and strategy, which we see a lot of in The Queen's Gambit. Benedict Cumberbatch, who plays Alan, gives an outstanding performance that you can't stop — and won't even want to stop — watching.
Where to watch: Amazon Prime with IMDB TV
16. Searching for Bobby Fischer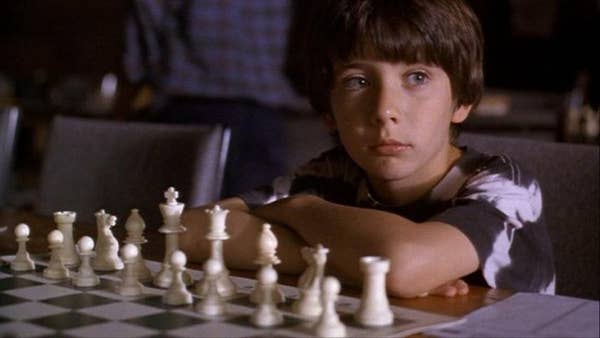 This movie is about a 7-year-old chess prodigy named Josh Waitzkin, who quickly learns about the game and absolutely thrives. Much like The Queen's Gambit, Josh begins to understand that becoming a chess legend isn't everything it's cracked up to be, and even someone incredibly talented is fully capable of losing. Basically, if you're suddenly amazed by chess, grandmasters, and characters playing by their own rules, this movie is for you.
Where to watch: Amazon Prime Video with IMDB TV