I don't agree with all of Rep. Alexandria Ocasio-Cortez's beliefs and goals, but I totally admire both her skill with words (when questioning or in speeches) and her refusal to let others get away with lazy labels and false apologies. Unfortunately, it still requires a high sense of personal responsibility to speak publicly against language that women are still supposed to accept. Have included a link below to an article describing the often bizarre responses to AOC's speech.
AOC's Speech Destroying Ted Yoho Is Political Gold
By Jeremy Stahl July 23, 20203:00 PM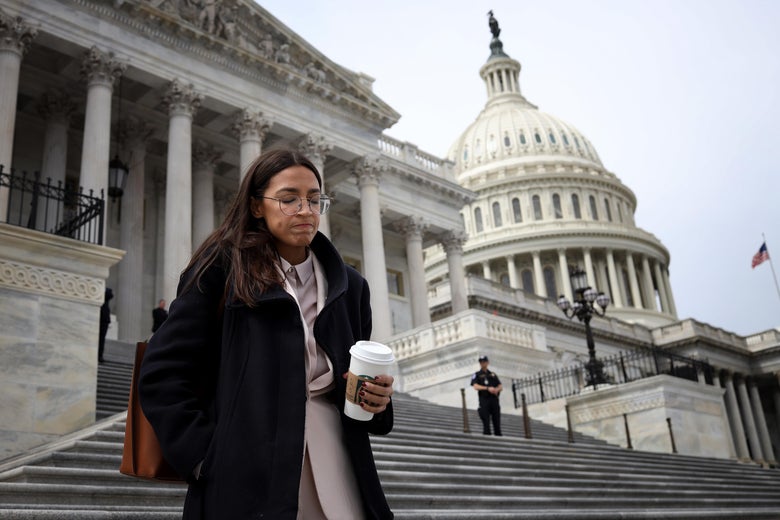 On Thursday, Rep. Alexandria Ocasio-Cortez addressed retiring Republican Rep. Ted Yoho's nonapology for calling her a "fucking bitch" earlier in the week. In 10 devastating minutes, Ocasio-Cortez shamed the Florida congressman as emblematic of a culture of misogyny and workplace harassment, tied the Republican Party to that abuse, and once again demonstrated that she is one of the most impactful voices in the House Democratic Caucus.
Then on Wednesday, Yoho took to the floor of the House "to apologize for the abrupt manner of the conversation I had with my colleague from New York." He went on to deny that the thing that Ocasio-Cortez and a reporter witnessed had actually happened. "The offensive name-calling words attributed to me by the press were never spoken to my colleagues, and if they were construed that way, I apologize for their misunderstanding," he claimed.
As she said in her own fiery floor speech on Thursday, Ocasio-Cortez had intended to let the incident go, but changed her mind when she heard the fake apology. After explicitly repeating the derogatory words Yoho had pretended were not meant for her on the floor of the House, she explained why they represent more than just a one-off insult:
"Dehumanizing language is not new, and what we are seeing is that incidents like these are happening in a pattern. This is a pattern of an attitude towards women and dehumanization of others. So while I was not deeply hurt or offended by little comments that are made—when I was reflecting on this, I honestly thought that I was just going to pack it up and go home. It's just another day, right? But then yesterday Rep. Yoho decided to come to the floor of the House of Representatives and make excuses for his behavior, and that I could not let go. I could not allow my nieces, I could not allow the little girls that I go home to, I could not allow victims of verbal abuse and worse to see that, to see that excuse and to see our Congress accept it as legitimate, and to accept it as an apology, and to accept silence as a form of acceptance. I could not allow that to stand, which is why I'm rising today to raise this point of personal privilege. And I do not need Rep. Yoho to apologize to me. Clearly, he does not want to. Clearly, when given the opportunity, he will not. And I will not stay up late at night waiting for an apology from a man who has no remorse over calling women and using abusive language towards women. But what I do have issue with is using women, "our wives and daughters," as shields and excuses for poor behavior. Mr. Yoho mentioned that he has a wife and two daughters. I am two years younger than Mr. Yoho's youngest daughter. I am someone's daughter too. My father, thankfully, is not alive to see how Mr. Yoho treated his daughter. My mother got to see Mr. Yoho's disrespect on the floor of this House towards me on television. And I am here because I have to show my parents that I am their daughter and that they did not raise me to accept abuse from men. Now, what I am here to say is that this harm that Mr. Yoho levied, tried to levy against me, was not just an incident directed at me. But when you do that to any woman, what Mr. Yoho did was give permission to other men to do that to his daughters. In using that language in front of the press, he gave permission to use that language against his wife, his daughters, women in his community, and I am here to stand up to say that is not acceptable."
After reading this, check out https://www.thecut.com/2020/07/aoc-speech-ted-yoho-new-york-times.html for reactions to her speech. It's a shame that many are willing to look at it as anything but what it clearly is — standing up for women's right not to be called names as a matter of course.