Many of these are broadcast by WQXR. An excellent list to check out.
WQXR BlogPublished byWQXR Blog
Must-See Classical Concerts This October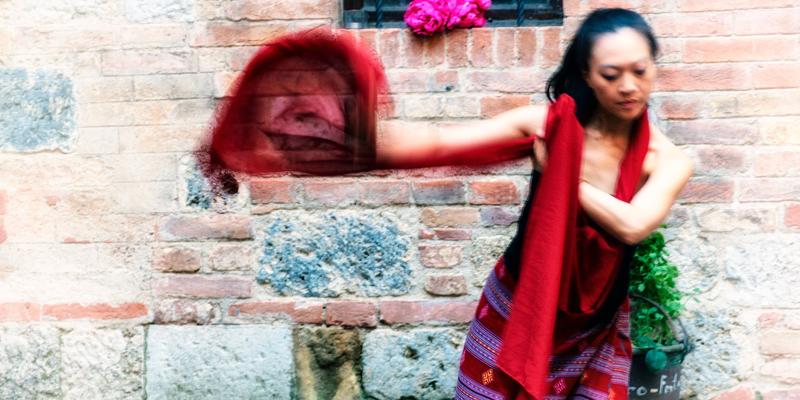 Sep 25, 2019 · by David Patrick Stearns
The Beethoven anniversary year is upon us.
Considering the eternal popularity of the world-changing composer, whose 250th birthday is next year, how could this season be all that different from the others? The distinction lies in complete cycles of his works — an immersion mentality — guided by thoughtfully chosen musical personalities, whether charismatic young performers that hopefully deliver a sense of fresh discovery (Igor Levit, Yannick Nézet-Séguin), or older ones (John Eliot Gardiner, Emanuel Ax) with wisely-revised viewpoints.
So if you've taken Beethoven for granted in the past, you'll be forced out of that mindset by the sheer onslaught of performances — assuming you're not going to go into hiding for the next nine months. Or out protesting climate change, which seems to be a sub-theme in October's concerts.
Odd bedfellows? You'll see …
Lang Lang's return to concert life after an injury-induced hiatus has been promising a new-ish him — an artistic renewal perhaps, and possibly a new level of musical adulthood from this youthful Chinese superstar. We'll see in the Oct. 7 all-Beethoven gala in which he plays the Piano Concerto No. 2. Then, Emanuel Ax plays Beethoven's Piano Concerto No. 1 Oct. 24–26 — though I'd rather hear him in one of the late concertos, given the kind of depth he has been bringing to his performances these days.
Philippe Jordan, the Swiss conductor who set new interpretive standards with the Metropolitan Opera Ring Cycle earlier this year, returns to New York in a guest gig Oct. 30 through Nov. 2 that includes the Beethoven Symphony No. 7 — a piece that roars by with the frequency of street buses. However, Jordan is a Beethoven conductor of great distinction. He'd have to be to get such fascinating results in unlikely places, such as the Paris Opera (not exactly Beethoven central) and the Vienna Symphony Orchestra (which can be a bit scrappy).
You can expect a break from Beethoven at Laurie Anderson's Nightcap concert on Oct. 5 at the Kaplan Penthouse, but with her, you never really know …
To nobody's surprise, Plácido Domingo is gone from Verdi's Macbeth, though the excellent cast with Željko Lučić in his place and Anna Netrebko as Lady Macbeth prevails through Oct. 12. Other big guns that opened in September are the new Porgy and Bessthrough Oct. 16 with Eric Owens and Angel Blue, and Massenet's Manon with Lisette Oropesa through Oct. 26. There are two extraordinary reasons to catch Turandot, which is in repertory starting Oct. 3: Soprano Christine Goerke (who will probably sing and act the day lights out of the role) and conductor Yannick Nézet-Séguin, whose coloristic sensibilities in this opera may just outstrip those of the late Herbert von Karajan.
Fear of galas normally gets the best of me this time of the year (receptions with alcohol and wealthy donors can be a lethally unfiltered combination), but it's hard to deny the star interest in The Cleveland Orchestra's season opener on Oct. 3, with the Beethoven Triple Concerto and a soloist lineup of Anne-Sophie Mutter, Yefim Bronfman, and the much-missed Lynn Harrell, a great but sporadically-heard cellist.
The Philadelphia Orchestra is laying off Beethoven for the moment in an Oct. 15 concert that has Nézet-Séguin and Hélène Grimaud doing Bartók's Piano Concerto No. 3. Pianophiles are likely to be revving up for the two-piano collaboration between Daniil Trifonov and Sergei Babayan Oct. 16, though I'm much more keen to hear Orchestra of St. Luke's Oct. 17 with Bernard Labadie and the high-personality pianism of Beatrice Rana in a pair of Bach piano concertos.
Meanwhile, events at (but not presented by) Carnegie Hall include competing Chinese organizations: On Oct. 1, Men of Iron and the Golden Spike, an oratorio about the building of the Transcontinental Railroad by Beijing-born / U.S.–based / Pulitzer-winning composer Zhou Long is performed by Orchestra Now and the China Now Music Festival Chorus. The anti-Communist Shen Yun appears, too, this time as an orchestra playing light classics in two Oct. 12 performances. (That last mention is more of a warning than a recommendation.)
This year's White Light Festival comes with a twist: Yondr. It's a system that, according to the press release, creates "phone-free spaces for performances." Essentially, you are asked to silence your phone and lock it in a pouch for the duration of the performance, and it gets unlocked upon exiting the venue. Great. That saves me the trouble of confiscating noisy phones from nearby patrons. Yondr makes its debut at Jordi Savall's Oct. 24 Journey to the East concert, which musically traces the path of 16th-century Jesuit missionary St. Francis Xavier, who traveled through much of the then-known world.
Just because Christian Gerhaher appears to have emerged from his own winter journal (even in his publicity photos) doesn't mean that he is anything less than one of the most cultivated art song performers on the face of the Earth. More than cultivated, he is seriously deep. He'd have to be to look so concerned and disheveled. His Oct. 29 appearance at Alice Tully Hall is an all-Mahler concert featuring Songs of a Wayfarer and selections from Des Knaben Wunderhorn.
The White Light event that catches my eye, though, is Zauberland, a theater piece Oct. 29 and 30 at John Jay College. It's about a female refuge whose dreams include Schumann's Dichterliebe, though augmented with new music and staging by Katie Mitchell, best known for the opera Written on Skin and sets with multiple compartments. What most attracts me are the charismatic performers: soprano Julia Bullock and pianist Cedric Tiberghien.
Much buzz surrounds Desire, a new opera by Hanna Lash that premieres Oct. 16 and 17, partly because it's hard to imagine how a composer who writes such floral soundscapes could translate that sensibility to the dramatic stage — in this case one occupied by three singers and the JACK Quartet. The synopsis doesn't sound promising (something about trusting one's self while in a state of doubt) but what synopsis ever does?
The Miller Theatre's early-music series begins Oct. 19 at St. Mary the Virgin, with the Belgum-imported Vox Luminis singing the Domenico Scarlatti Stabat Mater, one of the great choral works of its time — and with what promises to be some of the most cultivated singing you'll hear all season.
Among the great song lyricists — Johnny Mercer, Oscar Hammerstein II, Larry Hart — the most obvious name is often forgotten: William Shakespeare. The New York Festival of Song redresses that on Oct. 16 at Merkin Concert Hall, with Shakespeare settings by John Dankworth, Francis Poulenc, Richard Strauss, Virgil Thomson, Stephen Sondheim, and others. Beware, in particular, of the Ophelia songs, which took the composers to places they'd rarely been. Among the artists is the great stage actress Kathleen Chalfont.
Rossini's Petite Messe Solennelle, written during the composer's multi-decade retirement, doesn't come along every day, but the Choir of St. Ignatius Loyola performs it Oct. 17 in its original form, accompanied by pianos and harmonium. People I trust swear it's a great piece, and one that obviously stands apart from the composer's ever-popular operas. I am not yet convinced, but this could be a good place to start.
One should no longer be surprised to see that Death of Classical has been holding concerts in crypts and catacombs. However, Nightfall, an 8 to 11:30 p.m. extravaganza Oct. 25 and 26 at Brooklyn's Green-Wood, promises to be above and beyond what has come before, with candle-lit paths in the winding byways of the cemetery, in what is billed as a "mad, dark and beautiful celebration of life, death and all that's in-between." Participants include The Moth (a storytelling organization), the Bindlestiff Family Cirkus (a cabaret of sorts with a sideshow element), and Morbid Anatomy, which is said to inhabit gray areas between medicine, death, and culture.
Where do they find these things?
All-male, eight-voice, Netherlands-based Cappella Pratensis sings one of the longest and most ambitious Renaissance-era mass settings: Jacob Obrecht's Missa Maria zart Oct. 27 at Corpus Christi Church. And in what might seem like an extreme instance of historically-informed performance, the group sings from original notation around a single, large choir book. How or why, it does make a significant difference.
Though it looks like a cabaret show, Hot Mama, which has three performances Oct. 30 and Oct. 31 at Roulette at in Brooklyn, is apparently a composed and directed drag piece with music by Bernstein Delibes, Handel, Vivaldi, and Wagner about climate change. You know it must be serious since drag — correct me if I'm wrong — is mainly an indoor activity. Singers include bass-baritone John Taylor Ward playing the Monster of Climate Collapse and soprano Ariana Wehr as Polar Bear.
Another climate crisis piece: On Oct. 30, the composer / vocalist / dancer Jen Shyu unveils a new solo work titled Zero Grasses at National Sawdust, which speculates what the world might look like without grass, flowers, and animals.