I do miss having a President who reads (and comprehends) words, even when they're included in items as long as books. Barack Obama's latest list of suggested reading has interesting choices, several of which don't appear on the standard lists. Worth checking out.
https://www.bustle.com/p/barack-obamas-2019-summer-reading-list-includes-books-by-toni-morrison-colson-whitehead-tea-obreht-18658034
Barack Obama's 2019 Summer Reading List Includes Books By Toni Morrison, Colson Whitehead, And Téa Obreht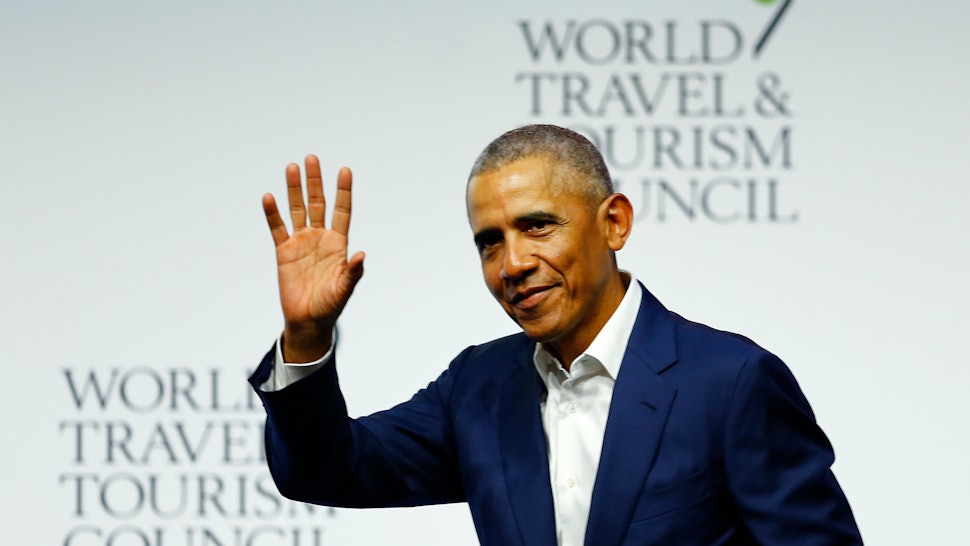 Marcelo del Pozo/Getty Images News/Getty Images
Accompanying the reading list, which was published to Obama's social media accounts, is a caption with an earnest plea to his followers regarding a recently deceased author: "To start, you can't go wrong by reading or re-reading the collected works of Toni Morrison. Beloved, Song of Solomon, The Bluest Eye, Sula, everything else — they're transcendent, all of them," Obama writes. "You'll be glad you read them."
Toni Morrison, who passed away after a brief illness on Aug. 5, 2019, was the author of 11 novels for adults, including the four mentioned by name by Obama. In her lifetime, she won the Pulitzer Prize for Fiction, the Nobel Prize in Literature, the National Book Foundation's Medal of Distinguished Contributions to American Letters, and other awards. Notably, Obama presented Morrison with the Presidential Medal of Freedom in 2012. After her death, Obama posted a tribute that read, in part: "Toni Morrison was a national treasure, as good a storyteller, as captivating, in person as she was on the page. Her writing was a beautiful, meaningful challenge to our conscience and our moral imagination. What a gift to breathe the same air as her, if only for a while."
Aside from the works of Toni Morrison, the former president also recommends a number of books that speak to the complicated history of the United States, including The Nickel Boys, the newest novel from Pulitzer Prize winner Colson Whitehead. The book, released in July, was inspired by the what the New York Times dubbed "a real-life house of horrors" — the Dozier School for Boys in Florida, where countless black students were tortured, assaulted, and murdered.
"The collected works of Toni Morrison"
"The Nickel Boys" by Colson Whitehead
"Exhalation," a short story by Ted Chiang
"Wolf Hall" by Hilary Mantel
"Men Without Women," a short story collection by Haruki Murakami
"American Spy" by Lauren Wilkinson
"The Shallows" by Nicholas Carr
"Lab Girl" by Hope Jahren
"Inland" by Téa Obreht
"How to Read the Air" by Dinaw Mengestu
"Maid" by Stephanie Land