You can force this update if your device hasn't yet updated automatically, but why bother? It'll happen. NOTE: Only discovered this news source recently. Because it's written outside of the US, its terminology can be a bit confusing. The Kindle 4 they talk about is what US users call the Paperwhite Kindle.
https://goodereader.com/blog/kindle/amazon-kindle-5-10-3-update-makes-page-turn-speed-faster
Amazon Kindle 5.10.3 Update Makes Page Turn Speed Faster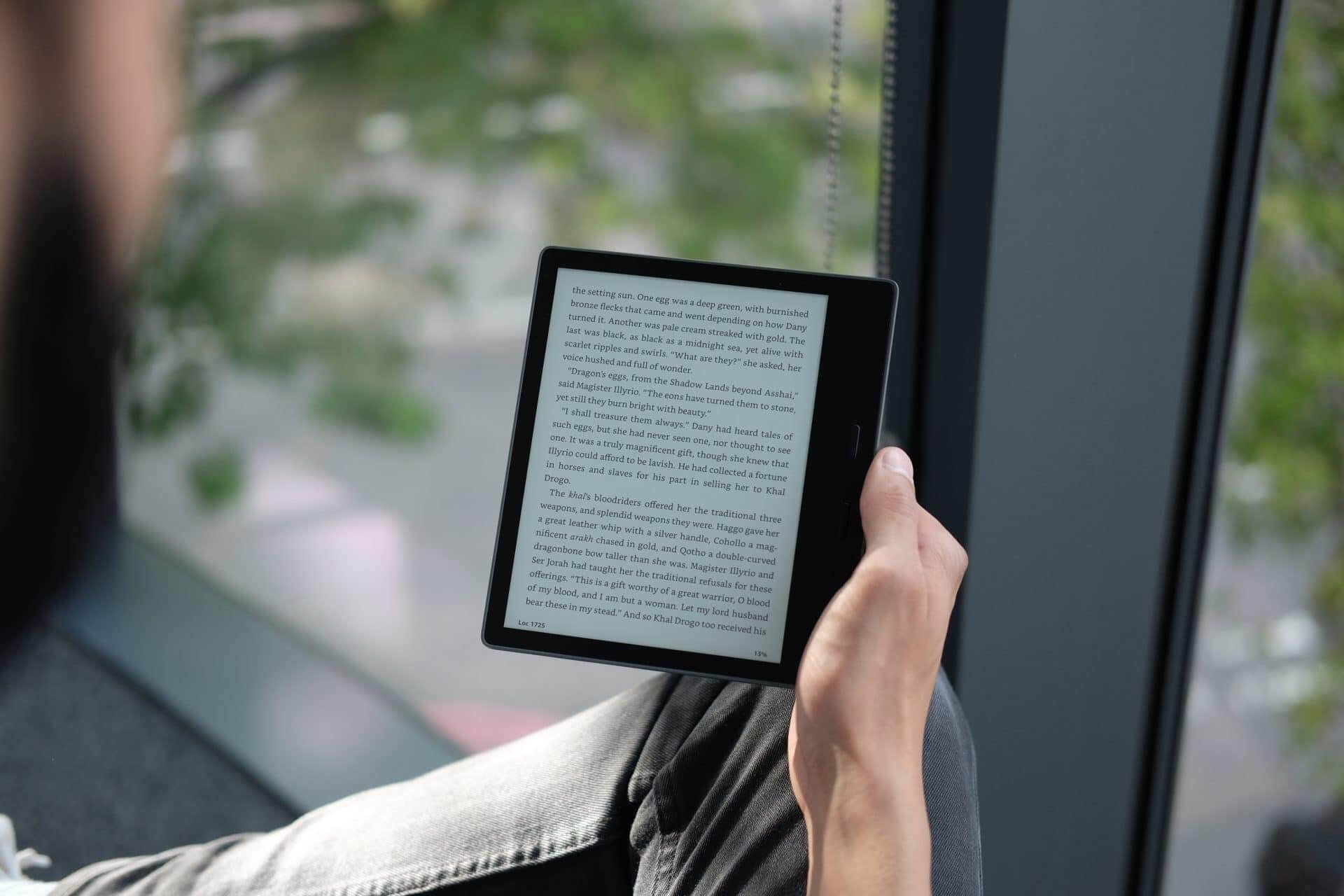 Save
Amazon has implemented a new firmware update for most of their Kindle e-readers, such as the Oasis 2, Paperwhite 4 and Voyage. Version 5.10.3 simply states that it increases performance issues, but does not go into detail on exactly what that means. I have found that this update drastically increases page turn speed with swipes or taps, this should be a boon for anyone who reads a lot of ebooks.  Speaking of ebooks, they open faster now.
This update should be pushed out via WIFI in the next few days. Almost all of the modern Kindle e-readers will be receiving it.  If you simply cannot wait for Amazon to push it out to your device, you can do a manual update by checking out this link.
https://goodereader.com/blog/kindle/entry-level-kindle-and-voyage-2-will-be-released-this-year
Entry level Kindle and Voyage 2 will be released this year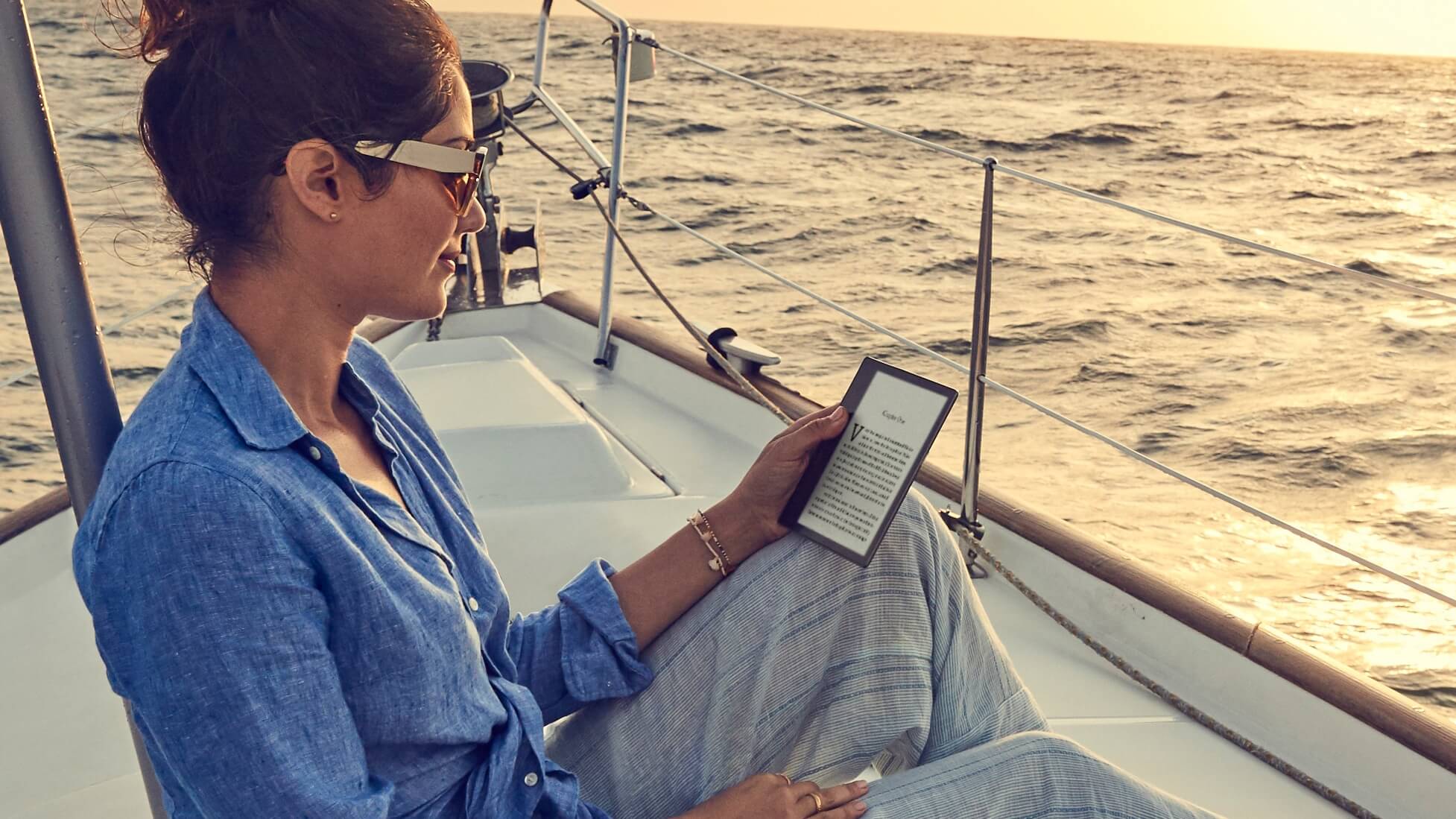 Save
Amazon has plans to refresh their entry level Kindle with an E Ink Carta HD screen, instead of Pearl. The Voyage 2 will also be released and not much will change with the overall design, instead most of the enhancements will be under the hood, such as Bluetooth for Audible audiobooks.
The entry level Kindle came out in 2016 and it is the most affordable e-reader that Amazon markets. You can normally purchase it for $79 and to keep it at this price point, do not expect anything revolutionary. Instead, Amazon will keep the RAM at 512MB, Bluetooth for Audiobooks and the only thing that will change is the e-paper display panel. The entry level Kindle has used Pearl for the past 7 years and the technology is very old, there isn't any other e-readers on the market that currently use it, other than Amazon. E Ink Carta HD will make the text be on par with the Paperwhite 4 or Oasis 2. The one advantage the entry level Kindle will have, is the sunken screen, which makes text pop a bit more, than flush screen and bezel designs.
The first generation Kindle Voyage was released in 2014 and Amazon was continuing to sell a fair number of units all the way into 2018. At the time, the Voyage was the flagship e-reader, the screen was flush with the bezel and it had page turn buttons that provided haptic feedback when pressed down. The front-lit screen has an ambient light sensor that would automatically control the luminosity of the screen, depending on your environment. This e-reader was replaced by the Oasis as the flagship e-reader, and the Voyage lost its shine.
I have heard from the upstream supply chain that the Voyage will be entering mass production soon and will likely be released sometime in the summer or fall. One of the interesting things I have been told was that the Voyage will have the same screen technology as the Paperwhite 4, which means it will be made of plastic and not glass.  This will make it thinner and lighter, making it easier to carry.  It will also have Bluetooth, something the first generation model did not have. This will allow Amazon to market Audible audiobooks on every single e-reader they sell.