https://www.macrumors.com/how-to/stop-apple-watch-now-playing-screen-launching/
How to Stop Your Apple Watch From Launching the 'Now Playing' App When Audio Plays on Your iPhone
Tuesday May 15, 2018 2:10 AM PDT by Tim Hardwick
Most Apple Watch owners will recognize the "Now Playing" app – it automatically launches by default whenever you play audio through the Music or Podcasts app on your iPhone. A similar screen shows when you play audio through any third-party iPhone app that also has an Apple Watch extension, like Overcast, for example.
The Now Playing app provides quick access to playback controls on your wrist, as well as track options like Love/Dislike and Delete From Library. You can also turn the Crown on your Apple Watch to adjust volume, which is handy when you're listening on AirPods or other headphones that don't have built-in volume controls.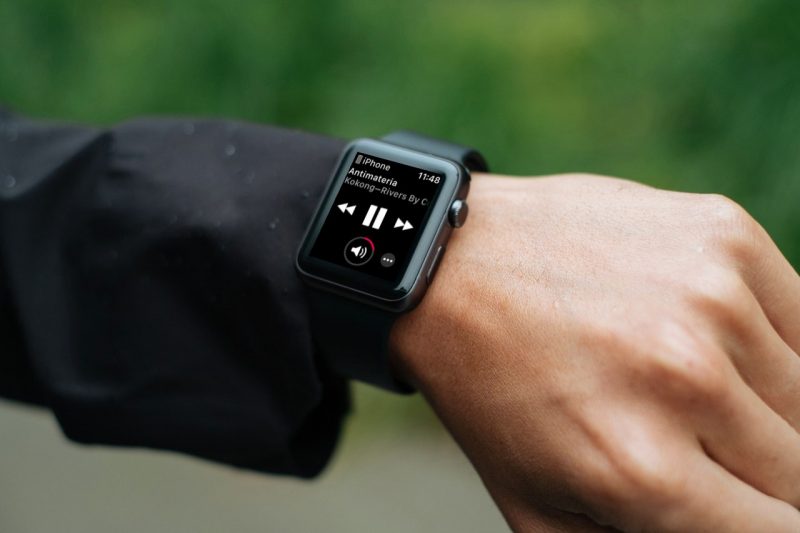 You might not like the way the Now Playing app automatically appears when you play audio on your iPhone. If you just want to see your watch face when you raise your wrist during audio playback, you can turn off the default behavior by following the first set of steps below.
You can still make it easy to access the Now Playing app without it automatically taking over the screen whenever you play audio. One solution is to add the Now Playing app to your Apple Watch's Dock, accessed with a press of the Side button. Another option is to enable the Now Playing watch face complication. Click the links to find out how.
How to Disable Auto-Launch Audio Apps on Apple Watch
Press the Crown on your Apple Watch to invoke the app launcher.
Launch the Settings app.
Tap General.
Tap Wake Screen.
Toggle off Auto-Launch Audio Apps.
How to Disable Auto-Launch Audio Apps via iPhone
Launch the Watch app on your iPhone.
Tap General.
Scroll down and tap Wake Screen.
Toggle off Auto-Launch Audio Apps.
How to Add 'Now Playing' to Your Apple Watch's Dock
Launch the Watch app on your iPhone.
Tap Dock.
Tap Favorites in the Dock Ordering section if it isn't already selected.
Tap Edit in the upper right corner of the screen.
Scroll down to the Do Not Include section and tap the plus (+) symbol next to Now Playing to add it to the list of docked apps. Alternatively, drag the app into the Favorites list via the three-line button at the far right of the entry. (Note you can also use these buttons to control the arrangement of apps in the Dock.)
Tap Done in the upper right of the screen.
How to Enable the 'Now Playing' Complication
Before following these steps, make sure you're using a watch face that accepts text-based complications (Modular and Activity Digital are two such examples.)
Hard press the watch face on your Apple Watch.
Tap Customize.
Swipe left until the large text-based complication space is highlighted.
Turn the Crown to scroll through the options until you get to the Now Playingcomplication (also shown as 'Tap to Open' in the text space).
Press the Crown twice to set the complication and exit Customize mode.