Insider Hacks to Help You See Classical Music in NYC for Cheap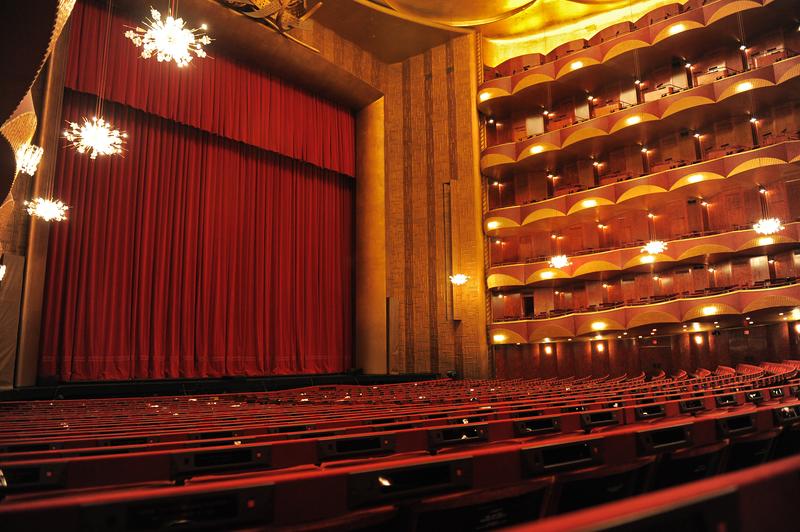 New York City has seen some of the world's most memorable classical music performances. Bernstein, Pavarotti, Callas … all the greats have passed through this city, dazzling audiences with their artistry and leaving impressions that linger on well after they have left the stage.
Unfortunately, buying tickets to these extraordinary performances can often cost upwards of $100. And in a city where the rent is as high as the skyscrapers, this price tag is simply too much for many New Yorkers. Luckily, institutions have realized this economic barrier is a big problem and have begun taking steps to ease some of the pain.
Here are some of the greatest hacks for seeing classical music for cheap (and even free) in NYC. Bookmark this page — it's about to become your go-to resource for concert-going.
The Biggest and Best Deals:
The New York Philharmonic
Chamber Music Society of Lincoln Center

50% Advance Discount Tickets
$10 Student Rush Tickets (College Students)

Not the kind of person who plans ahead? 50% off still a bit too pricey for your budget? Not to worry! Just show up one hour prior to curtain with a valid Student ID and you can snag up to two $10 tickets.

Free Student Rush Tickets (Grades K–12)

Students in grades K–12 can obtain free tickets to CMS concerts one hour prior to curtain. And because kindergartners definitely shouldn't be attending concerts all on their own just yet, this deal comes with the opportunity to purchase up to two additional adult tickets at a 50% discount.
Kaufman Music Center

Student Discounts

Students can purchase discounted tickets for select concert series performances throughout the season. Tickets range from $5 to $25. That's right … FIVE DOLLARS. That's cheaper than most lattes, and the concert will probably prove more invigorating than that temporary caffeine fix.

Senior Discounts

Seniors can access discounted tickets for select concerts for as low as $20. It may not be $5, but $20 is still pretty darn good.

Tuesday Matinees

Subscribe to the Tuesday Matinee series and see seven concerts for $98. That's only $14 per ticket!
But Wait, There's More…
And More…
Performing Arts Library

Catch an intimate (and FREE) performance in the Bruno Walter Auditorium at the Library for the Performing Arts at Lincoln Center. Admission lines generally form one hour prior to curtain. Browse the current performance offerings on the NYPL website.

Churches and Synagogues

Churches and synagogues across New York City offer a variety of free (or fairly inexpensive) classical music performances throughout the year. Some options include Trinity Church Wall Street (check out their Evening Concert Series and Bach + One, both free), Cathedral of St. John the Divine, and Church of St. Luke in the Fields. And check the websites of your nearby churches and synagogues to see what they have coming up on their calendar.

Universities and Conservatories

From guest performances to masterclasses to student-led ensemble work, there are plenty of opportunities to see and hear classical music at the city's many colleges, universities, and conservatories. Check out the performance/events calendars at the Manhattan School of Music, The Juilliard School, The New School, Columbia University, NYU, the CUNY schools and any of the city's other myriad learning institutions. Tickets are often available for a fairly modest price (especially for students) — sometimes, they are even free!

Public Performances

Summer is the busiest season for the city's free public performances, like the Metropolitan Opera's Summer HD Festival, the NY Philharmonic's Concerts in the Parks, and the New York City Opera in Bryant Park. However, this city is crawling with classical musicians (among other things … ) year-round who want to give their work a stage, so keep your eyes and ears open, and you're bound to hear about a performance in the subway, a cool gig at a bar in your neighborhood, or some avant-garde performance in the most unexpected of places.
Do Your Research
This is by no means an exhaustive list of the many ways you can snag inexpensive tickets to classical music concerts throughout New York City. So, our very last tips are … drumroll, please! …
Google

Heard about a cool concert only to find out the tickets are bonkers expensive? Use Google to search for discount tickets or coupon codes. And try searching "Free classical music concerts in NYC this week/weekend," and see what comes up for some cheap/free ideas.
And, finally…
Social Media

Follow all your favorite concert halls, performing ensembles and artists on Facebook and Instagram. If you're lucky, they'll post some enticing offers that they have for upcoming performances to their social media accounts, and you'll be the first to know!
There are more deals and discounts out there than you'd think, so do your research and you're bound to find a steal.
Do you have a hack of your own that we didn't mention? Share it in the comments!
 7 Comments — including only the ones with tips